MALTEGO INTRO:- According to ethical hacking courses, Maltego is a tool used in information gathering. This tool is developed and maintained by paterva. This tool is widely used by pentester. Using Maltego will allow you to reconnaissance on the target, mention ethical hacking investigators. Maltego is the cross-platform application available in linux as well as in windows and in mac. With maltego, information can be found like – domain names, social media links, ipv4. It's a tool completely designed for network reconnaissance.
Ethical hacking researcher of International Institute of Cyber Security says maltego is very common tool which is used in initial phase of pentesting.
Maltego comes pre-installed in kali linux if you are using any other OS. Click here to get: maltego: https://www.paterva.com/web7/downloads.php
In below example we have taken Windows OS to show maltego works. The user interface of maltego is same in every OS.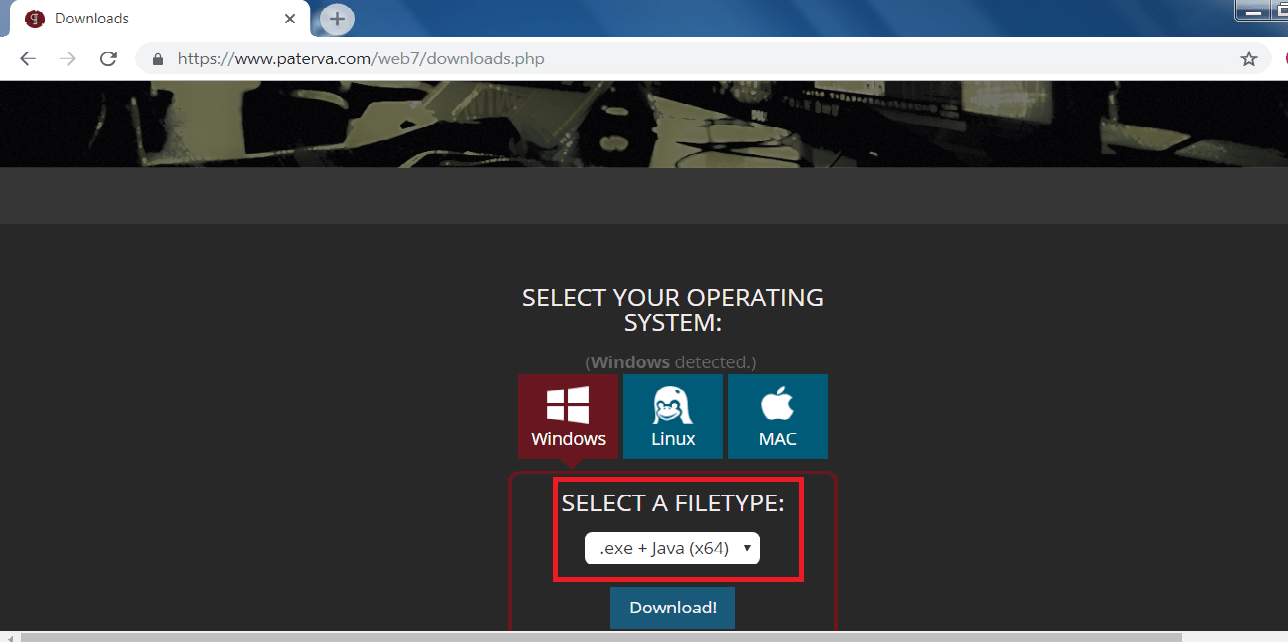 If java is not installed in your machine than click on this option and then click on download. The download file will have java as well as maltego.
If java is installed then click on .exe and then on download.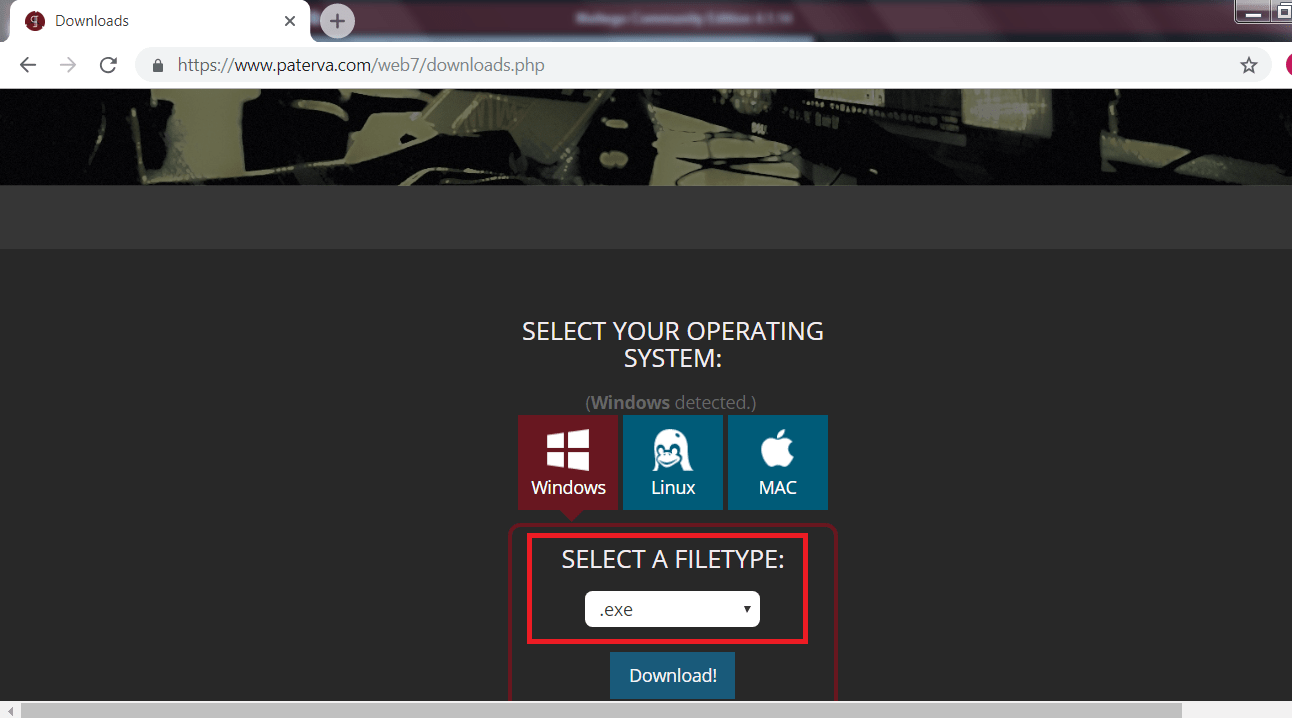 Below are the installation steps of the maltego.
Click on the executable file:-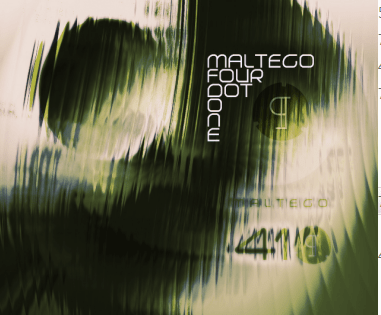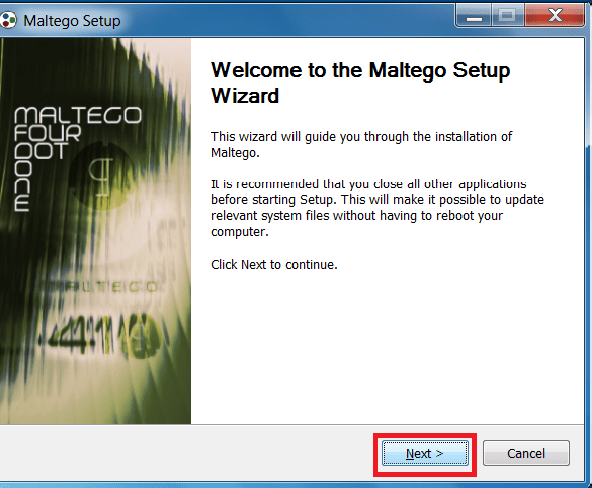 Choose install for anyone using this computer or install just for me.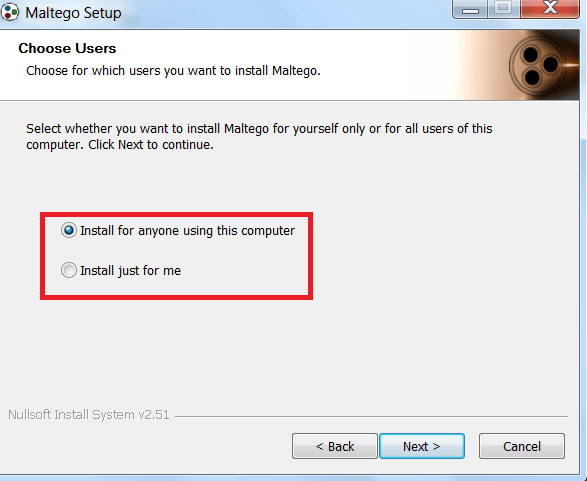 Select the location where you want to install.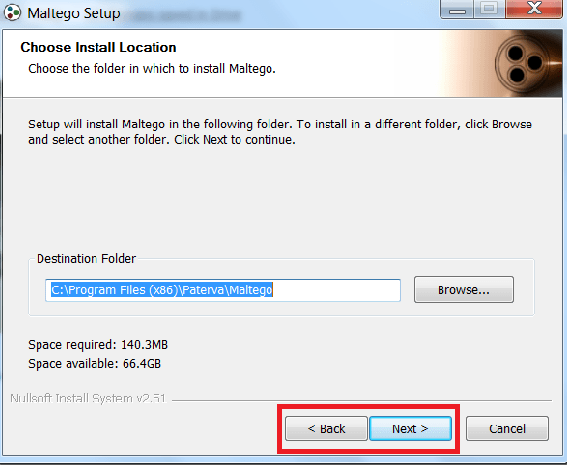 Check this option if you do not wish to create start menu shortcut.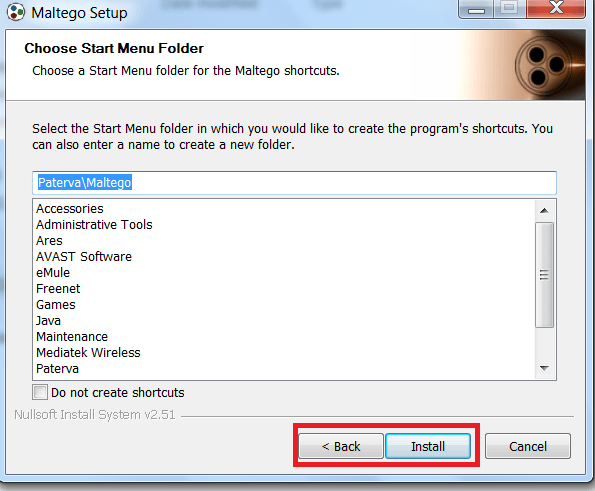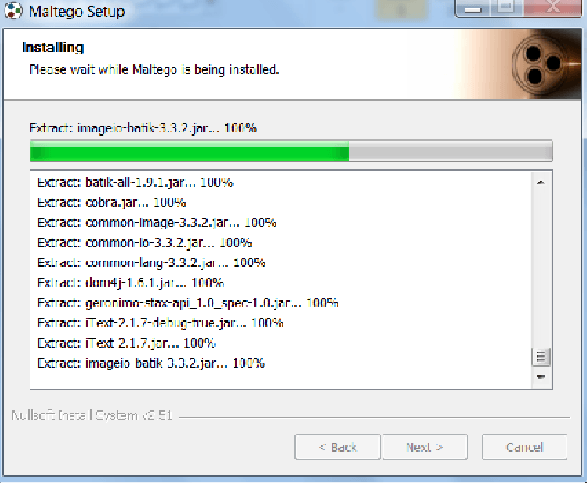 After installing the maltego, you can customize the java settings as per your requirement. But it is advisable to do nothing with java settings click on finish.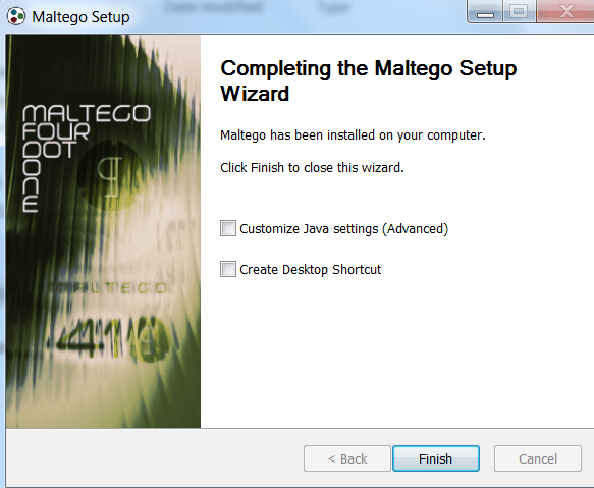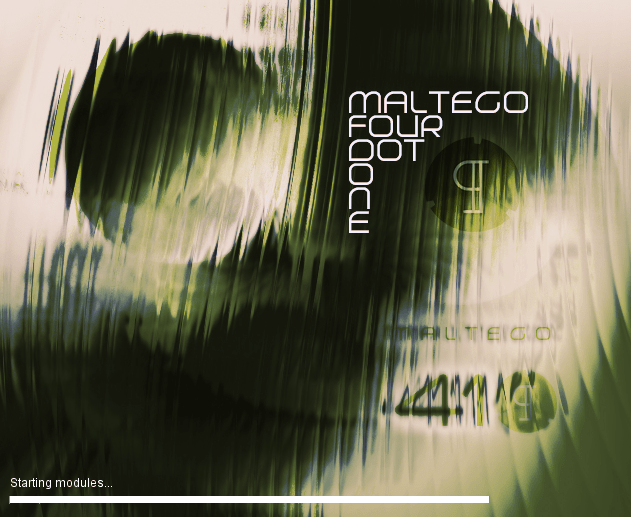 The paid version can be used in commercial purposes and unpaid may not be used for commercial purposes.
All the versions will show the complete graphs of the target. Now we will take up Maltago CE (Free) and move further.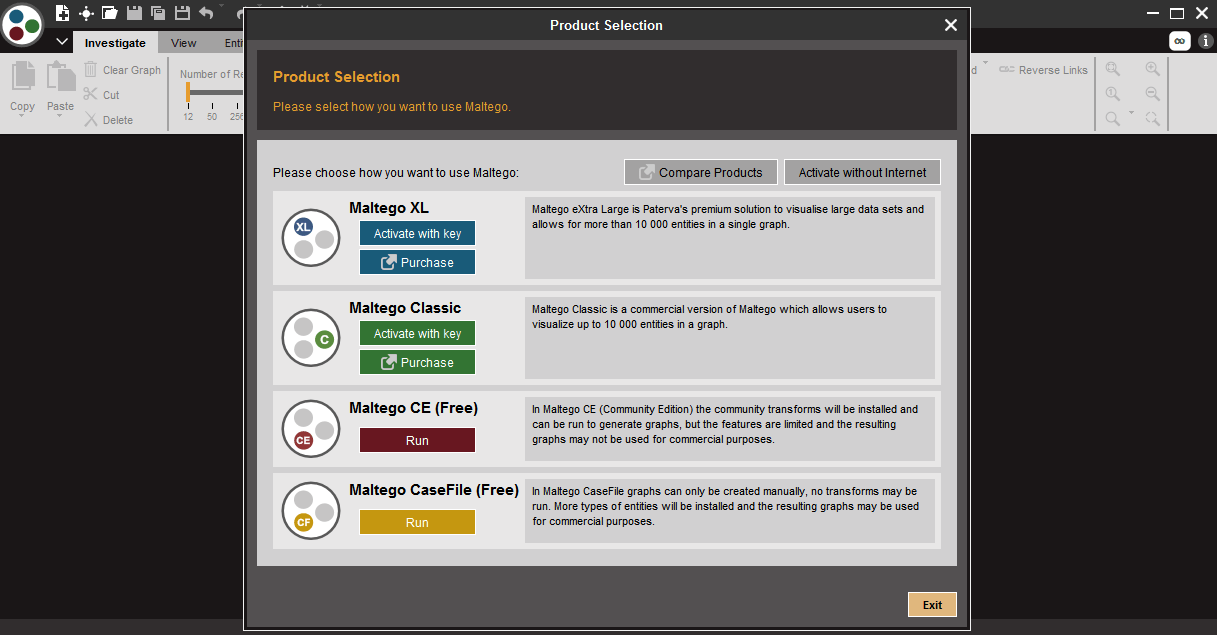 Click on accept and then click on next.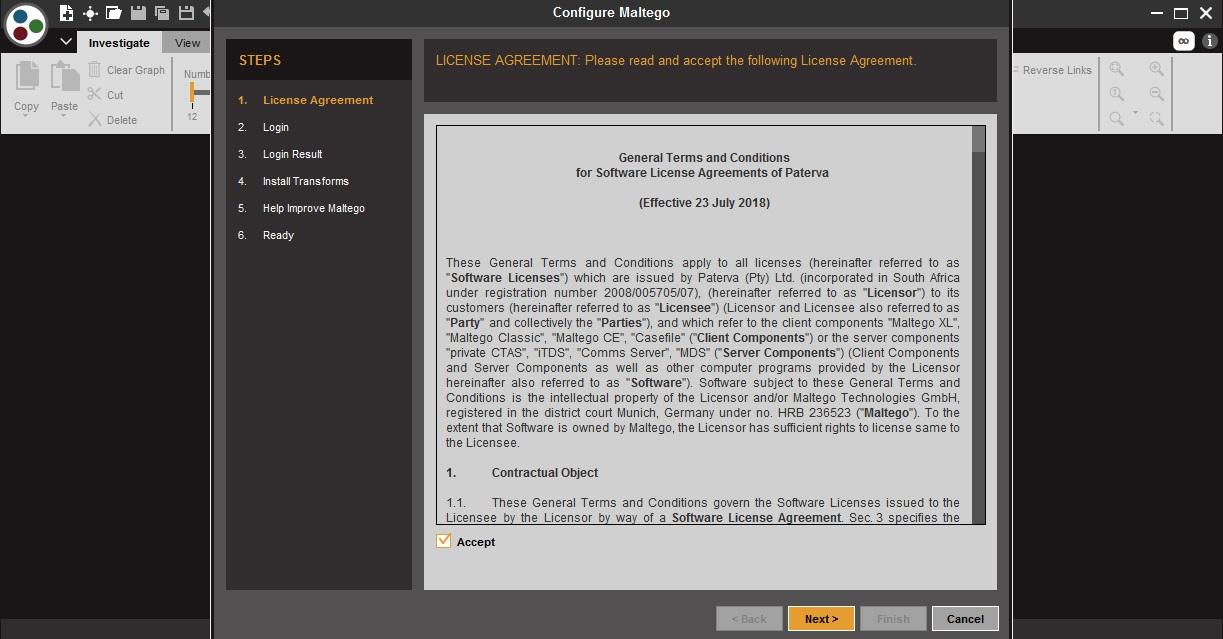 Wait for the process to complete.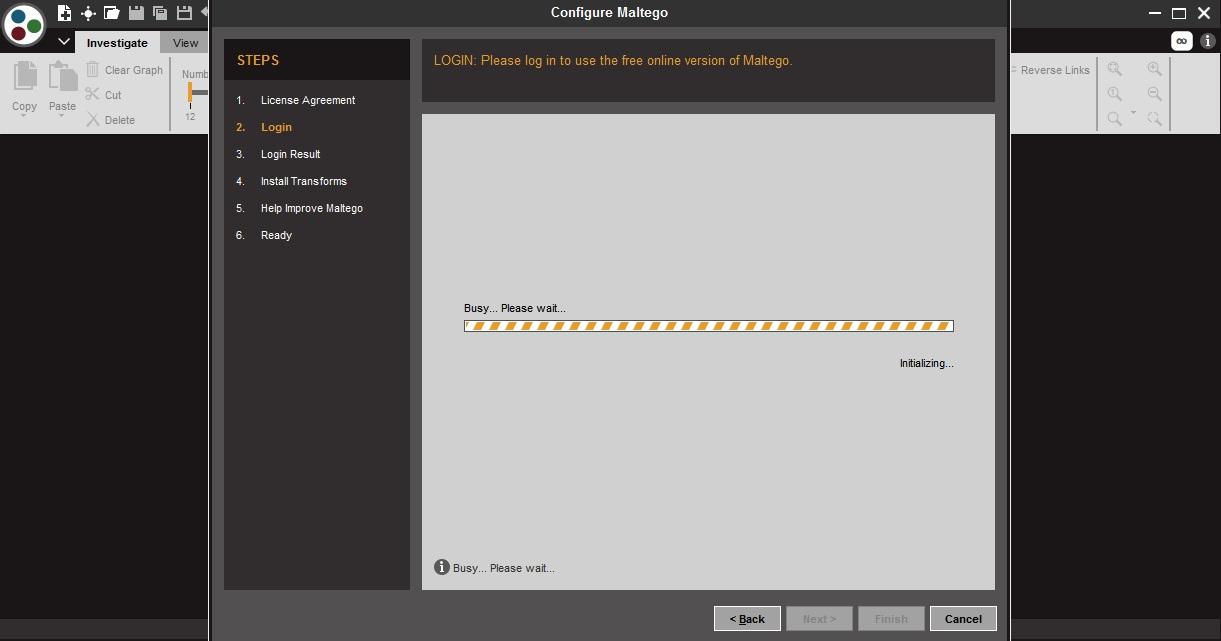 Maltego requires to sign in before using it.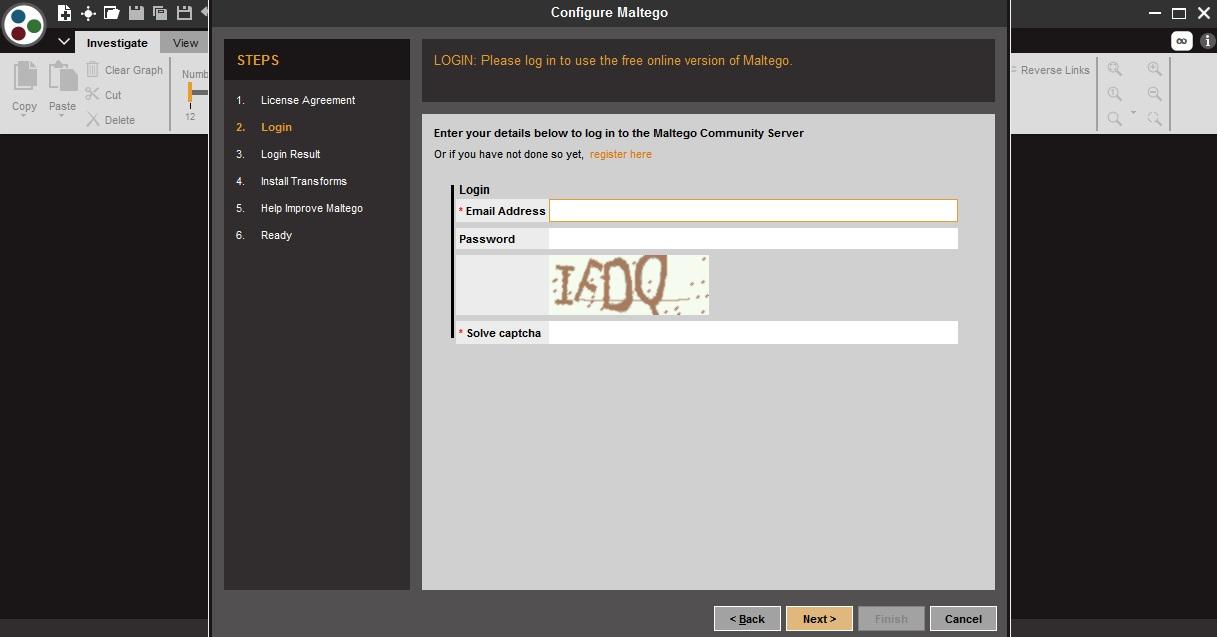 In order to use maltego, you must have an account in paterva.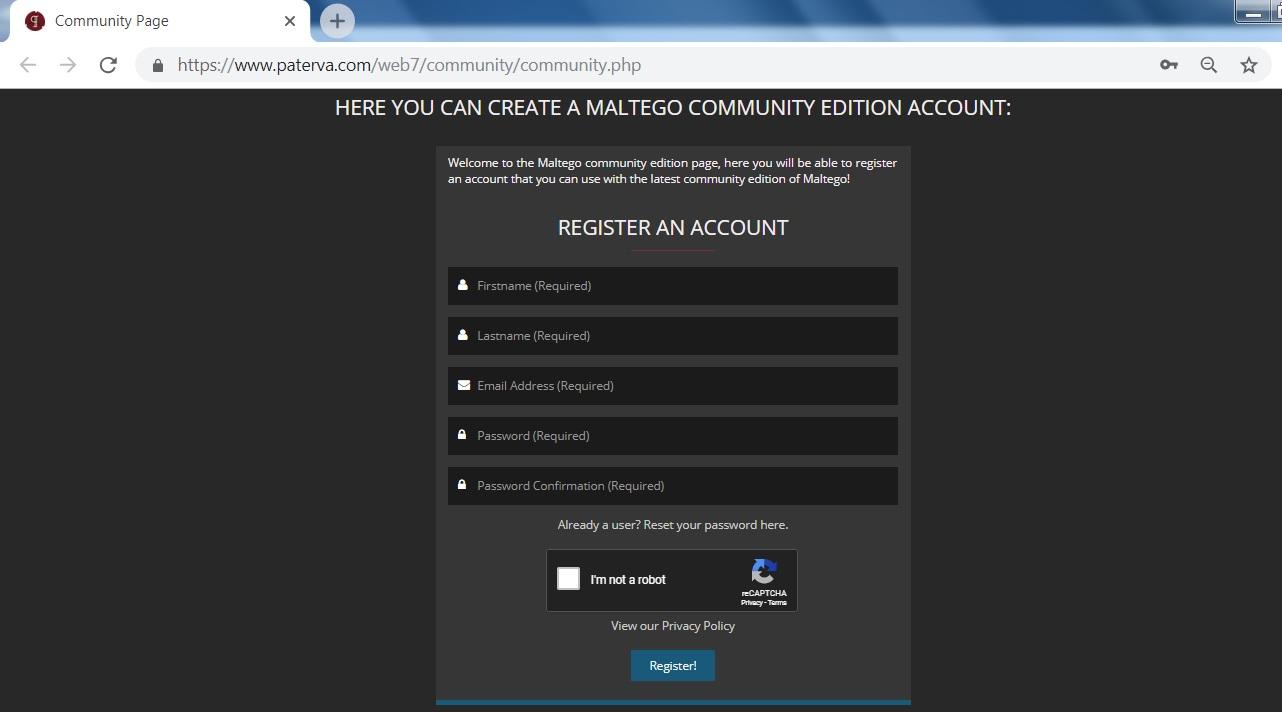 After filling the whole details, click on the register here as shown in red marked or click here: https://www.paterva.com/web7/community/community.php
After registering to the maltego. Sign in enter the captcha and click on next.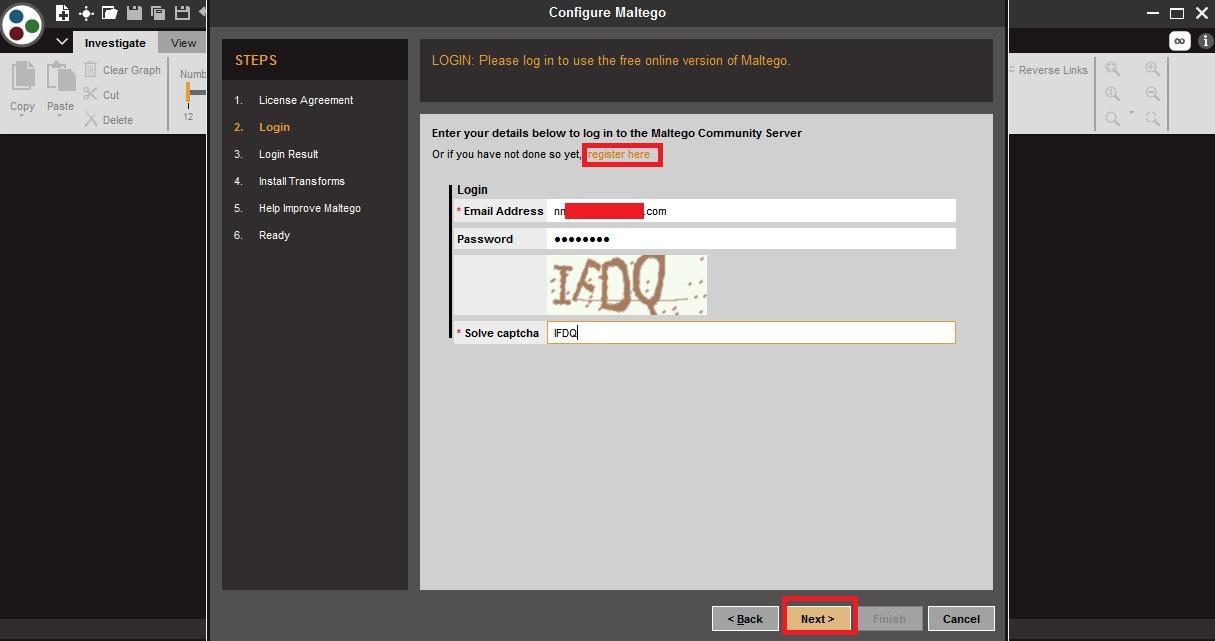 Check the details and click on next as shown below.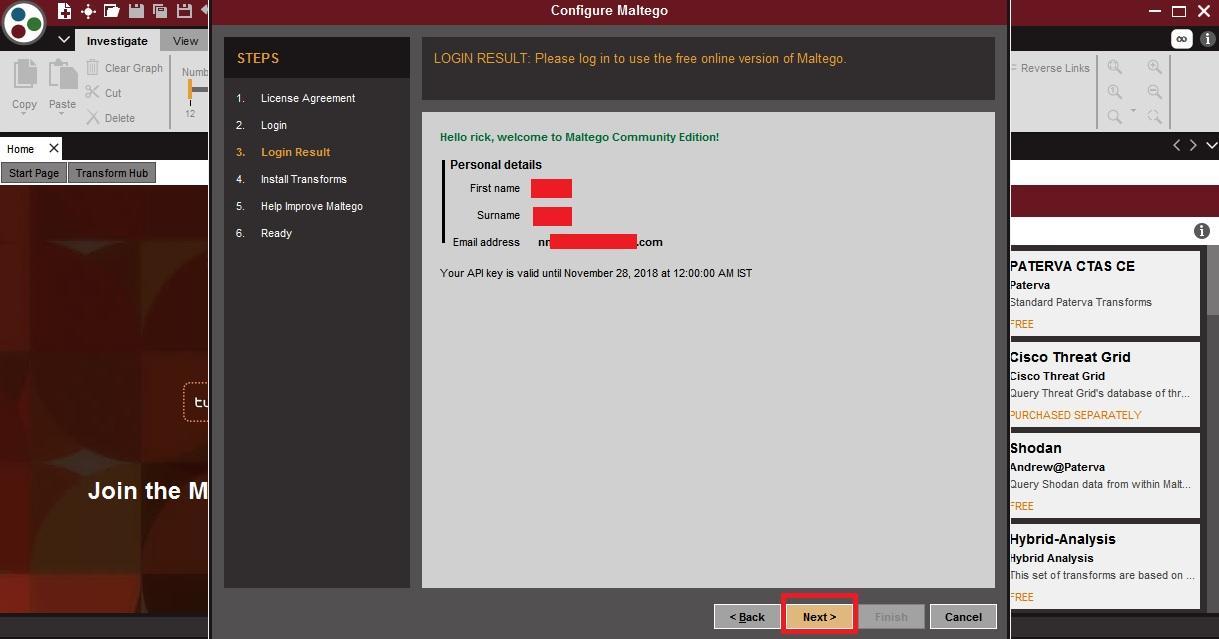 Login results will configure all the details entered above.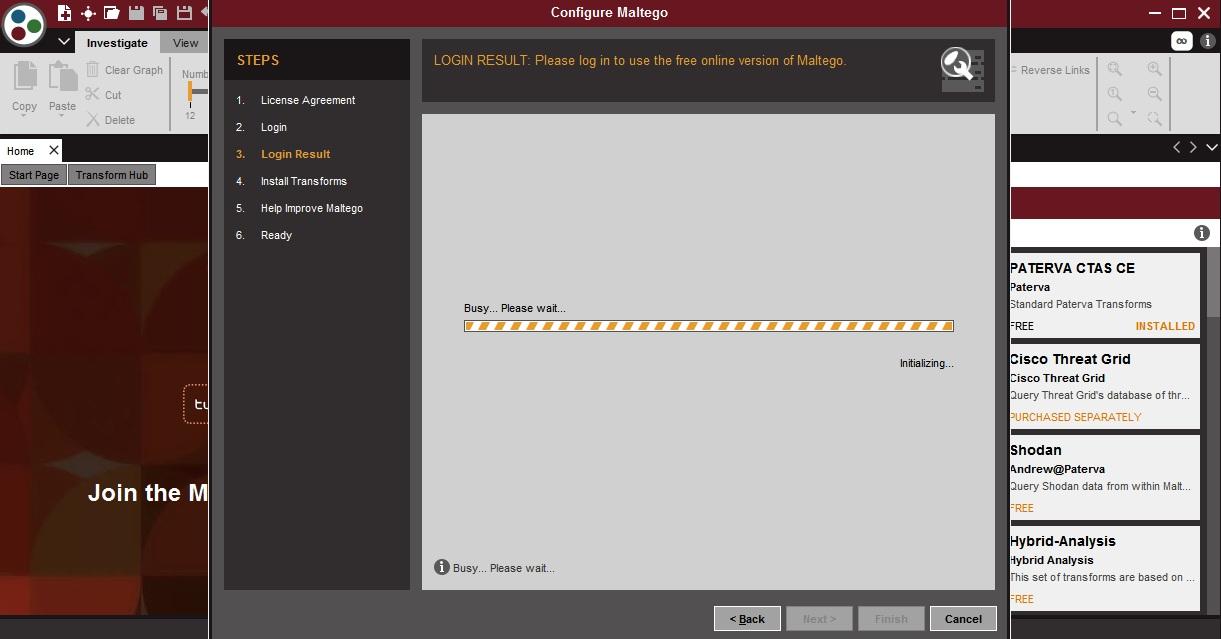 Install transforms is being installed from the chosen server.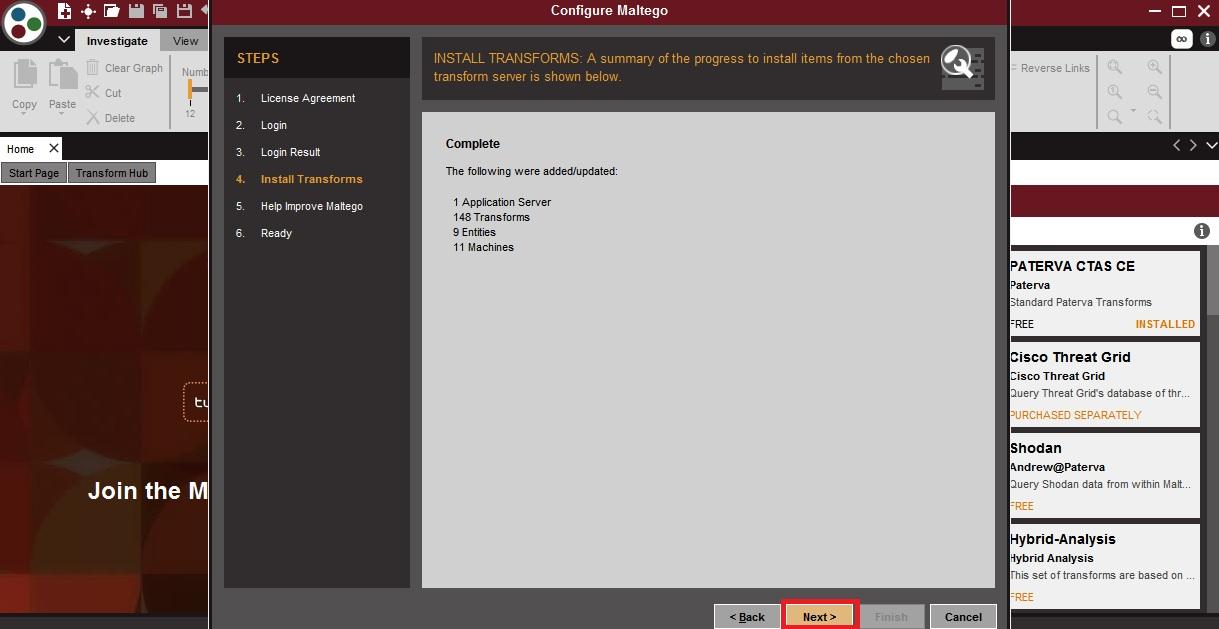 Click on next and maltego will start.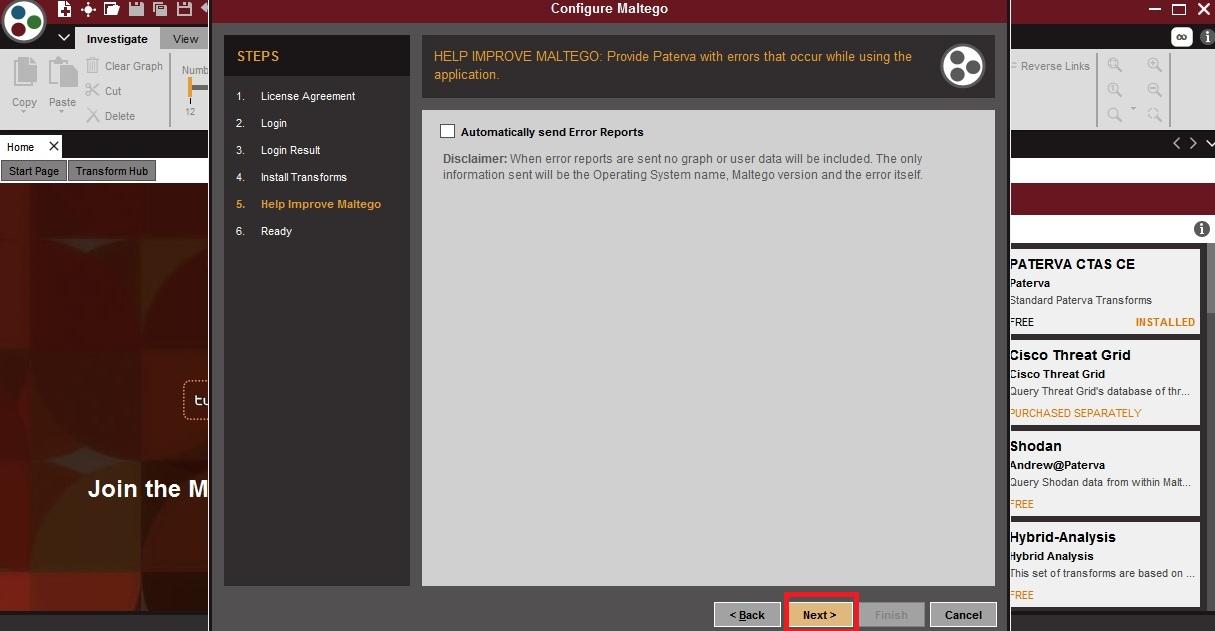 Choose the blank graph option.
After completing the whole above process, maltego will start.
Click on i understand shows the privacy policy.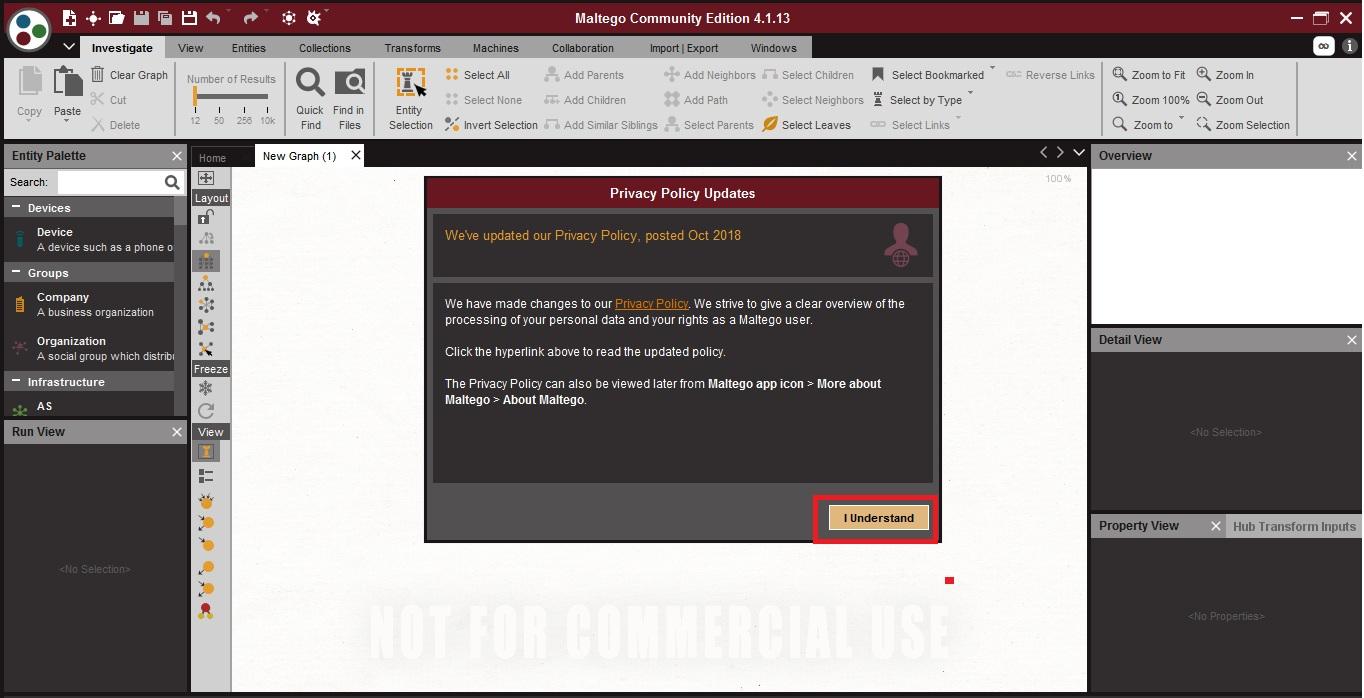 Always update maltego before starting any scan. Click on the  icon. Then go to tools and then click on check for the updates as shown below.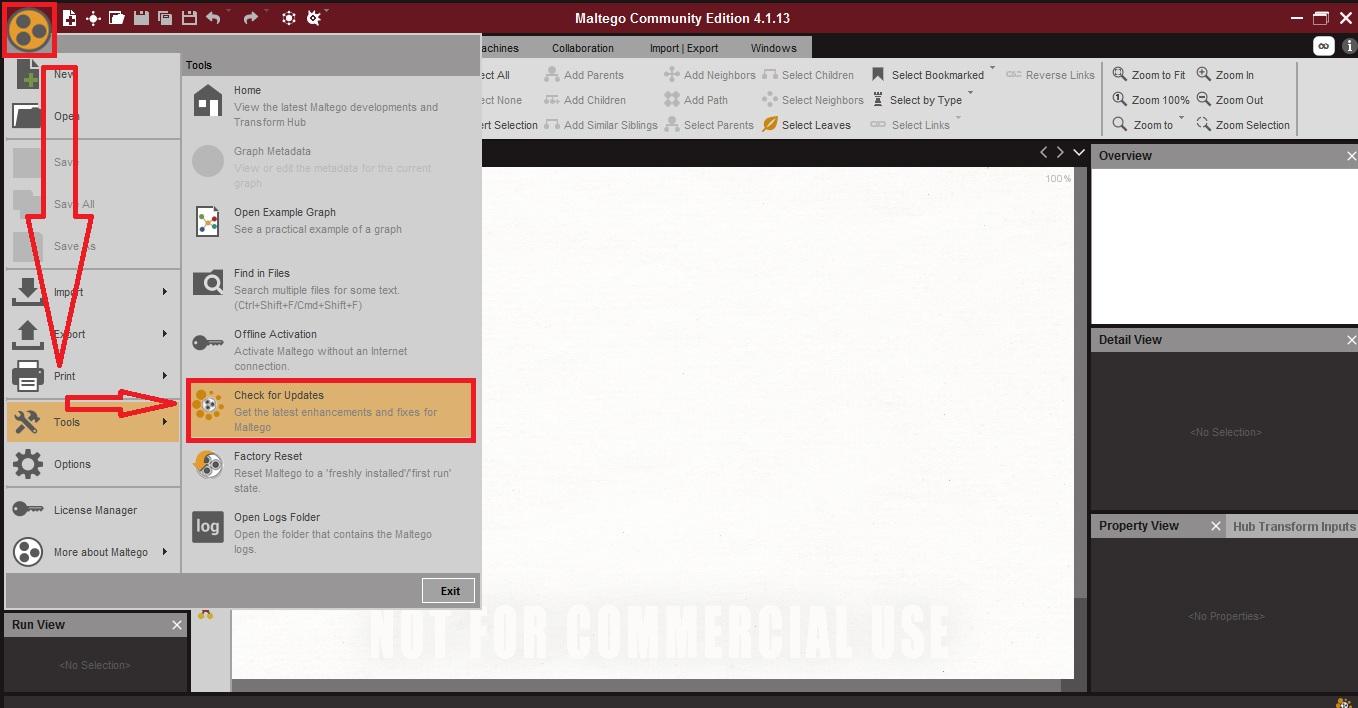 Maltego will check for updates.
Click on next and it will download the updates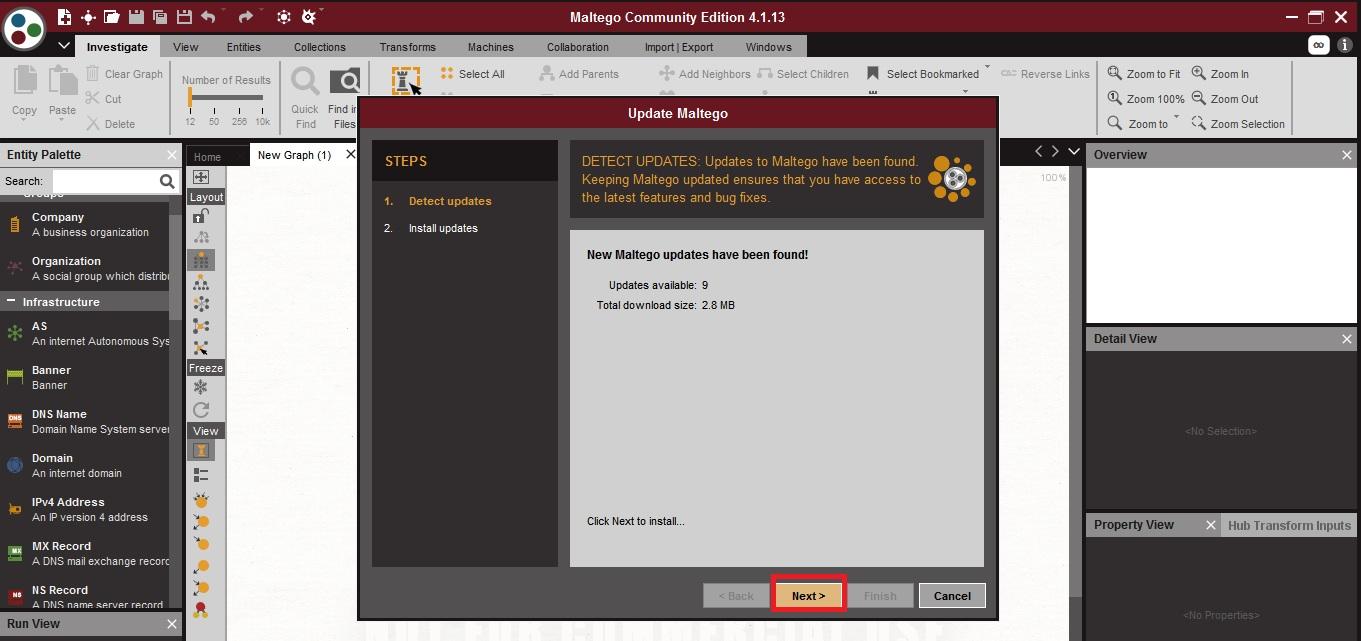 After updates are installed choose restart now and click on finish.
Maltego will restart.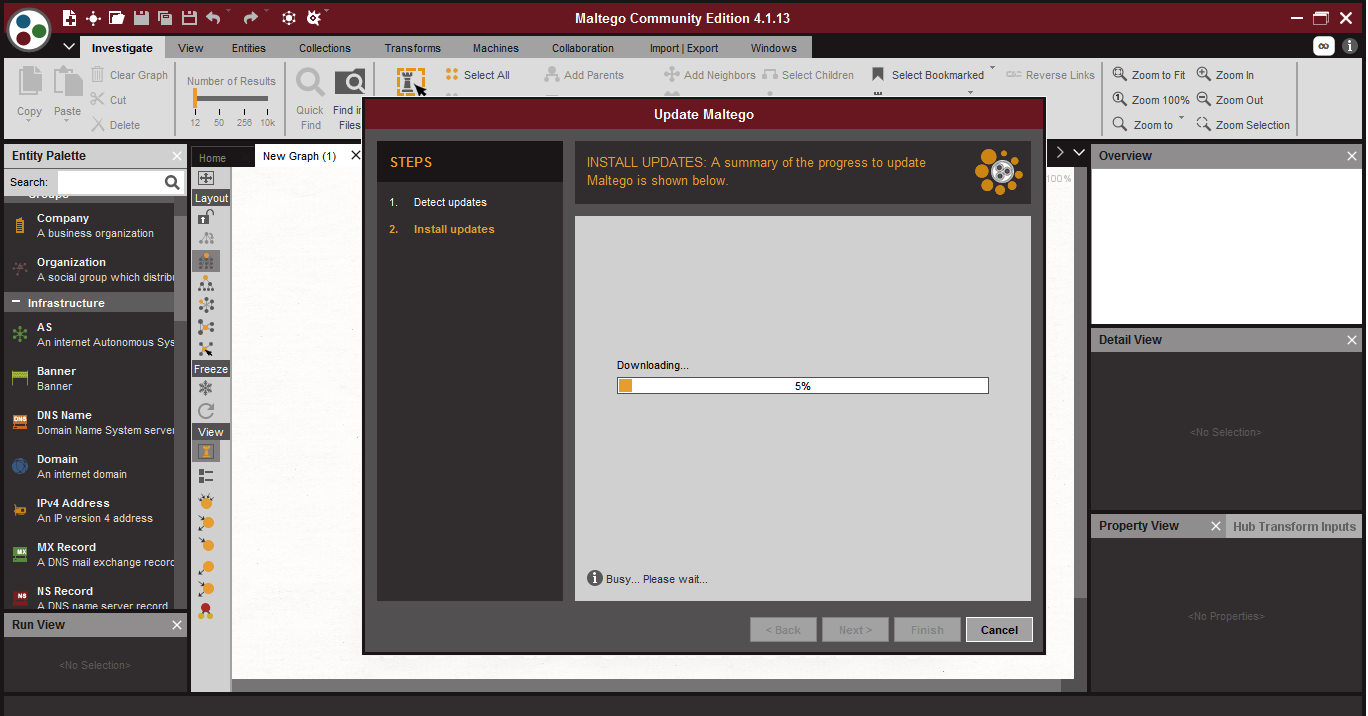 After restarting the maltego, you can use any or all entities to scan the target.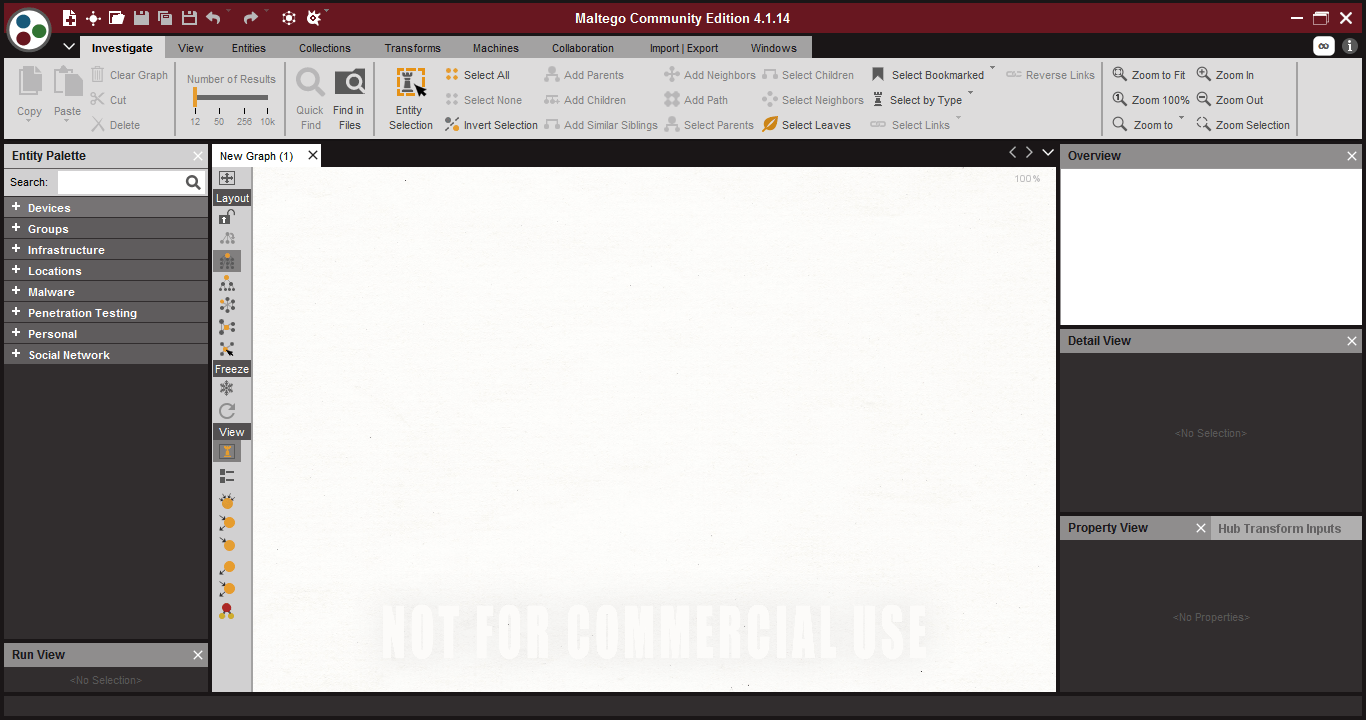 First you have to drop an entity from entity palette.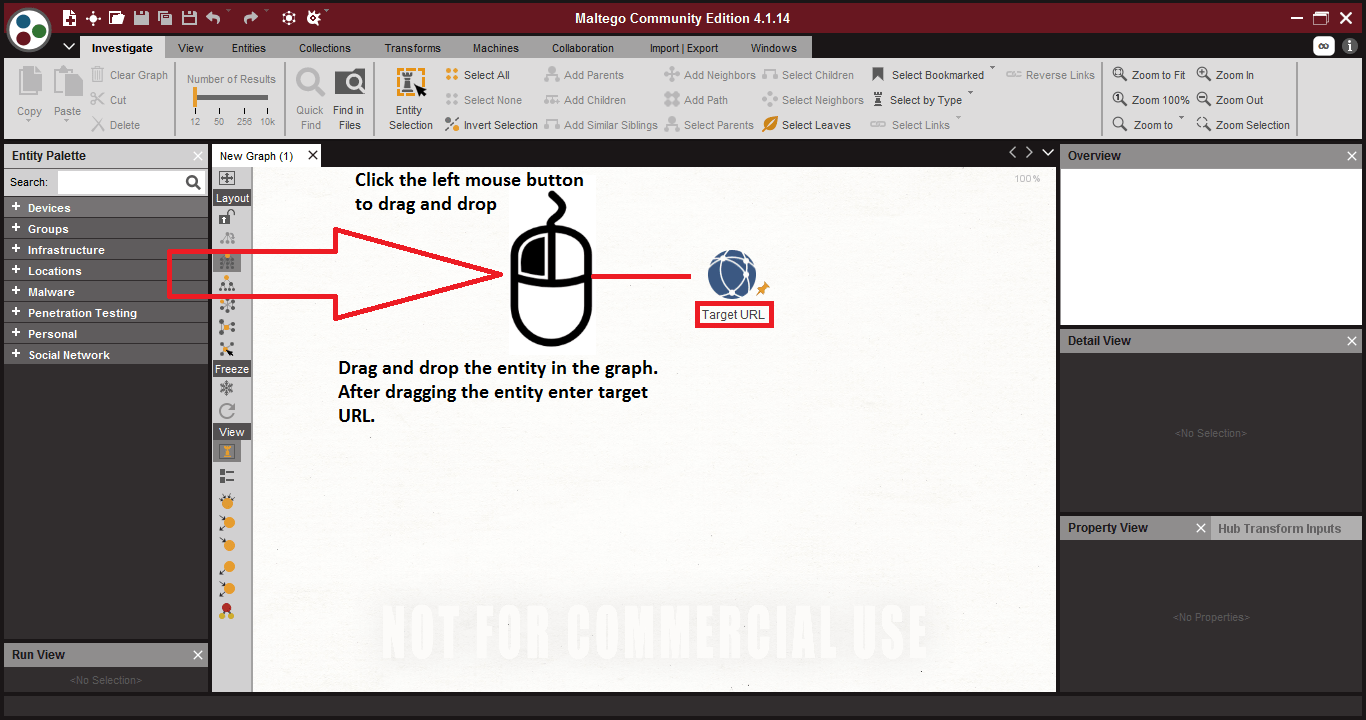 Entity – entities are used in information gathering. All the entities are found in entity palette in maltego. The entities are categorized in the groups.
Graph – Graph is used where analysis is shown.
For scanning the target type the target name beneath the icon of the entity.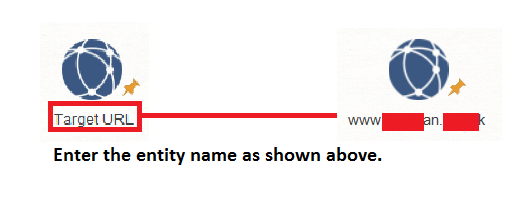 Right click on the entity and choose the transform as shown below.

SCANNING THE TARGET :-
Choose entity domain, enter the target URL : pakistan.gov.in as shown below.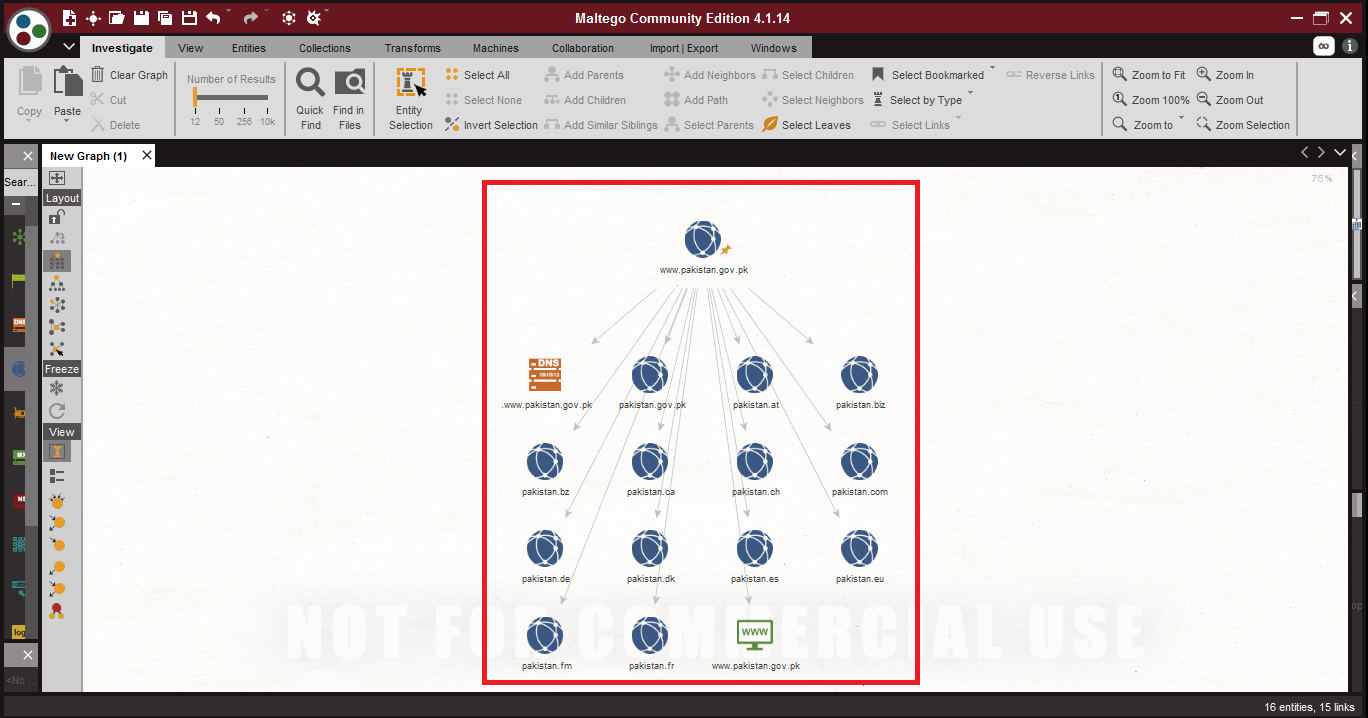 In the above screen shot, after scanning using all the transforms. Maltego has shown some of the other URLs of the target. The above URLs can be used in initial phase of penetration testing. Or in DDoS(Denial-of-Service) attack.
Maltego offers different layouts and views to examine the target.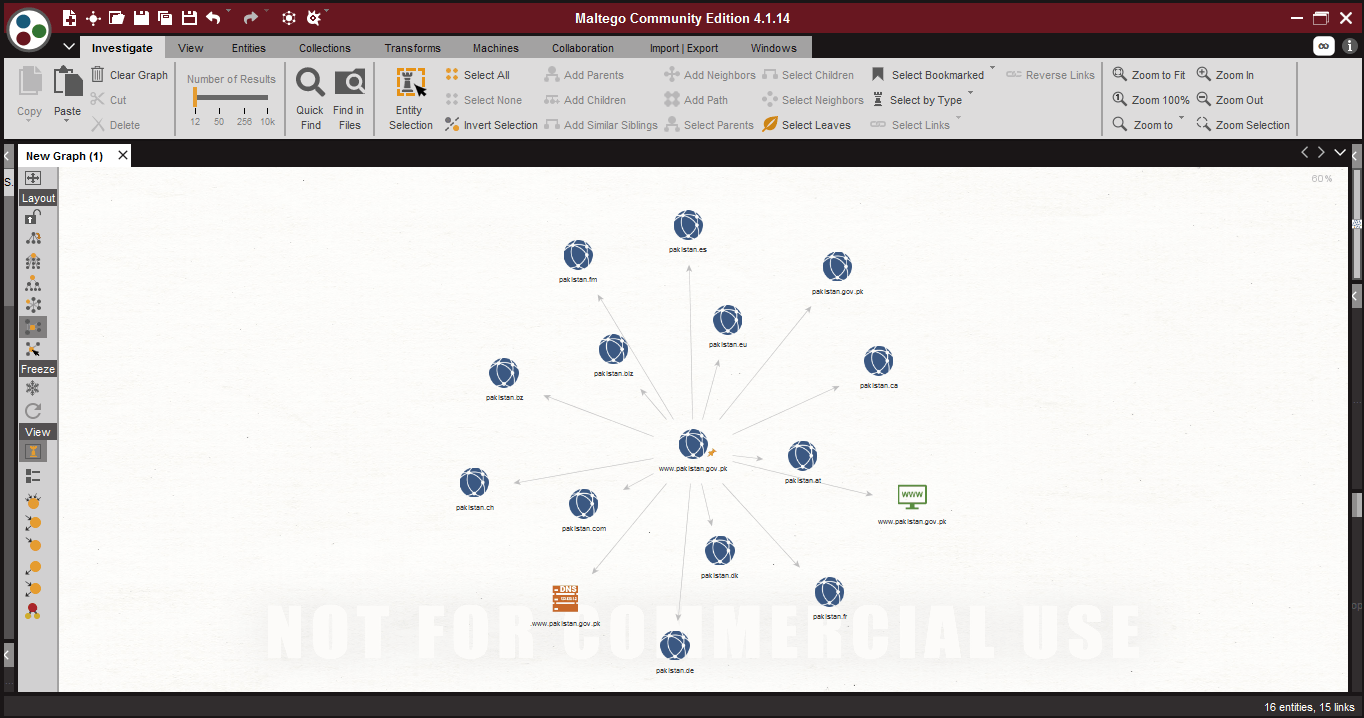 Interactive Organic Layout –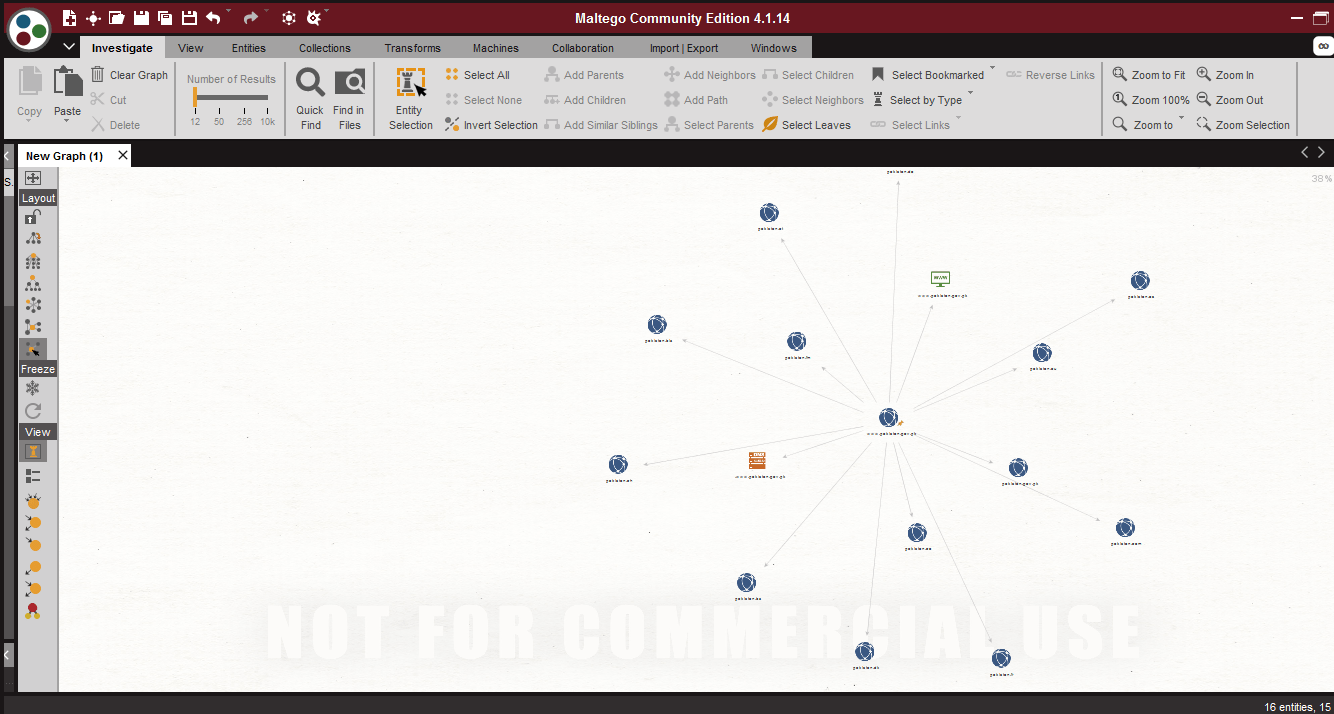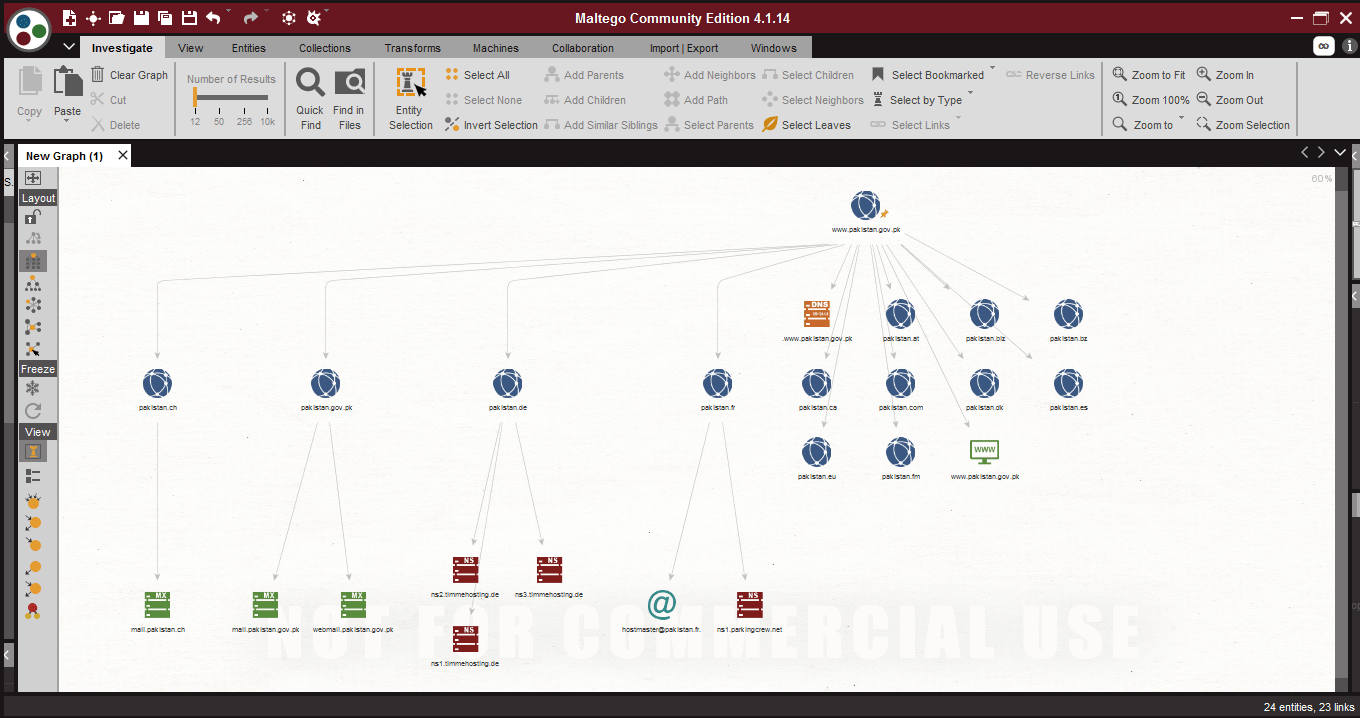 For getting the more results click on any entity and select the transform. The selected entity will be scanned.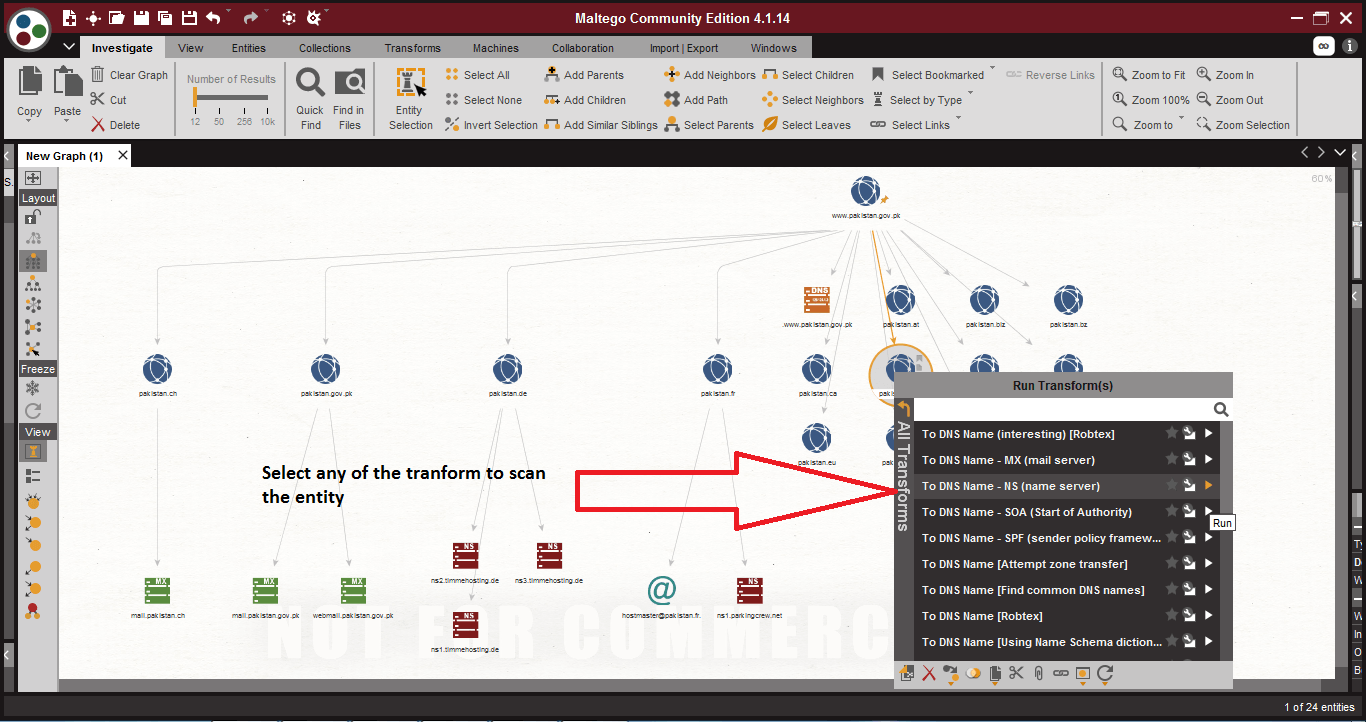 After scanning the target, the above records can be used in penetration testing. The above information can also be used in other hacking activities.
You can also use the different view to analyze the target. Different views shows same information.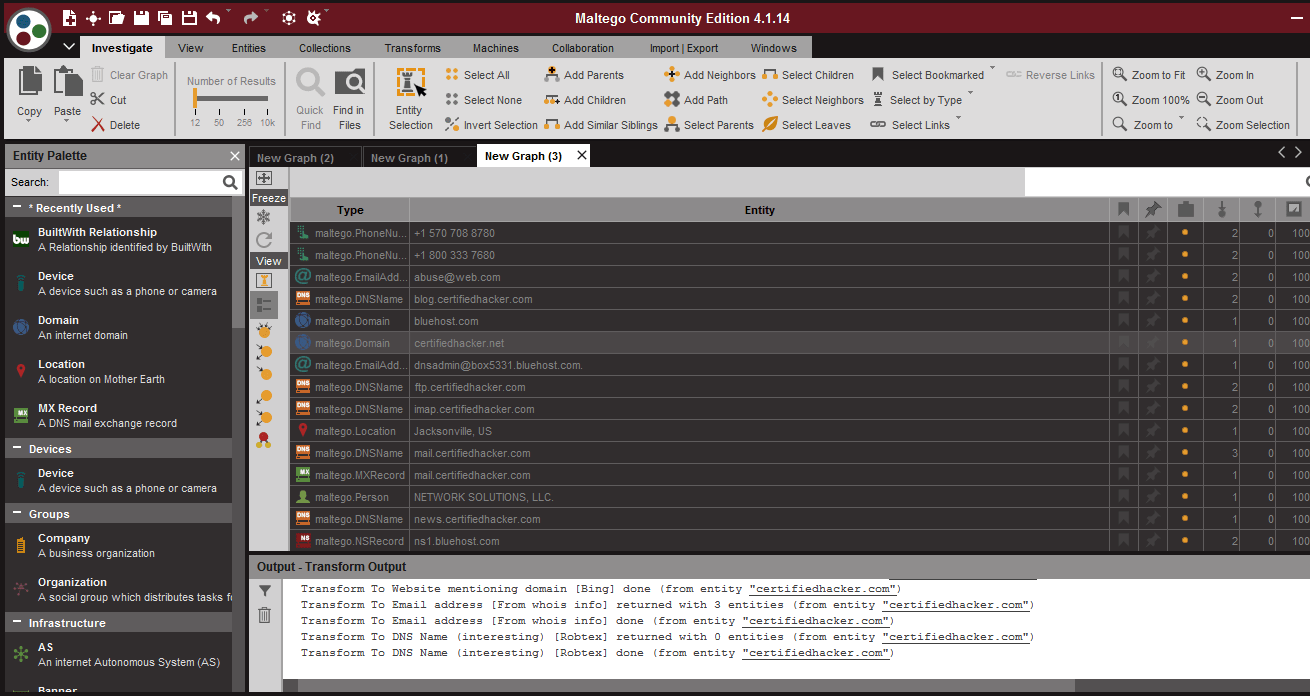 In the above screen shot, the information is printed in normal table form.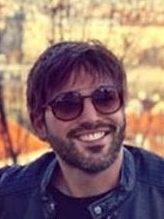 Cyber Security Researcher. Information security specialist, currently working as risk infrastructure specialist & investigator. He is a cyber-security researcher with over 25 years of experience. He has served with the Intelligence Agency as a Senior Intelligence Officer. He has also worked with Google and Citrix in development of cyber security solutions. He has aided the government and many federal agencies in thwarting many cyber crimes. He has been writing for us in his free time since last 5 years.