According to police reports, the 21 year old earned over $200k USD by selling the stolen accounts
A 21-year-old Australian youth was arrested after generating more than $200k USD in illegal earnings for selling stolen login credentials, reported network security and ethical hacking specialists from the International Institute of Cyber Security.
The individual has been accused of operating the website WickedGen.com, which claimed to have more than 120,000 users. Through this platform, login credentials were sold for nearly a million service accounts such as Netflix, Spotify, and Hulu, illegally obtained.
The Australian authorities, in collaboration with the FBI, arrested the 21-year-old man a couple of days ago, report network security specialists.
"Login credentials were obtained using the tactic known as credential stuffing," mentions a statement from the Australian government's network security specialists. Authorities added that logon credentials are primarily for users in Australia and the United States.
Although there are lots of users who resort to these platforms in a shared way, some consider that there are drawbacks when it comes to stealing their login data. "This kind of crime can be the starting point for developing more damaging activities against a user," said Chris Goldsmid of the Cyber Crimes Unit of the Australian police.
This is a good time to remind users how unlikely it is to use the same passwords for all their online platforms, as this exposes virtually all the services that the victims use.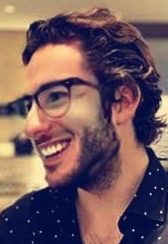 Information security specialist, currently working as risk infrastructure specialist & investigator.
15 years of experience in risk and control process, security audit support, business continuity design and support, workgroup management and information security standards.