Looks impossible but tech giant is under attack. According to cyber forensic researcher of International Institute of Cyber Security, a serious break into the networks and Systems are being used to launch attack on customers. The cyber attack was forcing tech outsourcing giant to develop private mail service to replace compromised systems of corporate.
Sources of security researchers told that Wipro compromised systems are being used as launchpad for attacking on outsources customers. Customers of Wipro, traced suspicious traffic, communicating back to partner system directly with outsources corporate network.
According to cyber forensic researcher of international institute of cyber security eleven companies have been under cyber attacked. But still it not cleared which ones.
Wipro spokes person said that Wipro has system of advance security technology to detect & protect from cyber attacks & monitor companies entire infrastructure.
Recent Wipro statement Says that :
Cyber forensics investigation teams has detected abnormal activity in few employees accounts on companies network.
After cyber attack company has learned a lot, and began an top priority investigation to find affected users.
Further company spokesperson said, We will contact our industry leading cyber security experts with our partner ecosystem to acquire and monitor advanced threat intelligence for enhancing our security.
Wipro has also contacted to independent forensic firm to assist in investigation & will continue to monitor their network & infrastructure.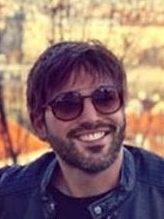 Cyber Security Researcher. Information security specialist, currently working as risk infrastructure specialist & investigator. He is a cyber-security researcher with over 25 years of experience. He has served with the Intelligence Agency as a Senior Intelligence Officer. He has also worked with Google and Citrix in development of cyber security solutions. He has aided the government and many federal agencies in thwarting many cyber crimes. He has been writing for us in his free time since last 5 years.