We talk about vulnerability of Apple MacOS and Windows 10 Remote desktop bluekeep, users of Apple Itunes and Truecaller exposed and grandcrab for MySQL servers.
Below are the links of the cyber security news.

1.APPLE IS SELLING INFORMATION OF ITS USERS.
2.CRITICAL VULNERABILITY OF REMOTE ACCESS IN WINDOWS 10.
3.VULNERABILITY IN APPLE ALLOWS EXECUTION OF MALICIOUS APPS.
4.MILLIONS OF TRUECALLER USERS EXPOSED.
5.HACKERS INFECT MYSQL SERVERS WITH GANDCRAB RANSOMWARE.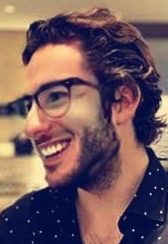 Information security specialist, currently working as risk infrastructure specialist & investigator.
15 years of experience in risk and control process, security audit support, business continuity design and support, workgroup management and information security standards.