We talk about Jailbreak failure in IOS 13, backdoor in all Android devices, China steals data from universities, new zero-day vulnerability in Windows 10, Astra Linux OS for Russia Below are the links of the cyber security news.
1. JAILBREAK OF IOS 13 DEVELOPED ONLY ONE DAY AFTER IT'S LAUNCH h
2. BACKDOOR PRESENT IN ANDROID MOBILE FROM ALL OVER THE WORLD
3. CHINA IS HACKING UNIVERSITIES AROUND THE GLOBE
4. REPORT OF VULNERABILITY DAY ZERO IN WINDOWS 10 AND SERVER 2019
5. ASTRA LINUX, THE OPERATING SYSTEM USED BY THE RUSSIAN ARMY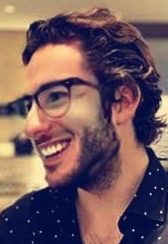 Information security specialist, currently working as risk infrastructure specialist & investigator.
15 years of experience in risk and control process, security audit support, business continuity design and support, workgroup management and information security standards.