Hello, we talk about Walmart using artificial intelligence to catch thieves in stores and the Mozila Fireforx Browser launches new security patches.

Below are the links of the cyber security news.

1.Walmart is using artificial intelligence to catch shoplifters
2.Mozilla publishes emergency update for Firefox ¡Update now!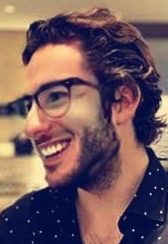 Information security specialist, currently working as risk infrastructure specialist & investigator.
15 years of experience in risk and control process, security audit support, business continuity design and support, workgroup management and information security standards.