TikTok app allows minors to give gifts worth up to tens of dollars to famous users & Kaspersky alerts for malware that cash out ATMs

Below are the links of the cyber security news.

1. TikTok App allows childs to send gifts of tens of dollars to famous users
2. Kaspersky alerts of malware that attacks ATMs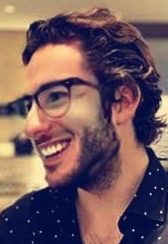 Information security specialist, currently working as risk infrastructure specialist & investigator.
15 years of experience in risk and control process, security audit support, business continuity design and support, workgroup management and information security standards.