Facebook is the most popular social network worldwide, with 2.5 billion active users per month. On facebook, users share personal, social, political, economic and entertainment information. It is a network that brings people together, even those that frequently see each other. This is why it's no surprise that it has become an attractive target for hackers.
People that are close to you surely and secretly desire to hack your facebook account, just to know with whom you keep in contact and what type of messages you send.
If you own a popular page or if you are an influencer with many followers, it is probably common that others attempt to login into your account. Imagine that someday they succeed and your account gets hacked. Someone could post something that ruins your reputation, or scam your friends by impersonating you, or even ask for a ransom in exchange of your page.
In google or in any search engine you can find pages that explain different techniques to hack any facebook account. Some of these techniques are for free and some require a payment. There are also personalized services. Here you will find some ways that have been approved by the experts of the International Institute of Cyber Security
Hackers have also created softwares that promise to hack any facebook account, however most of these programs require a payment and don't offer any guarantee in return.
One of these softwares is "Account hacker". It claims that it can hack emails and social networks. You just have to enter the user's account link, then the hacking process begins and you should be provided with the email and the password of the user you are looking to hack.
The downside of these programs is that they tend to run malicious softwares in the background. They also install adware on you device, which can show you a lot of unwanted advertisements.
There are also Spy apps. These spy apps are originally designed to maintain parental control and take care of what children can see, as well as to monitor what employees do on a business device. However, today these are commonly used to spy on partners.
They work like this: you create an account and download the application on the target cell phone, you log in with the account that you created before and the application will run in the background without having a visible icon.
You can also find the services of hackers advertised on websites and social networks. You have to contact them through private messages or emails. Their prices usually go from $200 dollars to even thousands. However, many of these services are scams. many will request a payment before the hacking work begins and when the transaction is made, they will disappear. And when it is not a fraud, what exactly does these hackers do? The real ones and the ones that are into ethical hacking.
If you want to know the techniques reviewed by the the experts of the International Institute of Cyber Security developed for ethical hacking explained, you can find them in the video above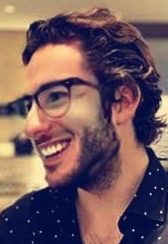 Information security specialist, currently working as risk infrastructure specialist & investigator.
15 years of experience in risk and control process, security audit support, business continuity design and support, workgroup management and information security standards.