If you are into mobile gaming, then you would like this article. Here, you will find the best Game Hacker Apps. This will help you get rid of all the limitations and just enjoy your favorite games without having to pay a single penny.
Cheating is always bad, we know, but when it's about gaming, some hacks can give you some good advantages. With the ones we will be giving you, you will be able to use modifications that will help you level up easily on any game. Just make sure you install these Game Hacker apps that we will share with you, because out there, there are many that are not legit. They will just steal your data and your private information.
Also and very important, remember that all the content show here is only for educational contents. Any misuse of this is completely at your own risk. Do not try to attempt to break any laws or do something illegal. The International Institute of cyber security is not responsible.
Here they are, the best 6 Game Hacker Apps, and what's best, 5 of them don't even need a rooted smartphone.
1- HackerBot
If you search on Google modded apps to get access to premium features for free, you can end up downloading a lot of malware. So to avoid that frustration and the fact that you can also get scammed, there is HackBot.
HackerBot has two search engines: FreeFinder and ProFinder. FreeFinder is completely free.
2- Lucky Patcher
You might already know this one, Lucky Patcher. It is also one of the best Apps.
With the Lucky Patcher Software you have endless possibilities using the built-in tools. You can remove ads, license verifications, or even modify the memory of any game. It also has its own database of pre-coded mods, which are updated regularly by the developers. You can totally apply those mods to games and apps to get access to unlimited resources.
3- XMODGAMES
Xmodgames is one of the best game hacking apps that will let you mod games. It supports lots of games you surely play like Clash of Clans, Pokemon Go, Minecraft, Clash Royale, and many many others. Yes, this android app, can modify games like Pokemon Go.
One of the best features of Xmodgames is that it has a very user-friendly interface. It just pops over when you are playing the game.
4- SB Game HACKER
SB Game Hacker is another app known among gamers who like to have more freedom in their Games. It allows you to hack into the system of any game, so you can increase the points and scores. You can also use it for unlimited resources of Golds, Coins, Money, etc.
It will also remove any annoying ad, bypass license restrictions, change the speed of the game and so much more.
5- Creehack
Creehack is another of these Game hacking Android Apps that include everything. You will totally love it if you like hacking.
Is an open-source app so you can download it on your Android Device for free.
6- Game Guardian
Game Guardian is one of the best game modifiers today. It allows you to modify and hack at it's best. However, to use this app at it's full, you will need to know some basics about how values work in a game.
These 6 Hacking Apps for Android Games have been approved by the experts of the International Institute of Cyber Security and will help you to get over your opponents and they will also make your gaming so much better.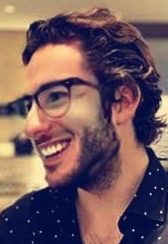 Information security specialist, currently working as risk infrastructure specialist & investigator.
15 years of experience in risk and control process, security audit support, business continuity design and support, workgroup management and information security standards.