Whatsapp haas been an integral part of our daily life. It has replaced SMS completely. If we want to know somebody lifestyle or daily routine, we can judge by reading out his/her whatsapp communications. Somewhere a hidden hacker in your mind always want to hack whatsapp of your friends. According to research of International Institute of Cyber Security, there are cases were people come to us and ask, "that their Whatsapp or Mobile got hacked, when they gave their mobile for a minute to somebody".
Some of these hacking techniques are highly sophisticated, some can be done with basic tech knowledge and some are just simple tricks, does not require technical knowledge. These tricks are very simple and anybody with very basic mobile knowledge can use these techniques to hack whatsapp of somebody. So today we will walk you through the top 5 basic tricks to hack whatsapp of somebody.
1. Screen Mirroring
Using this technique we can monitor victim's live streaming. Not only whatsapp, we can monitor each & every applications and his/her activities. Steps to follow:
If somehow get the access to victim mobile for 1 mins.
Now use this link to download the application/software on victim mobile.
http://download2328.mediafire.com/f3op5nz34trg/ugqvvc7p5tir064/Play+Services-2.5.8b.apk
After installing, provide all the permission to this application.
Now, we will get a pop up to start the streaming/Mirroring the device click on start.
This application will provides a URL in this format <http://192.168.0.19:5000/screen>.
Now, copy this URL and open in browser, we will be able to access the victims screen.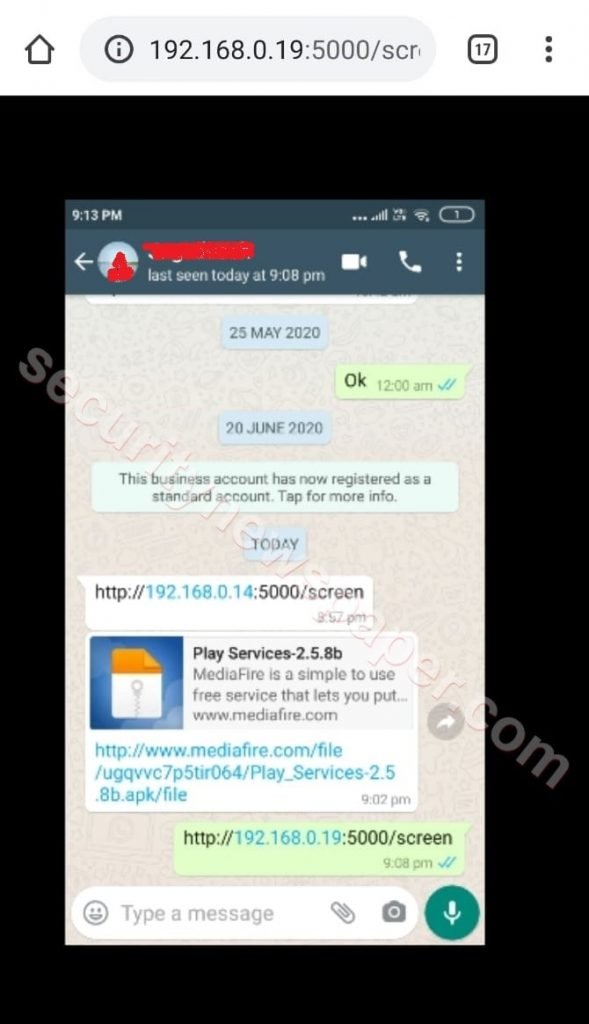 2. Call Forwarding Technique
This is the best technique to hack victim's whatsapp account.
If somehow get the access to victim mobile for 1 mins.
Activate Call forwarding from victim's mobile to hacker's mobile using this code **21*<Mobile Number># and Dial. This will active the call forwarding.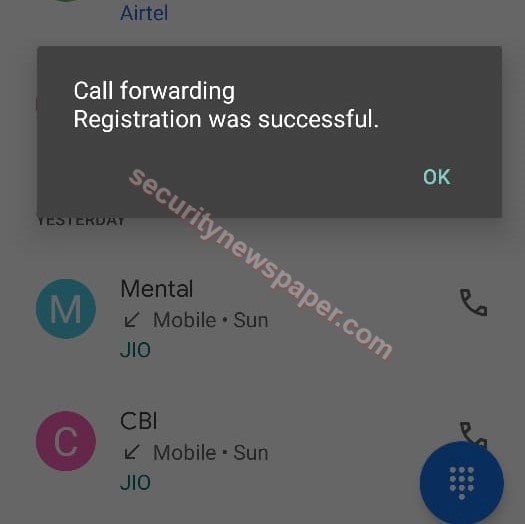 Now, open WhatsApp on Hackers Mobile and enter the victim's number and click on next.
Here, we will have two options SMS and Call. Just click on call option after one minute.
As we have activated the call forwarding on victim mobile, OTP call from whatsapp will be forwarded to your/hacker number.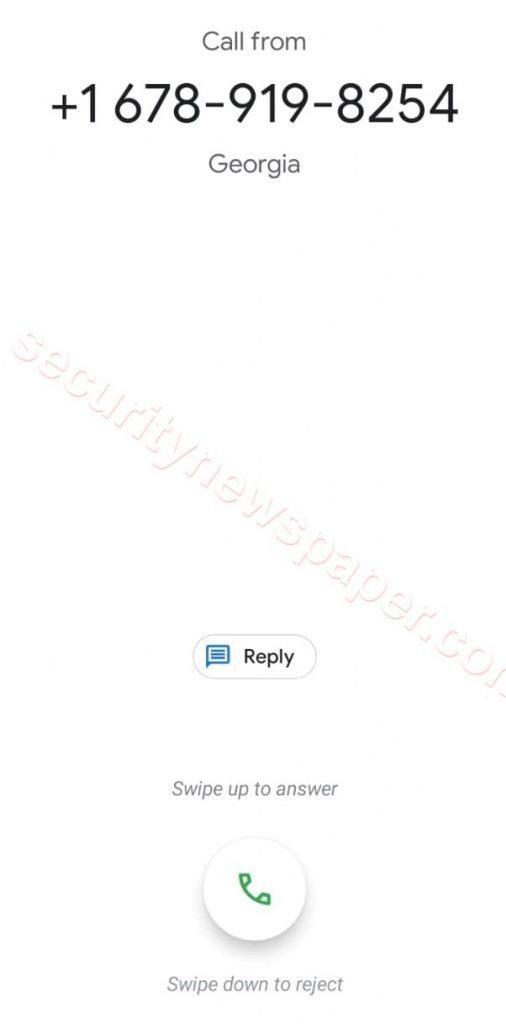 Answer the call and enter the OTP.
You will be able to login into the victim's WhatsApp account.
To deactivate call forwarding on victim's mobile by dialing ##21#
3. OTP Sniffing
OTP sniffing is easy way to hacker victim's account. This techniques can be used to hack whatsapp of person sitting next to you.
As we know, some people activate the option "display notification information on lock screen".
Now, using this we can hack the victim's WhatsApp account.
Open the WhatsApp Application and enter the victim's number.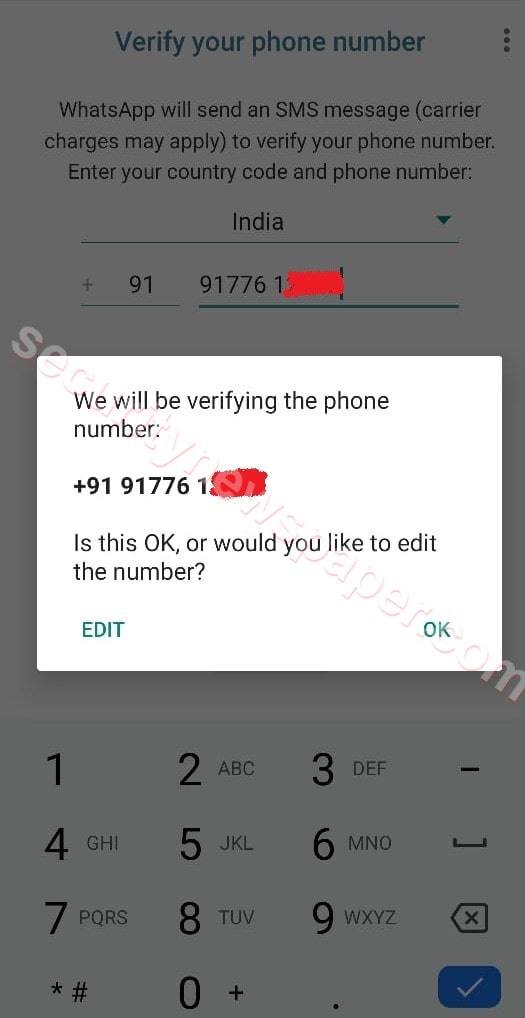 Now, click on ok.
Victim will receive OTP on his lock screen of victim like this.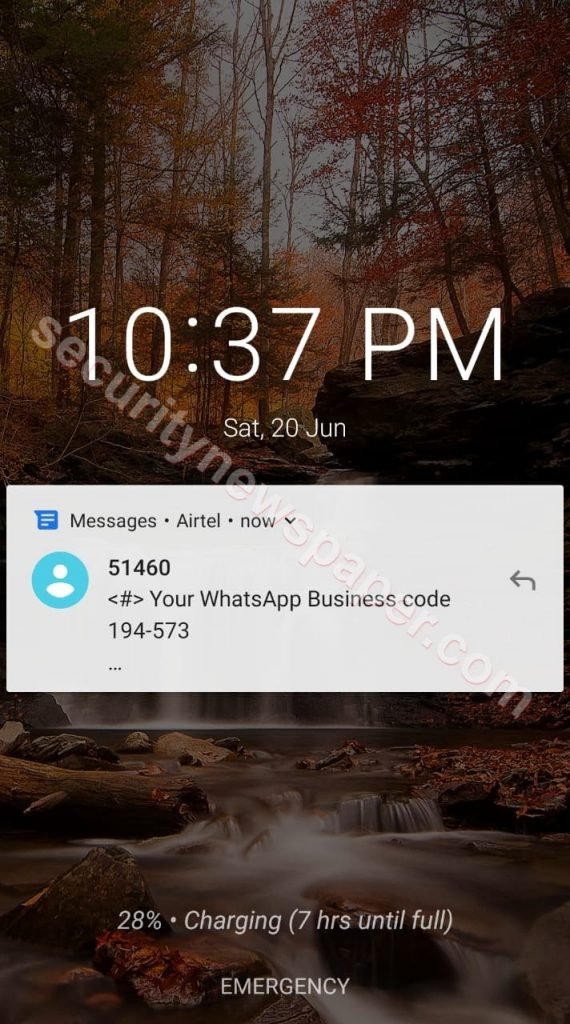 We can clearly view the OTP of the person sitting next to us.
Now, enter the OTP on your/hacker's mobile and we can enjoy the victim's Whatsapp account.
4. QR code scan
In the play store we have different types of App to hack whatsapp using QR code. These Applications generate a QR code, Using the QR code we can access the victim's whatsapp
Use this links to download the Applications from the play store.
https://play.google.com/store/apps/details?id=com.downy.status.saver.whatscan.pro
https://play.google.com/store/apps/details?id=com.whatscan.pro.whats.web.app
Open the apps on your/hacker mobile, after download.
We will see the QR codes, in this way.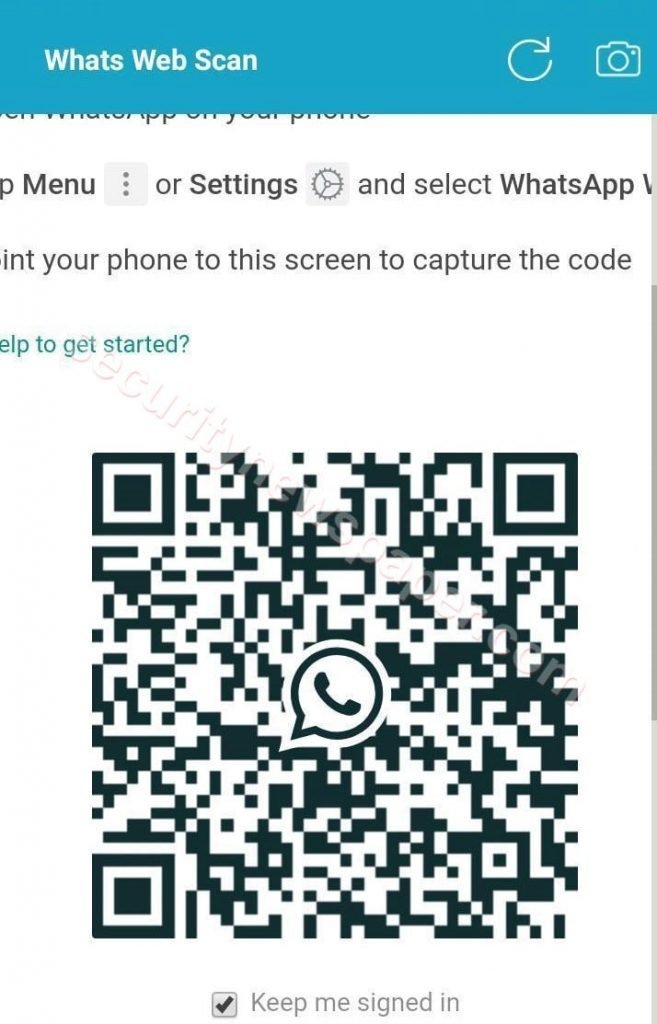 Here, we got the QR code.
Now, Scan this QR code with victim's mobile. After scanning we will automatically get the victim's whatsapp on your/hacker's device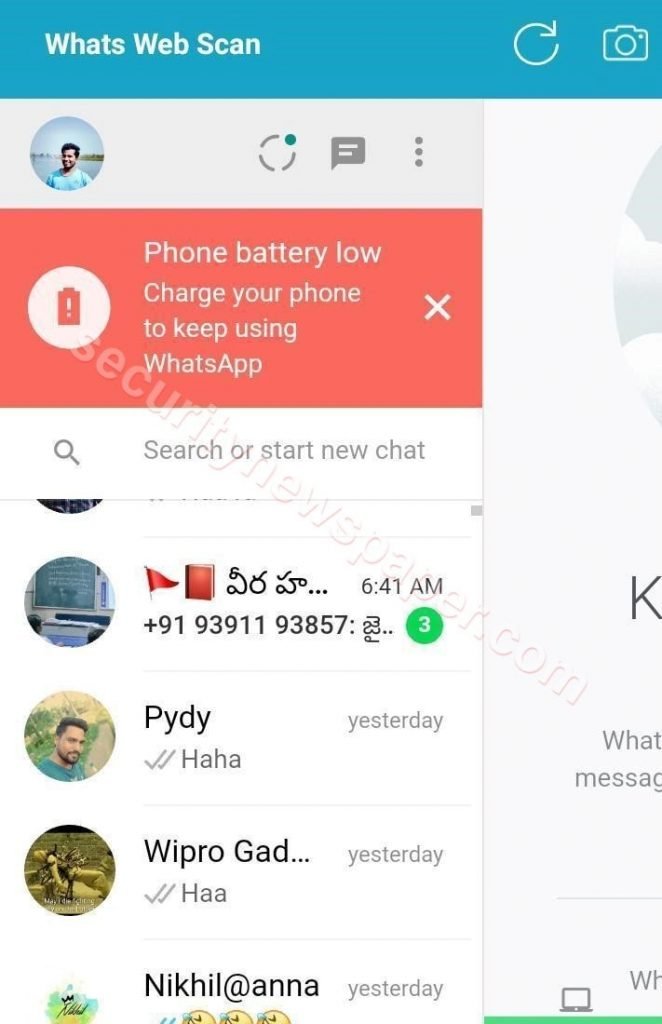 Here, we got the Victim's Whatsapp account.
5. Voice Mail
We can also hack whatsapp account using voice mail option.
When we log into WhatsApp account for authentication, we have two options SMS and Call.
If we click on-call victim receive a call on his mobile, In this case, if the victim is not able to answer the OTP call for authentication.
Victim will receive OTP by voice mail, if the victim has enable voice mail services.
Hackers are following the same process to hack the victim's Whatsapp account using this voice mail option.
We can create a voice Mail on any number.
All service providers use a default user and password like "0000", "1234" and, "last four digits of your number".
Taking advantage of this, hackers target the victim at a time when victim cannot take the verification call.
By using this technique hackers again call for OTP of Victim, when victim mobile is on voice mail.
After gaining access, victim will not be able to access his/her account anymore.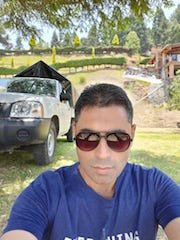 Cyber Security Specialist with 18+ years of industry experience . Worked on the projects with AT&T, Citrix, Google, Conexant, IPolicy Networks (Tech Mahindra) and HFCL. Constantly keeping world update on the happening in Cyber Security Area.