Do you want want FREE WiFi. We all want free WiFi wherever possible in hotels, restaurants, shopping sites and other places. Even most of us want to break into neighbor's WiFi and surf internet. This is not to save money, but just to have fun. According to ethical hacking experts of International Institute of Cyber Security, many hackers never pay to use WiFi. They use these tools to get into WiFi and enjoy internet. Experts also added that while using WiFi we should be caution of malware's while browsing internet
So today we will talk about top 30 WiFi Hacking Apps both for Android and IPhone for the year 2020. Some of these Apps are available on Store and some of them can be download from links provided. Also some Apps might require rooted mobile. We will walk through all the Apps and download link is given under each App section.
1. WLANAudit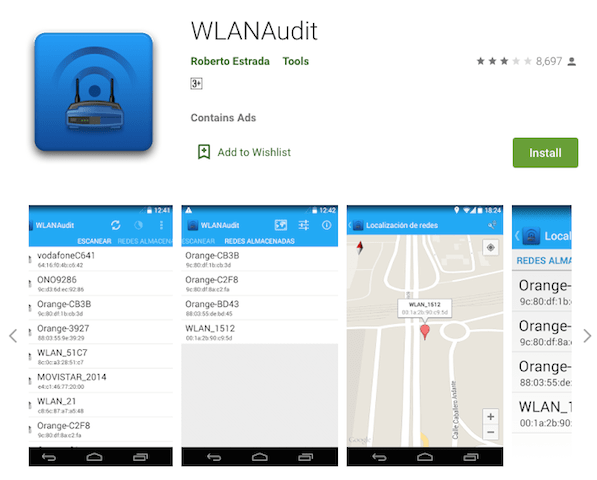 WlANAudit is a wifi network scanning app. This Application uses advanced algorithms & security tools. It checks the security of WLAN access points and wifi networks. Using this APP, we get network details like MAC Address, Frequency, Channel, Intensity, and, Default pass. In settings, we can set scan performance, WIFI Autoscan and Autoscan interval. In this application, we can also save known and unknown devices. To check the loopholes in our own wifi network, we can use this App.
2. Andro Dumpper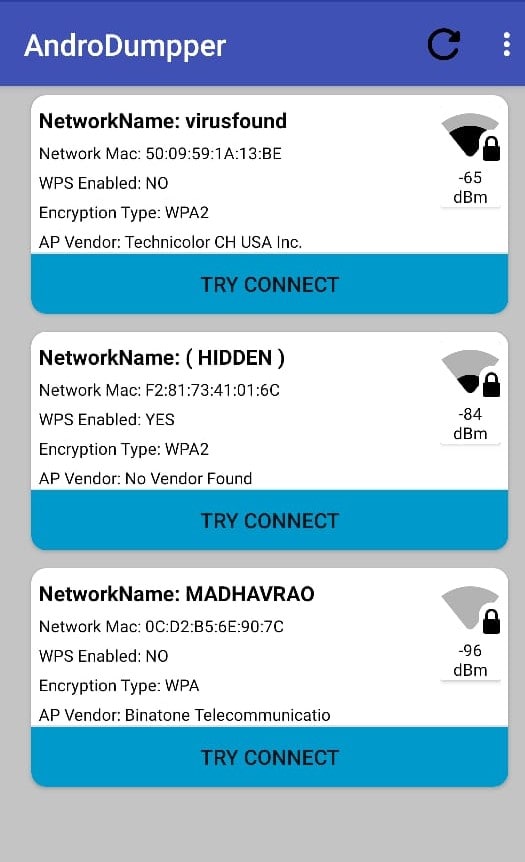 Andro Dumpper another application to steal wifi. Using this application we can break the key and we can also use this application to find out the WPS security vulnerability. This application has the capability to decode any wifi key. In this application, we have few options like Auto scan notification/set scan period. It's a new application, working very well and we can use this application in Rooted device.
3. PULWIFI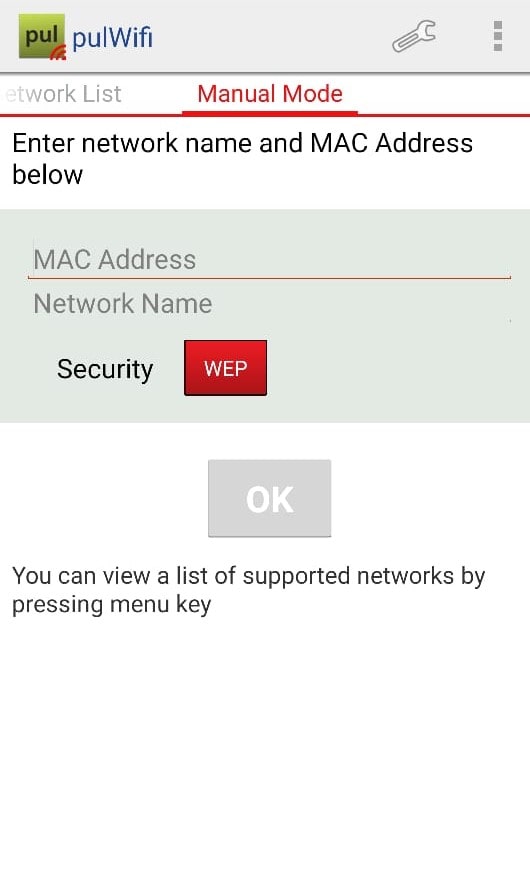 Pulwifi is the same as the WIFIPass application. It can decrypt the network type of JAZZTEL_XXXX, WLAN_XXXX, YACOMXXXXXX, WIFIXXXXXX, and, WLANXXXXXX. Most of these types are used in the Huawei model and by default D-link routers. When we open this application, automatically it refreshes and captures all the wifi networks and displays them. We can enter the MAC address and network name to check the wifi network. We can also set the refresh rate and it comes with many languages.
4. WIRELESS CRACKER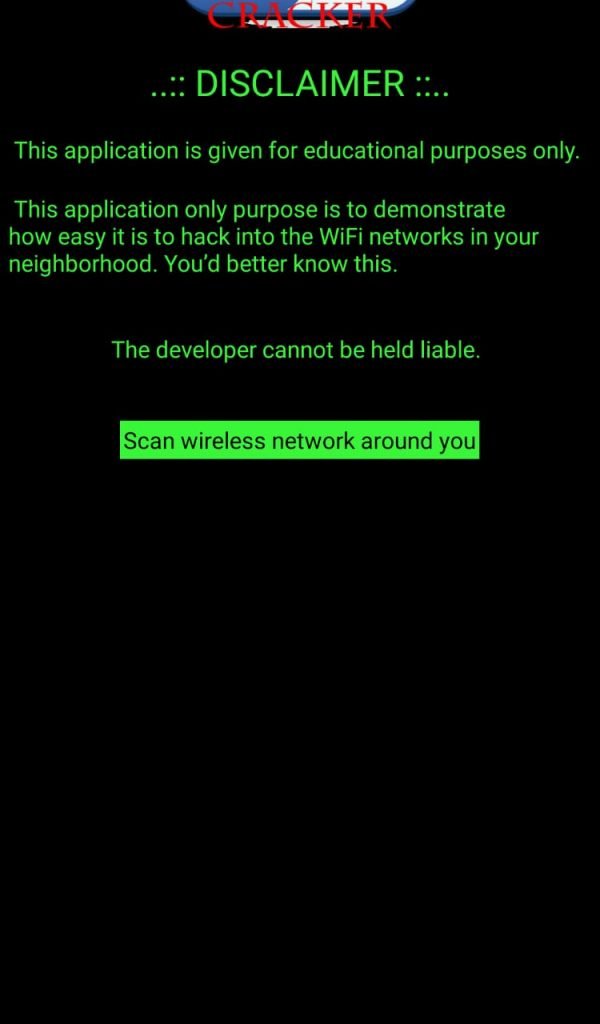 Wireless cracker is another application to hack/crack the wifi key. This application decrypts the key of different network types Bbox-XXXXXX, INFINITUMXXXXXX, SpeedTouchXXXXXX, Orange-XXXXXX, and ThomsonXXXXXX.
5. Free WIFI Password Router Key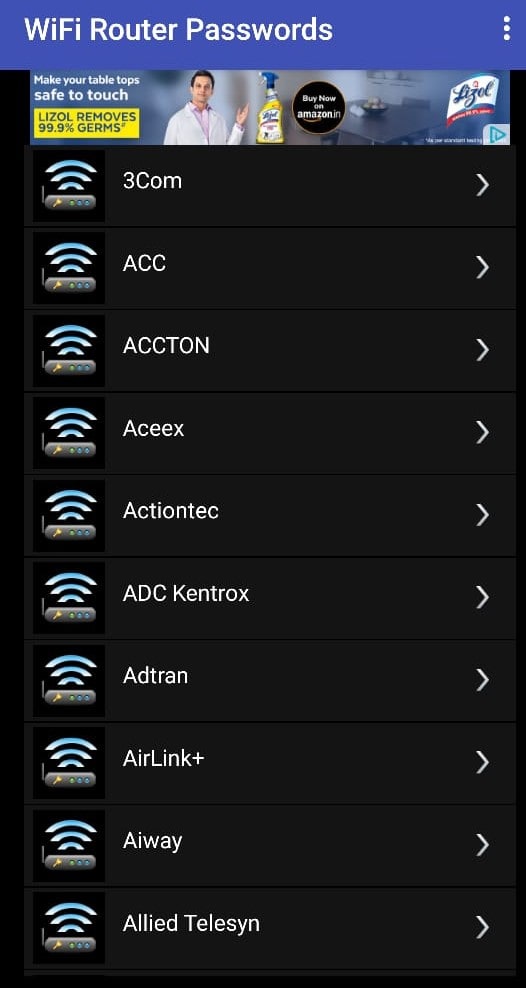 This is the best tool for wifi password hacking applications. This application starts scanning the wifi networks around us and it also has an ability to display the password on the screen by choosing the network. We can share the password with anyone without knowing the owner. We don't need the internet to use this application and no need to root the device.
6. WIFI Password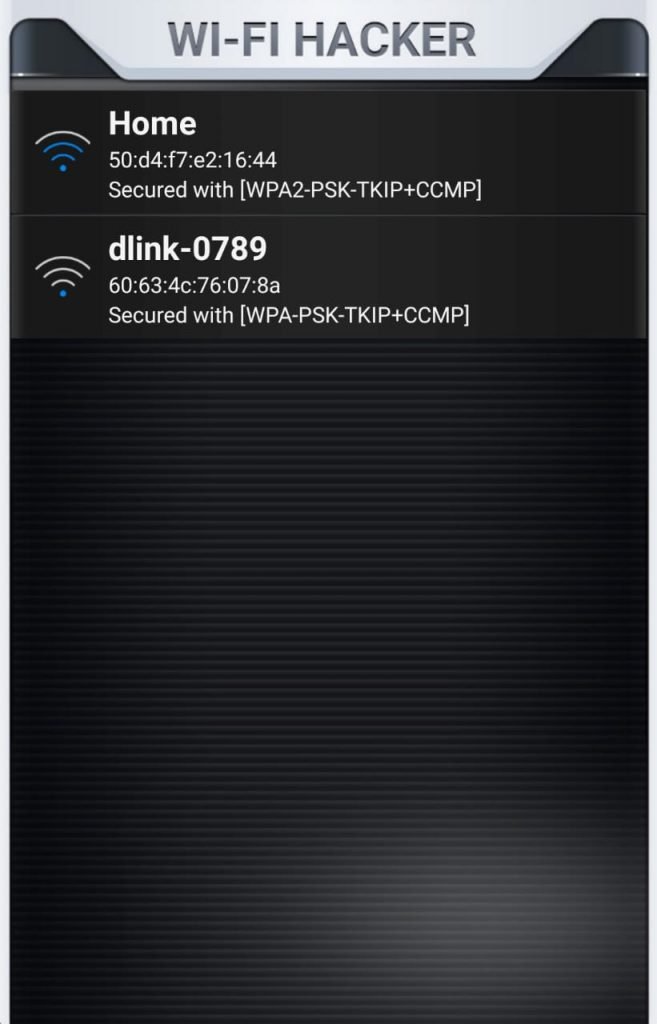 WIFI Password is another best application to connect to wifi without knowing the password and this is the application that can hack wifi network directly through any Android phone. We can use this application as a wifi security guard and this application can detect wifi security with network details. The WIFI password shares its password and other security details. This application works very fast.
7. WIFi WPA WPS tester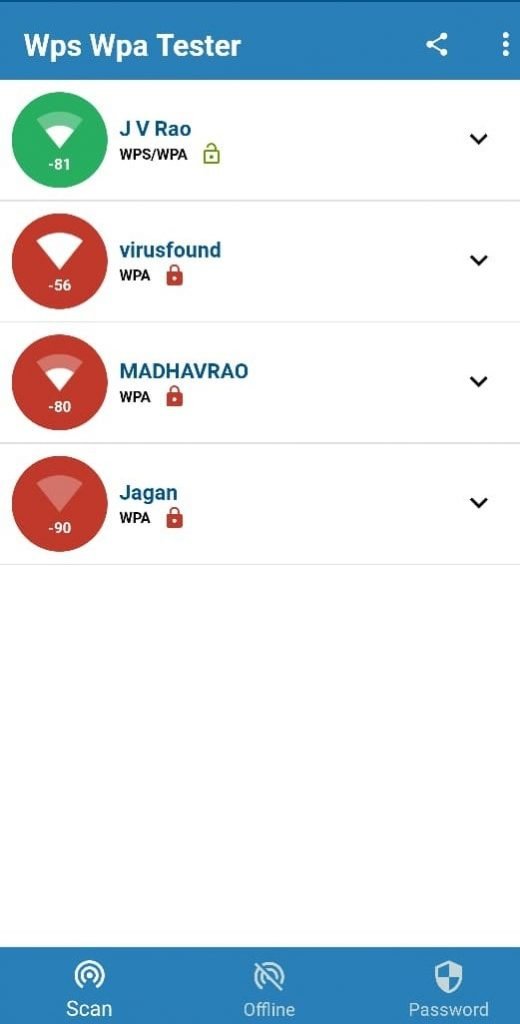 WIFi WPA WPS tester another best tool for wifi hacking. This application measures wifi signal strengths. This application works like, it tries to gain access using WPA and WPS PIN since most of the wifi networks use the same logical algorithm and security loopholes. We can use this application to check our WIFI network security and we have to root the device to view the wifi passwords.
8. Wifi inspector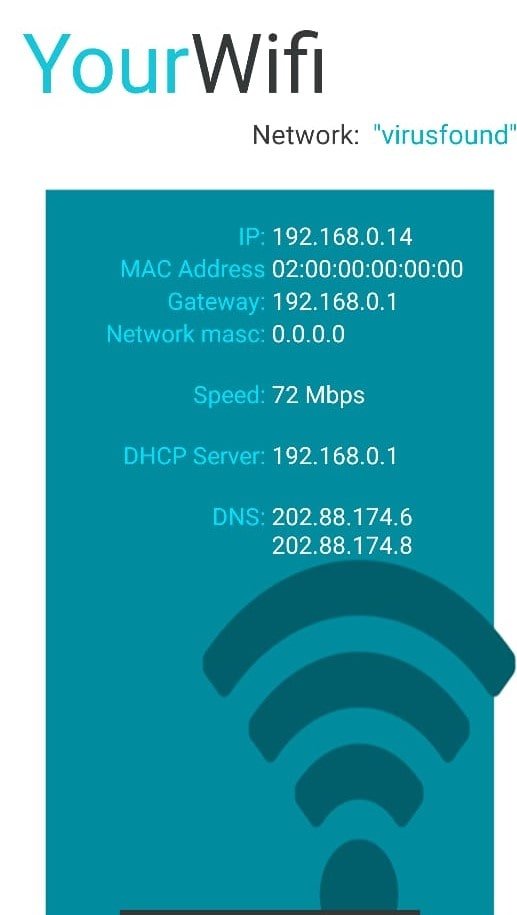 WIFI inspector check the security system for our wifi network and it also checks the vulnerability issues. Using this application we can collect all the information related to the wifi network and to check IP & Mac address for those who are connected to our LAN (Local Area Network). This application inspects every 30 seconds. WIFI Inspector application works perfectly on android 4.0.
9. Fing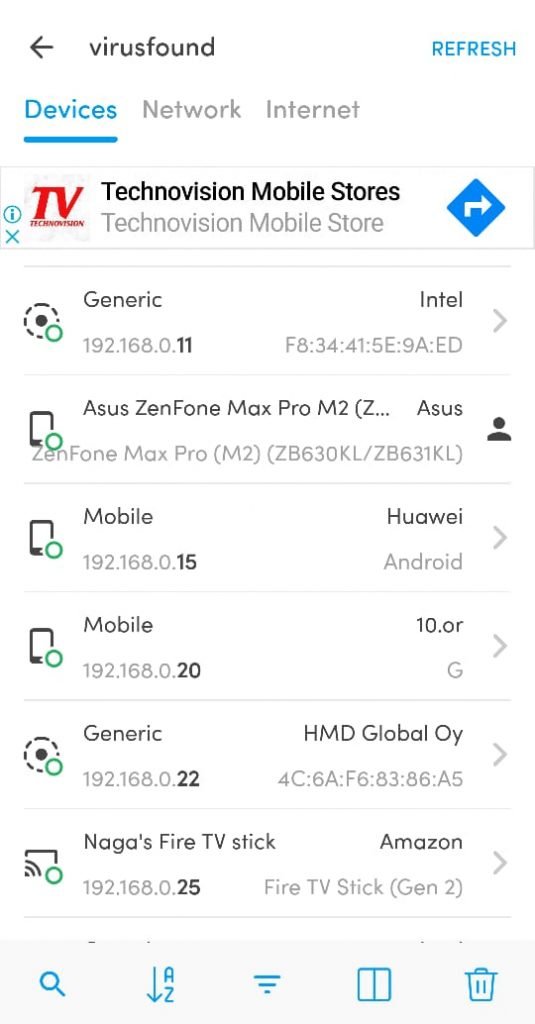 Fing gives users an option to check those who are connected with device name IP and MAC address and vulnerabilities. This Fing is an advanced application, it gives users an option for internet speed test and we have few more options like ping, Find DNS lookup, open ports, traceroute, and Wake on LAN. We also get some advanced information like NetBios, UPnP, SNMP and, device information. It has the capability to filter spy cameras on a shared network.
10. Wifi analyzer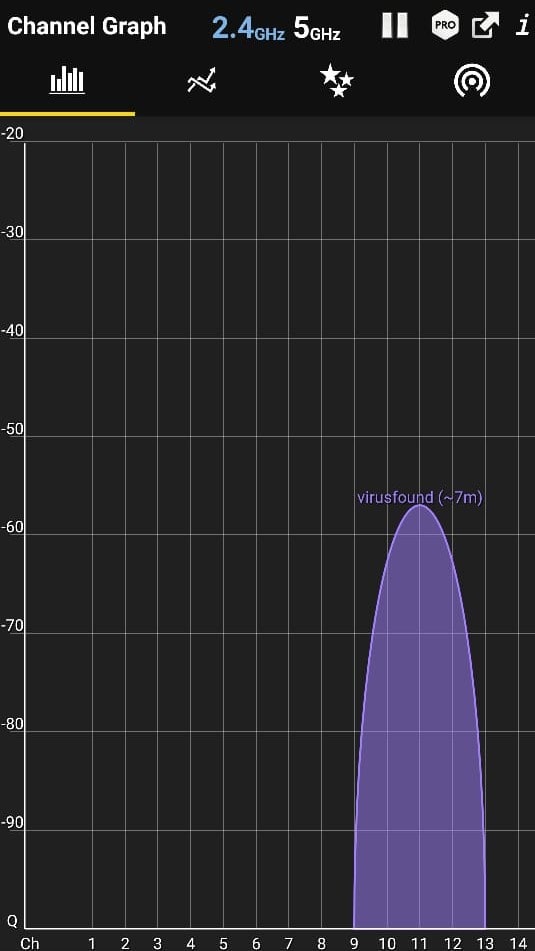 WIFI Analyzer will collect all the wifi network devices around us and it also displays traffic of these networks and graphical chart. This application also finds a vulnerable network. Using this we can access the network, to find all the network details like IP address, SSID, distance, Netmask number, etc.
11. Wifi WPS Connect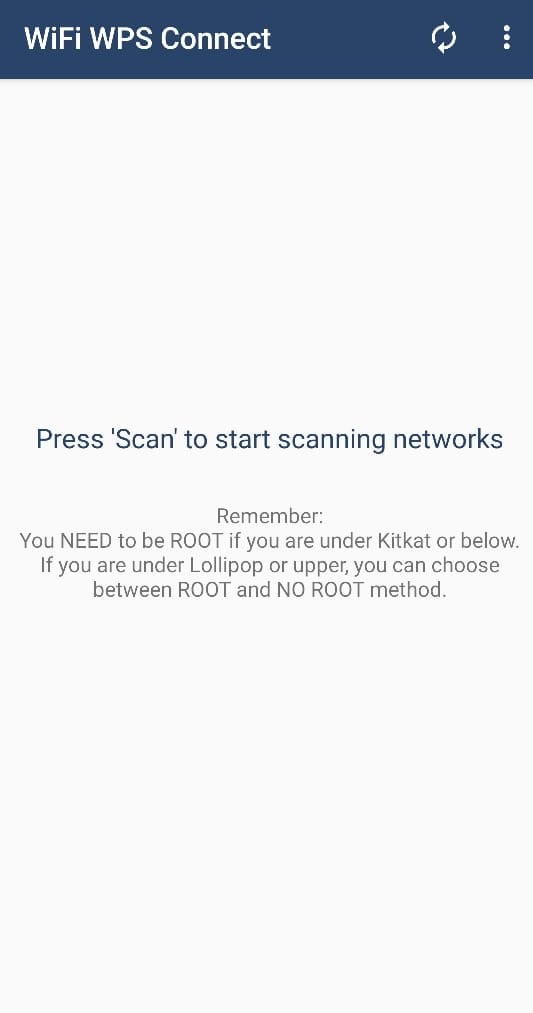 To use Wifi WPS Connect our device must be rooted. If our device is rooted, we can gain any wifi network access. If wifi is WPS connected, we don't need to hack this application, we can recover the password of the wifi network which we are previously connected to it and we also get the required network information. This application has a common value for different algorithms. We can use this application only on android 5 or more.
12. WIFI Warden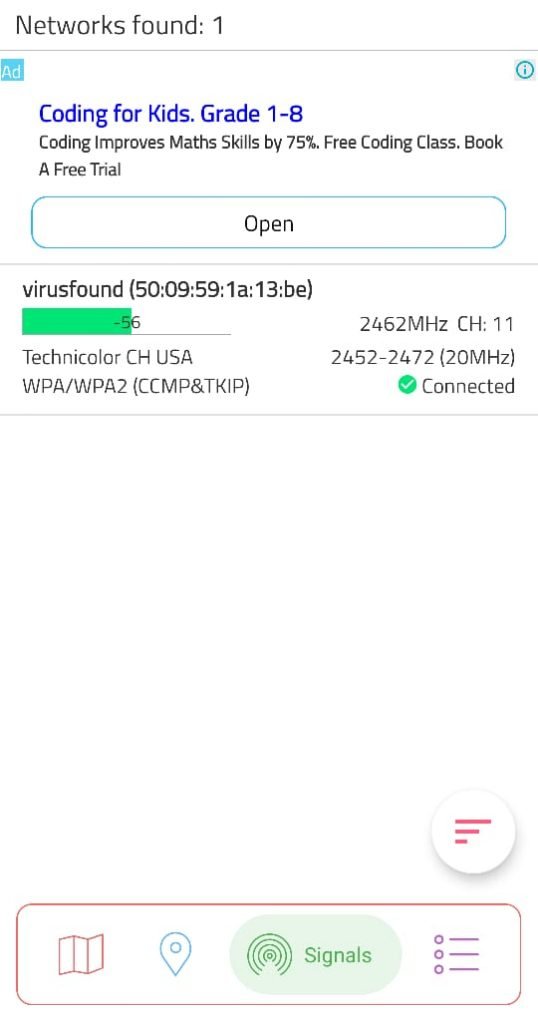 WIFI Warden application is used to find out the essential information and default PIN. Using this application we can find out the Channel number, Channel bandwidth, SSID, BSSID security, WIFI network around us. This application can increase the security of our WIFI Network.
13. CR WIFI – Social App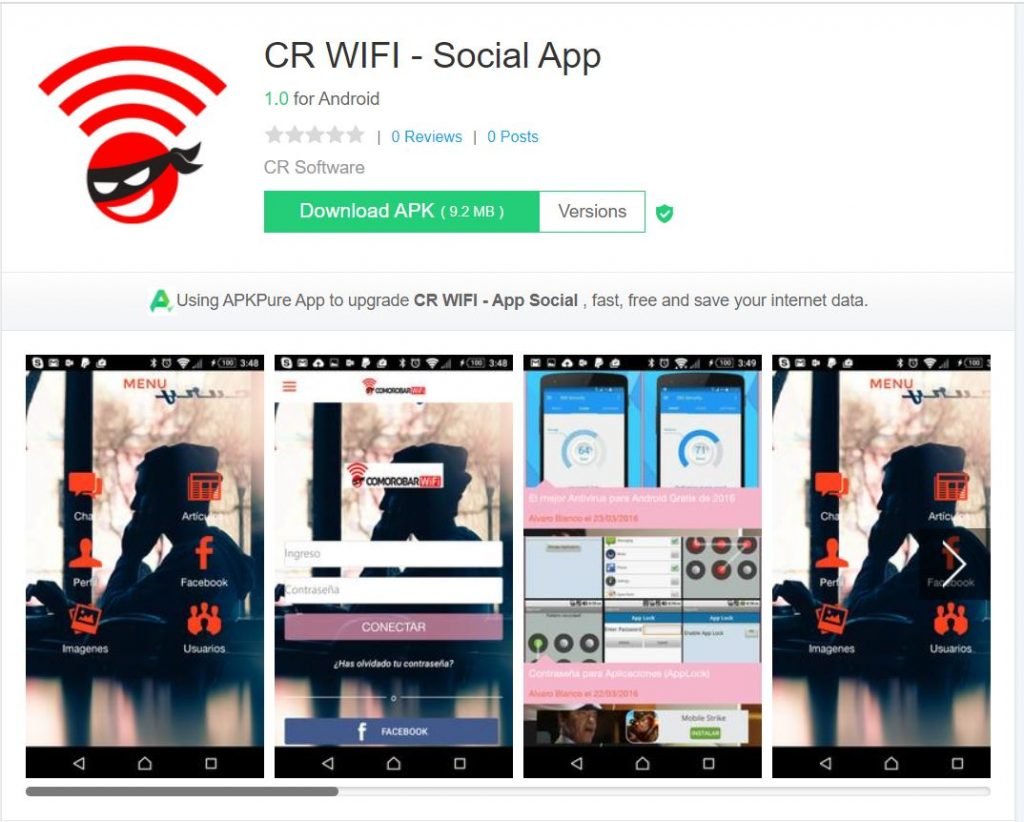 CR WIFI is not used for hacking. This application is like social media, where we can chat with different persons. To chat, firstly we have to register with our name and we can view the new blog in this application.
14. Router Keygen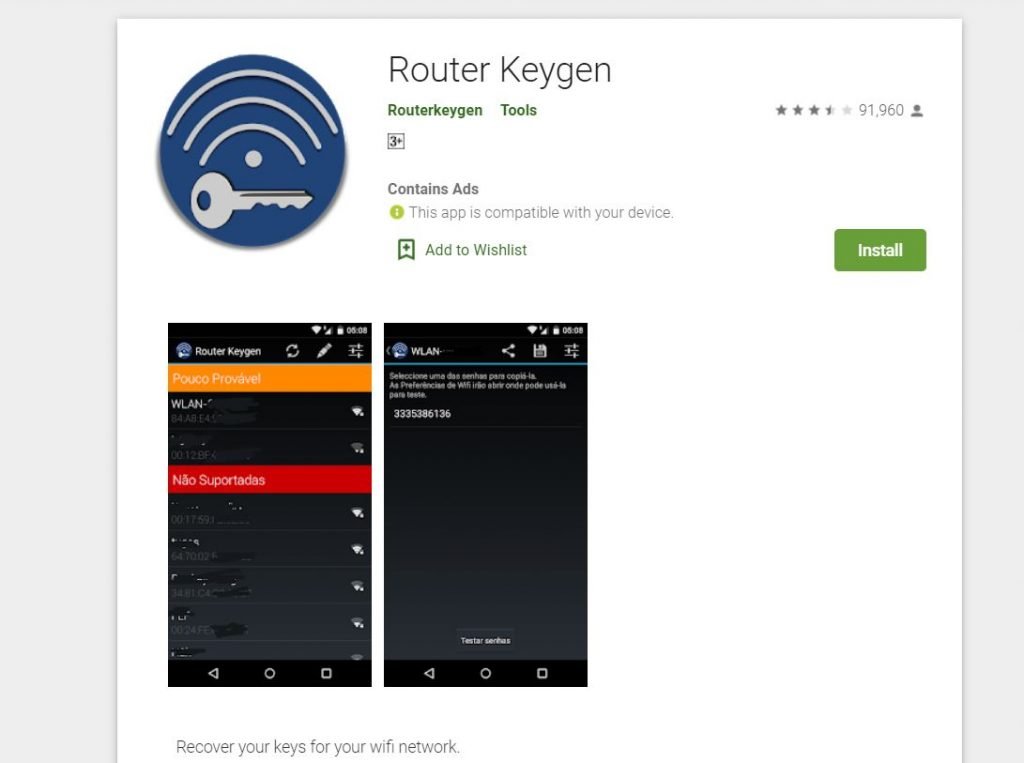 We can decrypt wifi key. For this, we have to scan the wifi networks around us. After that using this application we can decode the password with WEP and WPA. It also decrypt wifi password, if in case SSID and password are not modified/left default.
15. HHG5XX WEP Scanner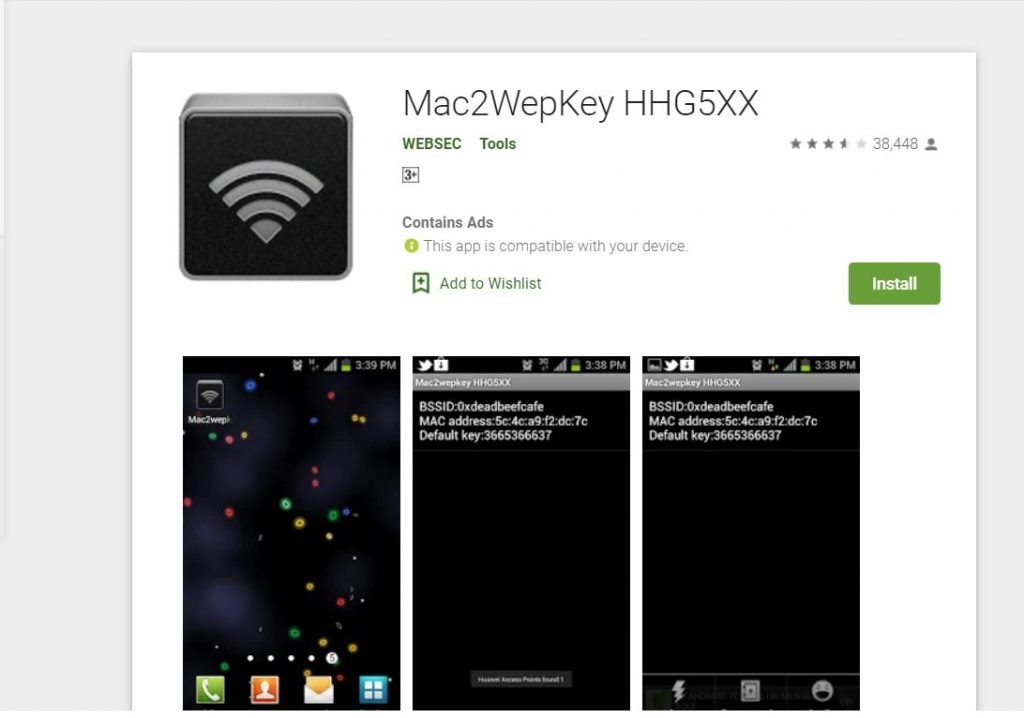 This application can decrypt all the wifi passwords of all Huawei brands by using this mac2wepkey algorithm and especially the HHG5XX model & its passive scanning. It will generate the key using the MAC address. This application is especially for Huawei. After hacking the wifi password the results will be stored in the SD card.
16. WIFIPASS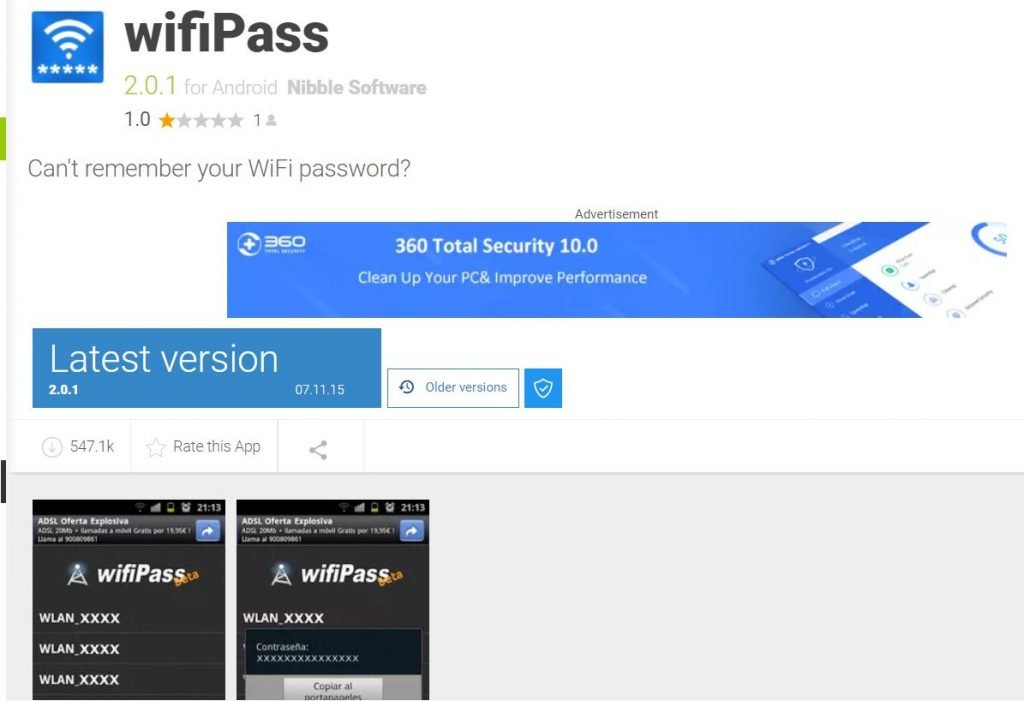 Wifipass is the best application to steal wifi, WiFi network as JAZZTEL_XXXX or WLAN_XXXX. If the SSID is in the database, it decrypts the wifi password immediately, and if wifi default the password has not changed. This application is very past in scanning and decrypting the network key with few minutes.
17. Turbo WIFI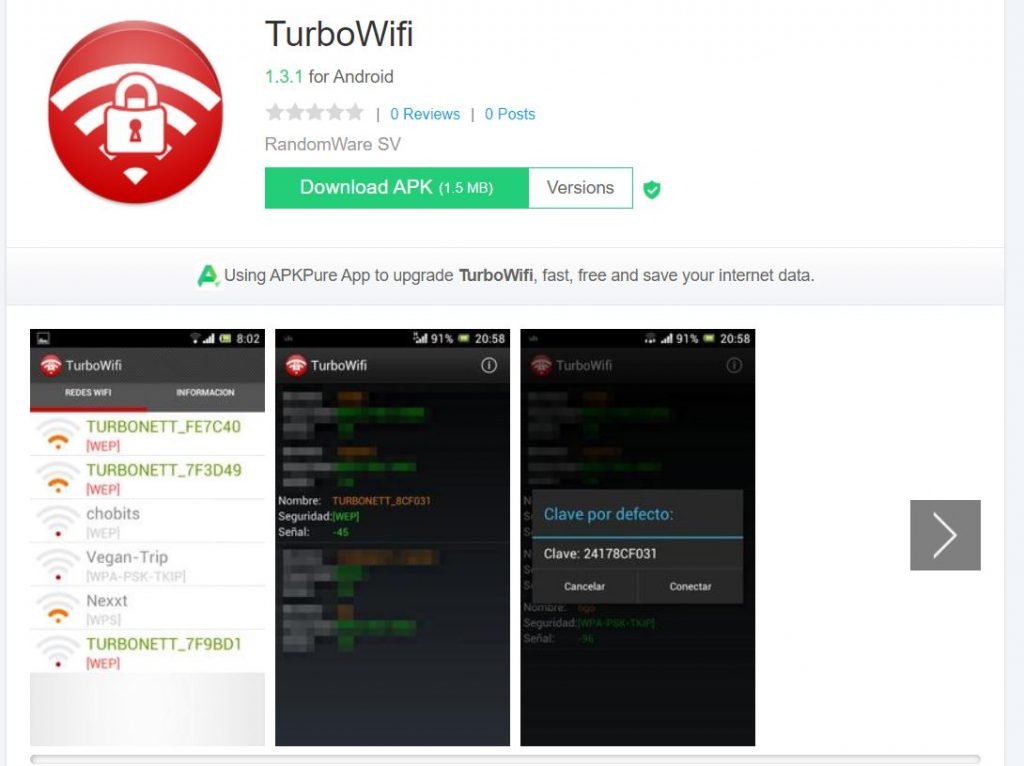 Turbo wifi is another password recovery or it can decrypt the wifi key. This application takes vulnerability as an advantage and if our router has a TURBONET_XXXXXX SSID and WEP key this application makes complete vulnerable.
18. Network Mapper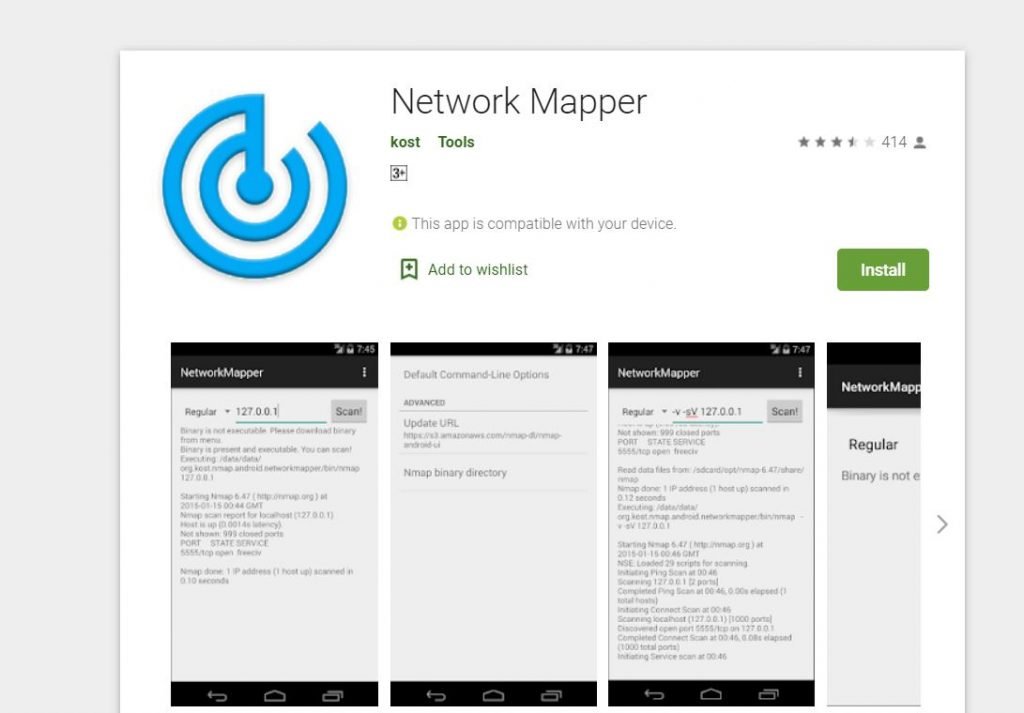 Network mapper is another best tool to explore wifi network and also useful for wifi hacking for any android mobiles. Experts of International Institute of Cyber Security says that this application shows us the weakest wifi network around us and tells us a vulnerable network. The network mapper application is compatible with all android devices. This application displays all the open and closed ports in the network and it can analyze bandwidth usage information and wifi hotspots.
19. RouterPWN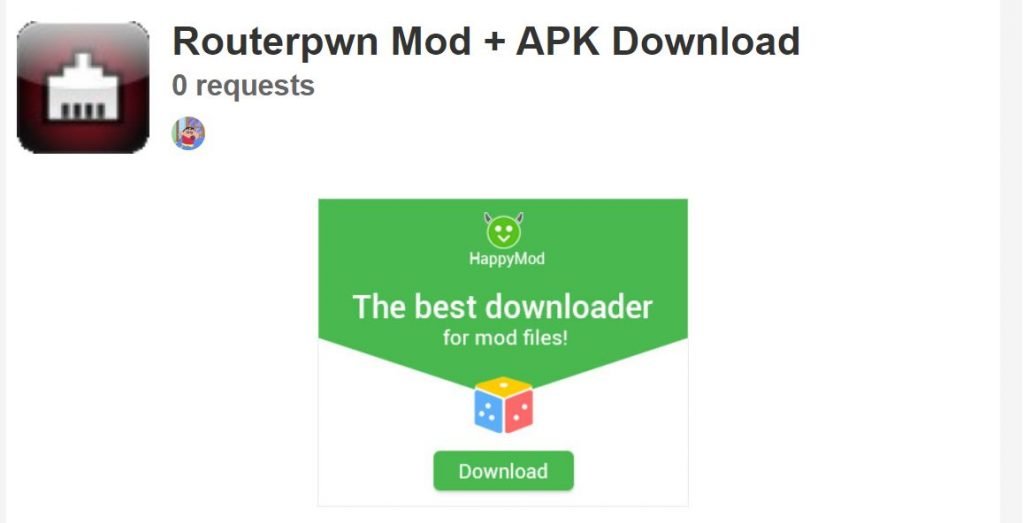 RouterPwn is one of the programs to steal the password. We can use this application for security auditing and can perform the local test without connecting to the internet.
20. Network Spoofer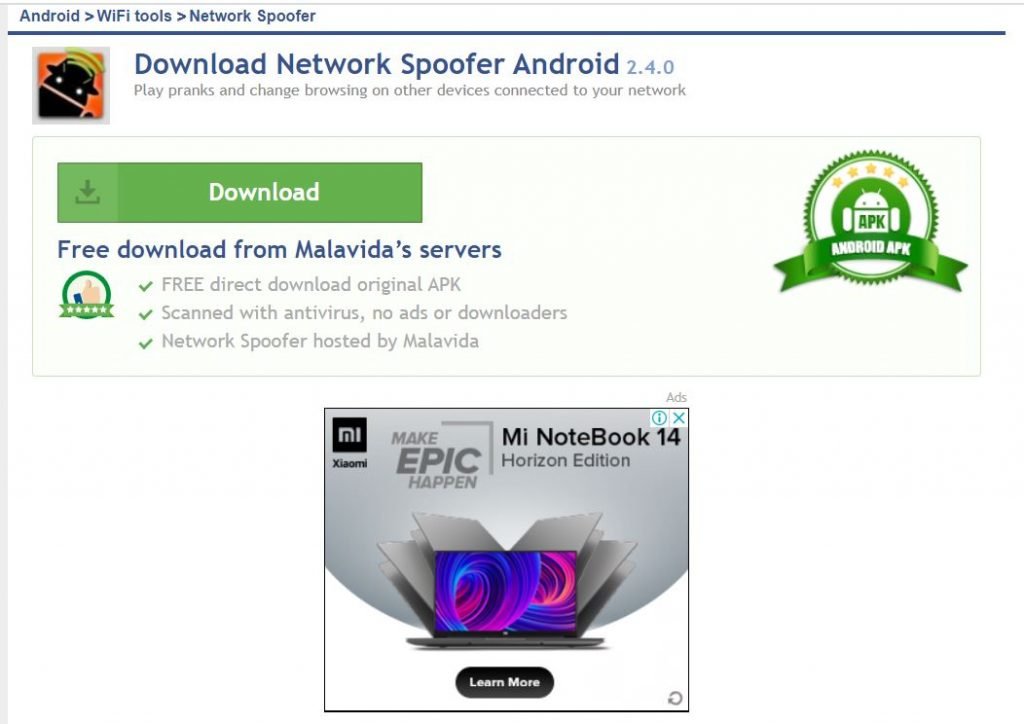 Network spoof is used to play with different stuff on other devices, which are connected to the same LAN/wireless network. We can also call this application as playing prank tool. Using this application we can change all the images on the web page, which we visit, change internet search results, redirect website traffic to another phone, play any youtube video, and change the text. To perform all these pranks we have root our device.
21. WIFI Master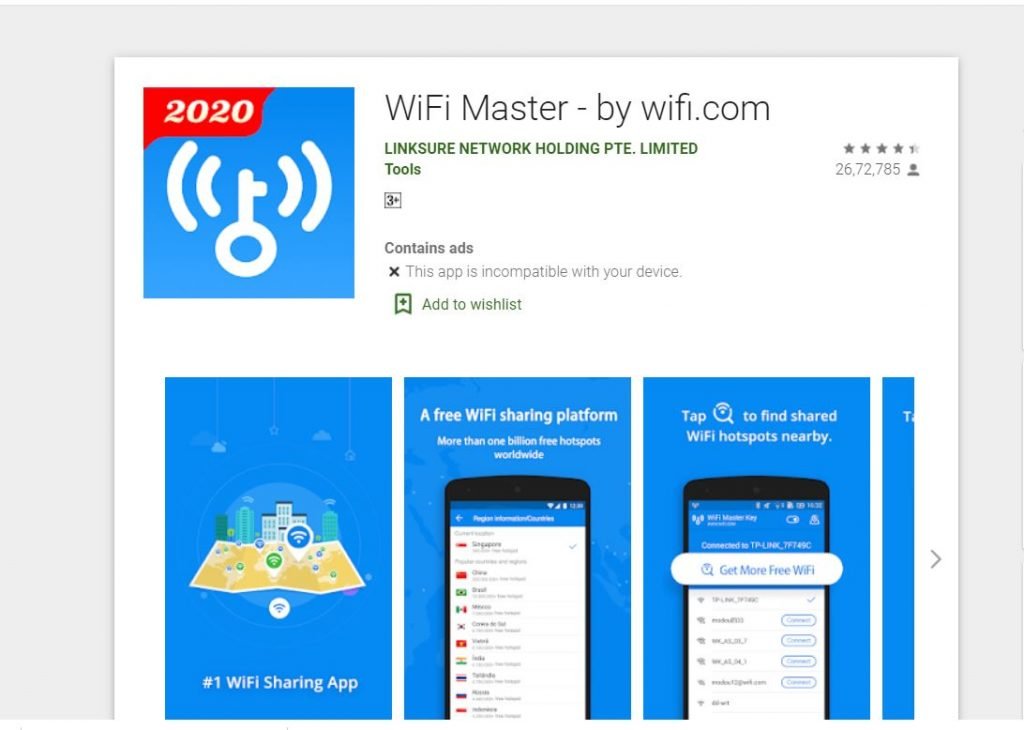 WiFi Master is one of the best applications for wifi hacking. When we open this application, it starts scanning the network around us and it also finds out the vulnerable network devices. This application is available in different counties and in different languages
22. WIFI Password Recovery Pro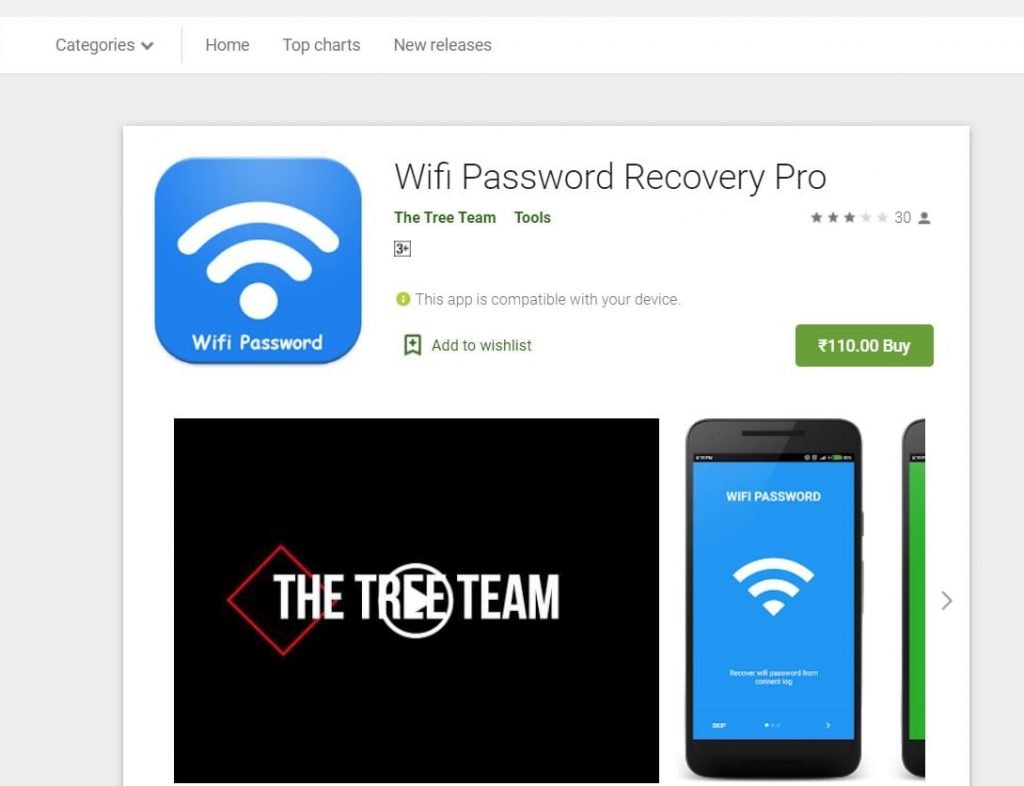 Wifi password recovery pro is the best application to recover the passwords of any wifi network. This can retrieve all the passwords which are previously connected or we also find essential information of the previously connected network. This application shows wifi networks in a chat and it has an offline search capability.
23. Zanti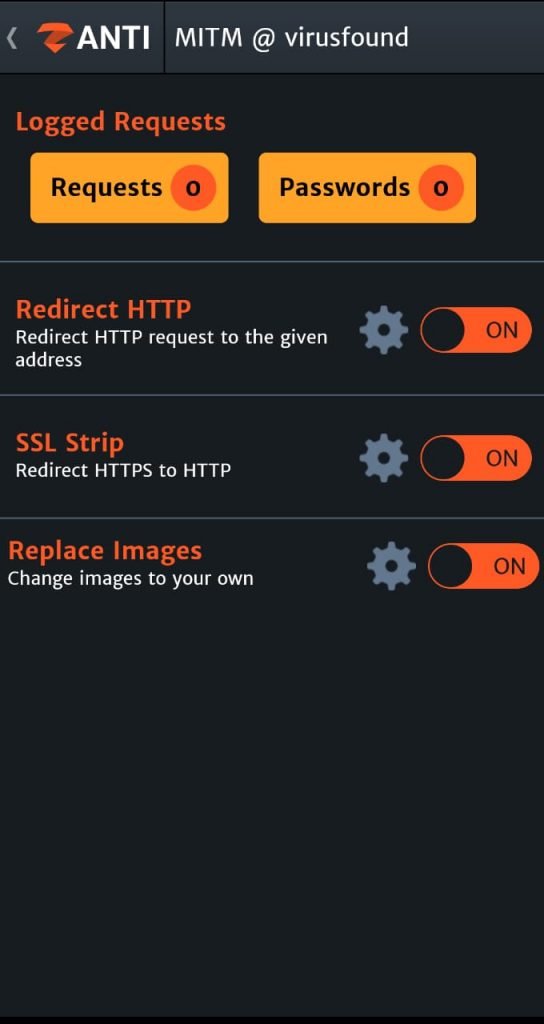 Zanti is a wifi network hacking toolkit for all android mobile. Using this application we can find out vulnerabilities in our network and easy/simple to use this application. In this option we have 3 different options Redirect HTTP, SSL Strip, and, Replace Images. We have to turn on to perform these options and we have complete information about the MITM option.
24. DSploit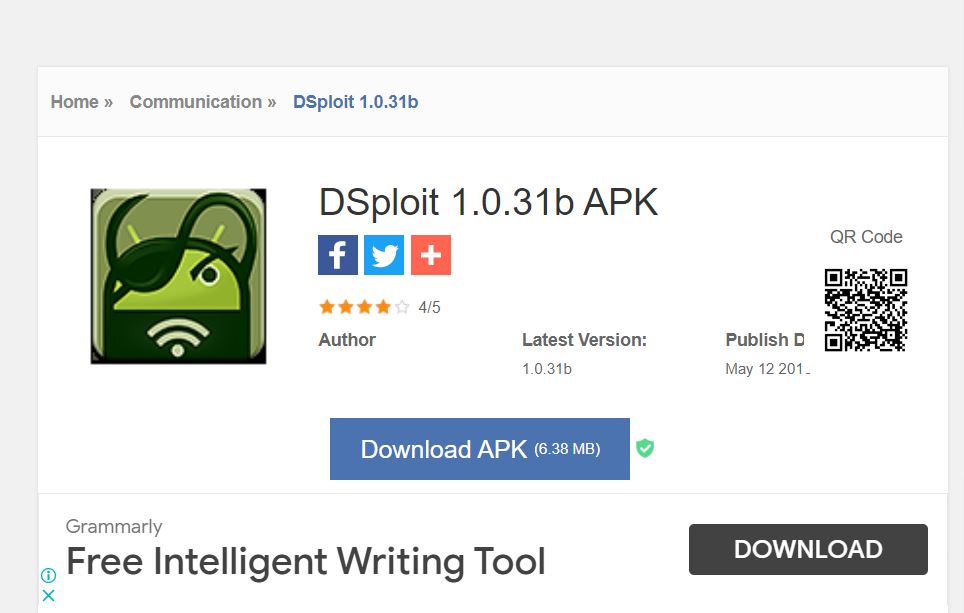 Dsploit is an application that will use to audit the complete wifi network and display all the devices which are connected to LAN and this application captures all the network traffic. It also finds out the vulnerabilities by scanning the ports and we can list out the weak network devices and even we can steal the passwords of Facebook, Twitter, Instagram, or other services. DSploit application can run only on rooted devices.
25. Reaver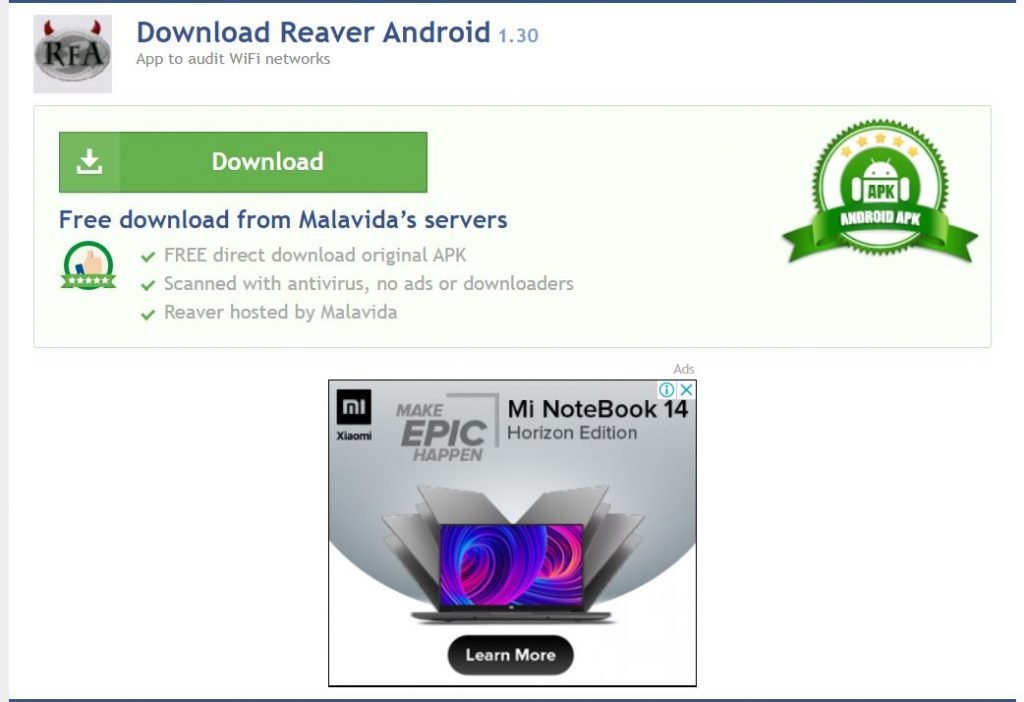 The Reaver is a user interface application, this application scan all the router automatically which are nearby and it also supports monitoring WPS enable and disable mode. If the WPA is cracker it allows us to connect to that network. It also supports advanced configuration options. That means beginner and export users can use this application to take advantage of these features.
26. WeeNet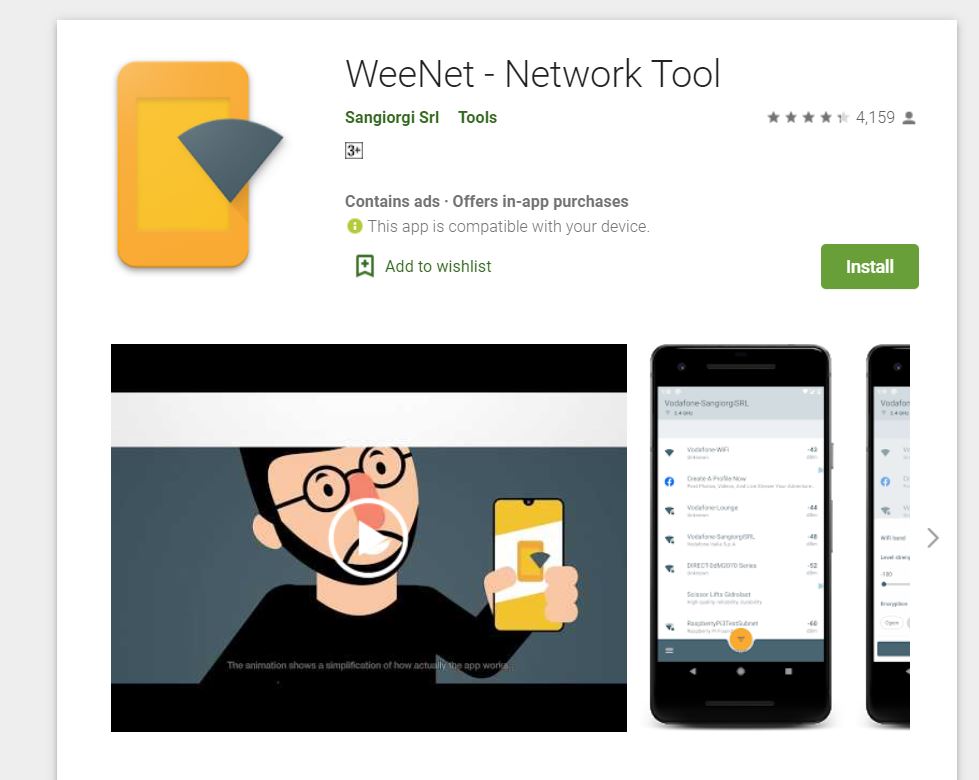 WeeNet is the best application for wifi auditing, using this application it will list out the network information, a number of devices, and type of devices. Using this application we can ping to list out all the open TCP and UDP ports in the network or we can manually enter the IP address or domain to know the information like traceroute, port numbers, whois, and DNS. WeeNet application has network diagnosis, in this will come to know the internet speed and quality of the signal and it also wifi router actual location and signal strength.
27. Netcut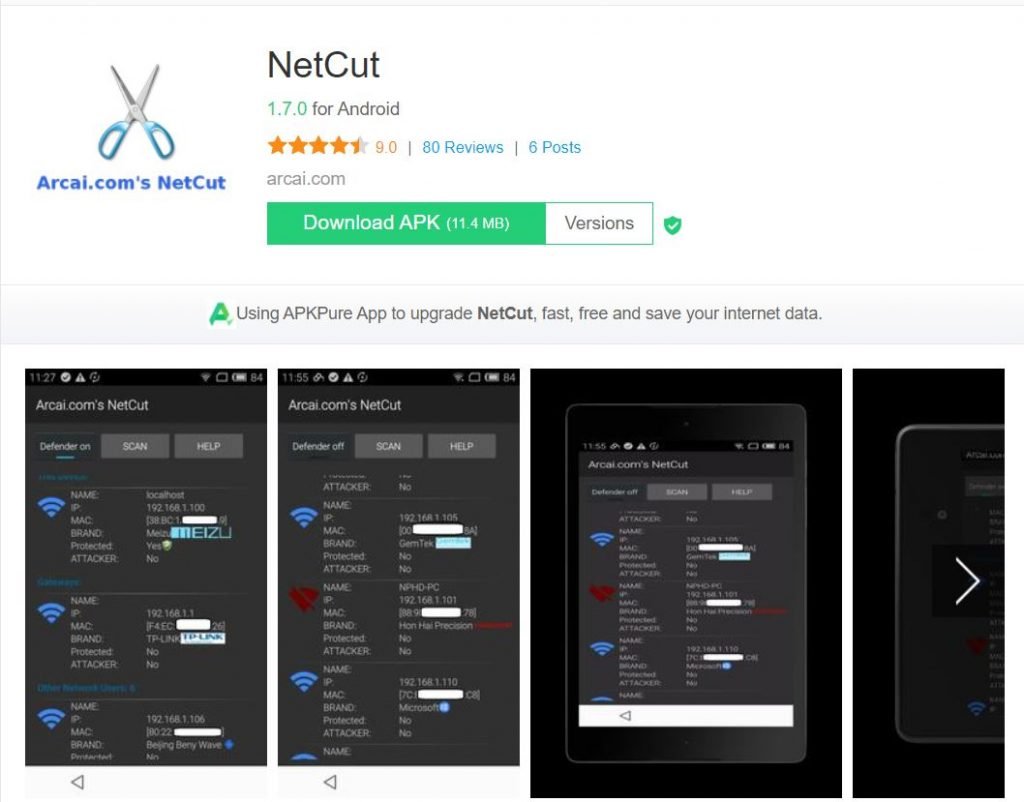 Netcut application can detect all the users in the wifi network, this application is very important for password security. This is the best application to secure our network.
28 Wifiaudit – Iphones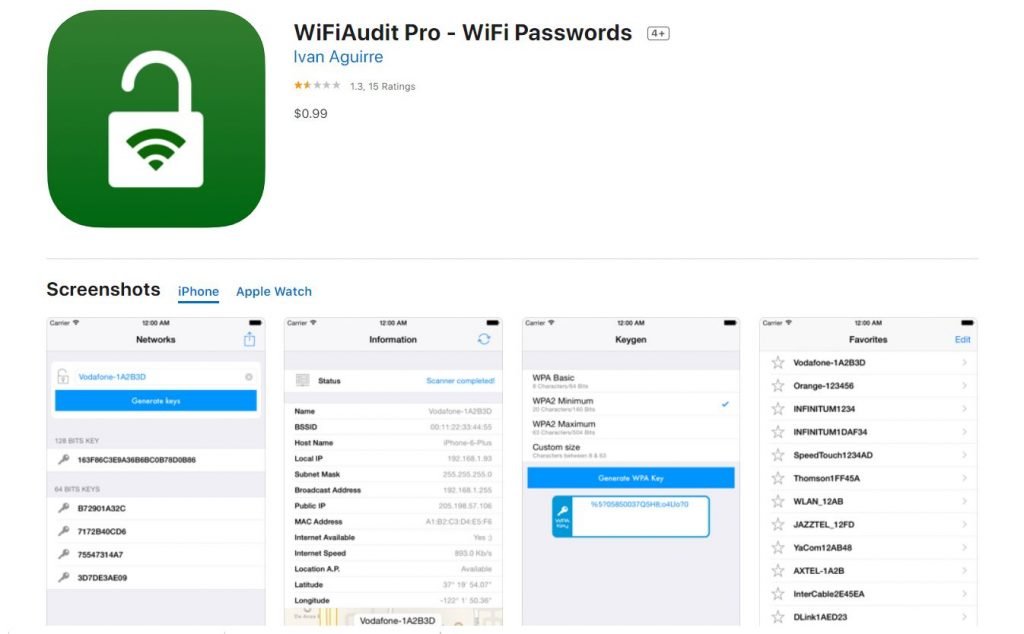 Wifi Audit is used to crack the wifi network password of all iPhone and it's the best application to hack the internet keys of a wifi network. This application takes very little time to crack the password. WiFiAudit application displays all the network information like BSSID, IP/MAC address, Location, latitude, and Longitude of the devices.
29. Wifi Key View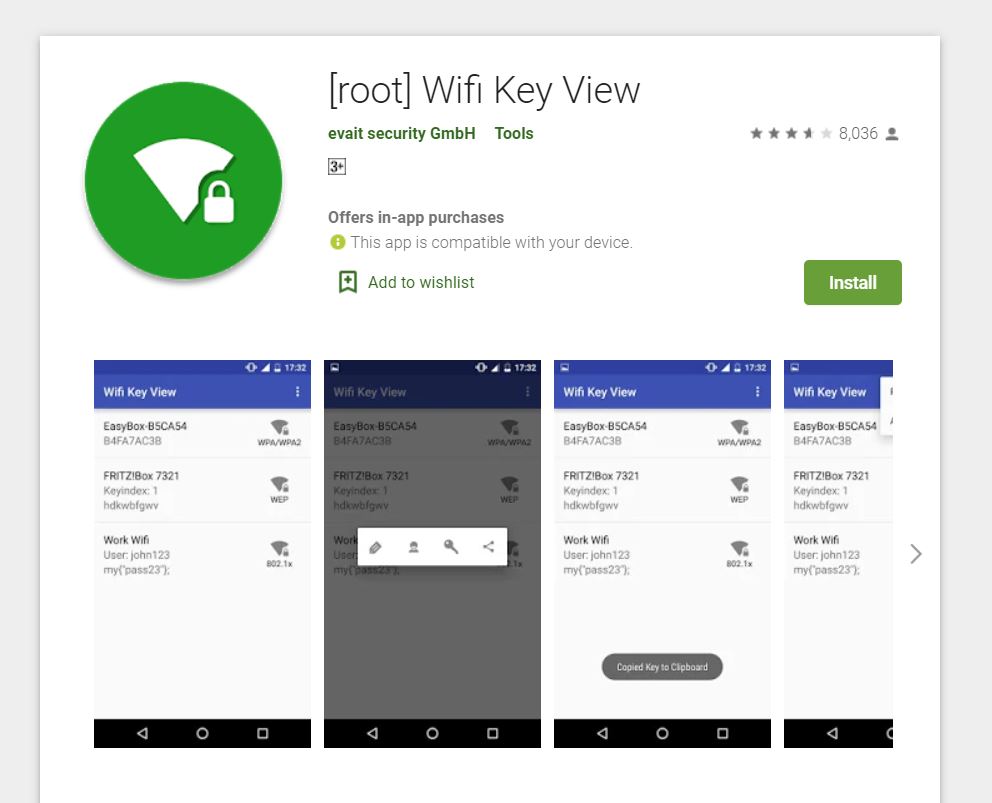 Wifi key view is the best application to crack the wifi network password. We can use this in all android mobiles. This application displays all the network information and it can also crack the passwords around us for this, we have to root our device. It has a modern user interface and also supports different wireless profiles. This can list out all android connections around us.
30. Show Wifi Password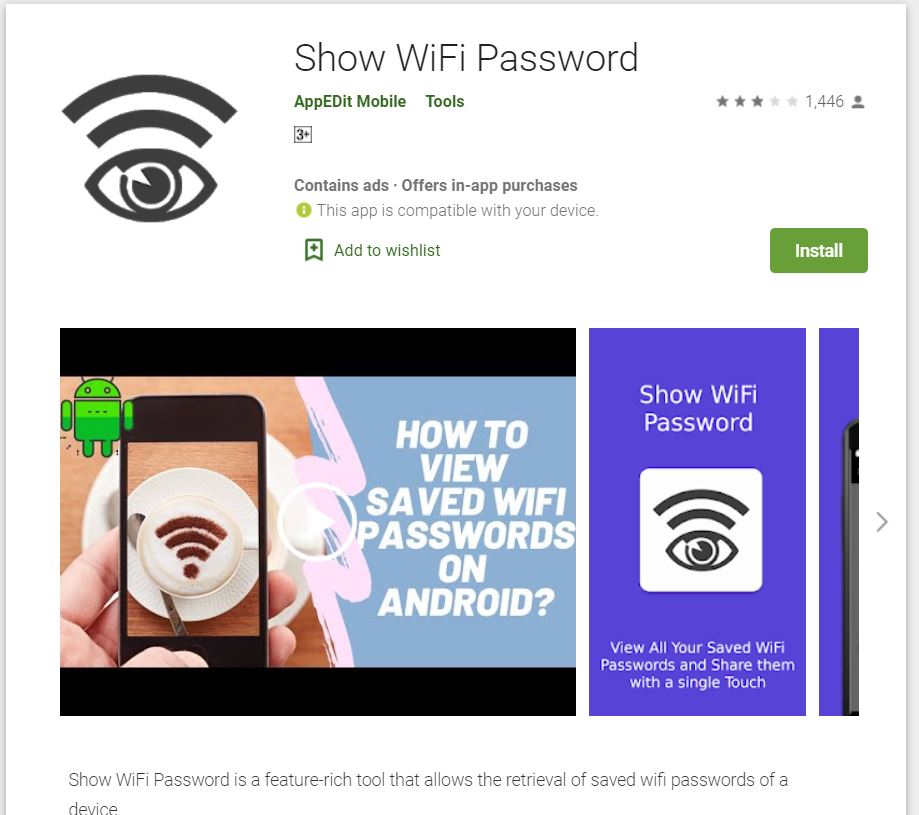 This application shows all the wifi network information in one click like SSID, Encryption, and distance. The main aim of this application is to collect all the wifi password. which we prefer to know and all these passwords are saved in our device. We can use this application in all android mobiles.
Conclusion
So we saw top 30 Android and IPhone Apps to crack nearby WiFi. All hacker while doing and scan change their mobile identity, which sometime make them anonymous.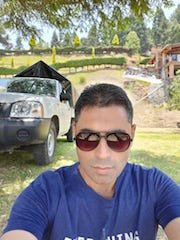 Cyber Security Specialist with 18+ years of industry experience . Worked on the projects with AT&T, Citrix, Google, Conexant, IPolicy Networks (Tech Mahindra) and HFCL. Constantly keeping world update on the happening in Cyber Security Area.