CheckPeople is one of the newest and most popular background check services on the market. It's taking full advantage of the boom in the background check industry that we're currently witnessing. These services are becoming more common and popular. Is this just another market player? What sets them apart from the others? Read our Checkpeople.com review to see how good their service is.
Getting Started
Getting started with the service is simple and easy – there's a search bar right at the top. When you type in a name and the system has multiple entries, you'll get a list of options. In other words, there is more than one person with that name in the database, and additional information is available about all of the people who came up. To get your background check report on the person, you will need to register with CheckPeople.
Most Popular Searches
Most people are very happy with CheckPeople's Deep Web searches. The Deep Web is like the world wide web beneath the layer that's universally accessible. More and more people are concealing their information from Google in an attempt to enjoy privacy – it's easy to understand why.
At the same time, it's often the case we need an accurate assessment of how trustworthy someone is or how open they've been with us. This is where Deep Web searches come in. They reveal information someone purposefully hid from Google and other publicly accessible search engines, such as Bing. A Deep Web search may pull up surprising and even objectionable information. These searches are very interesting, and the results are very reliable if you use CheckPeople to get them.
The Most-reviewed Screening Service
CheckPeople is one of the background check services with the biggest number of reviews. In addition, many (but not all) of its reviews are positive. The quality of support, information usefulness and accuracy are the main reasons why the service has many loyal customers.
CheckPeople offers a symbolically priced trial – it offers unlimited use over five days for one dollar. After that, you're upgraded to a paid membership. You need to cancel the trial if you don't want to become a paying user.
We were surprised to find CheckPeople wasn't top-rated on the Better Business Bureau. Most of the concerns expressed there were associated with pricing. Since very few users have disputed the accuracy and quality of results, "very good" would be our bottom line.
Disadvantages
Honestly, it's a bit of a hassle to cancel the free trial, but it's a small price to pay for unlimited use of the site's excellent services. There is a number to call to cancel the trial. You will need to wait for some time before you get in touch with an employee.
Most searches deliver near-instant results, with the initial one being an exception. In addition, there's the occasional bug to reckon with, where searches stall and people need to start over. However, our review determined this happens very, very rarely and may have something to do with the users' internet connection.
Bottom Line
Users overwhelmingly testify to the fact that it's worth living with small disadvantages in the name of highly accurate and affordable searches. CheckPeople charges a flat fee of $44.85 per month after the free trial is over. There are three other payment plans to choose from.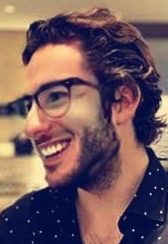 Information security specialist, currently working as risk infrastructure specialist & investigator.
15 years of experience in risk and control process, security audit support, business continuity design and support, workgroup management and information security standards.