No one wants to experience identity theft. But if it happens to you, you need to be prepared and know the right steps to take to gain full recovery of your identity. Read on to find out more.
How to Prevent Identity Theft
While there are several steps you can take for a full recovery after your identity has been stolen, you should take active steps to ensure your identity is not stolen in the first place. Seeing as your data is made up of hundreds of digital pieces you share daily, cybercriminals are able to use ingenious ways to steal that data. But by using the most powerful and comprehensive identity theft protection solutions available, you can have peace of mind that your personal data is always protected from hackers. For instance, the IBM Watson® Artificial Intelligence tool from Identity Guard is highly intelligent and continually scans and scrubs your data to ensure you have constant protection. 
Another option for staying in control of your data and lessening the likelihood of identity theft is to become familiar with hacking and security yourself by signing up for a course like the Complete Networking Fundamentals Course or the Complete Cyber Security Course, which are available from Udemy. However, if you have not had the time to protect your data from being stolen and it is already too late, you should take the following steps to ensure a full recovery.
Step 1: Contact the Fraud Departments for Your Affected Accounts
Once it is clear that your identity has been stolen, it is crucial you report the fraudulent activity. Contact the fraud departments at your bank and credit company, and other organizations with which you have accounts, so they can tackle the issue accordingly. You should also report the identity theft to the police. Make sure you make all reports within a day of discovering the identity theft to ensure action can be taken swiftly.
Step 2: Place a Fraud Alert on Your Credit Report
Identity theft can negatively impact your credit score, so you should contact one of the main credit reporting agencies to request a fraud alert. The alert will then be put onto each of the three major credit reporting agencies for free. The alert will be automatically kept on your report for one year, but you can request another after that year is up. By having an alert, it makes it difficult for fraudsters to open accounts in your name.
Step 3: Check Your Records and Statements
To get to the bottom of the identity theft, it is vital you know everything about your financial activity for the relevant time period. Make sure you check your statement, financial records, and credit report in depth. If you are missing some records and statements for that period, ensure that you request them. Try to cover statements and records for everything, including banks, loan companies, e-wallets, online stores, and credit cards.
Step 4: Get Advice from Professionals
Once you have gathered as much supporting data as possible, contact a lawyer who has experience in the issue of identity theft. A lawyer will be able to act on your behalf and deal with your bank and other organizations looking into the fraud. By getting an expert third-party involved, it will help to ease your burden and you will know everything that can be done is being done to gain full recovery of your identity. You can also receive free help from the Identity Theft Resource Center and the Federal Trade Commission.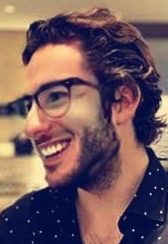 Information security specialist, currently working as risk infrastructure specialist & investigator.
15 years of experience in risk and control process, security audit support, business continuity design and support, workgroup management and information security standards.