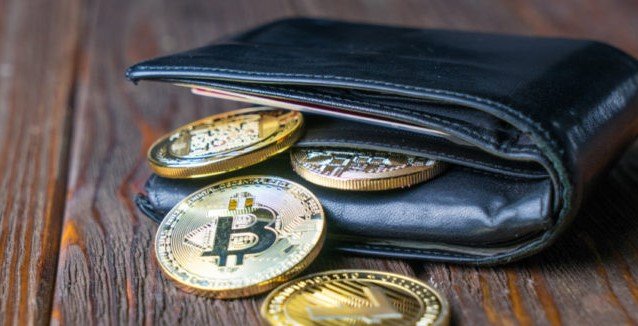 If you are new to the cryptocurrency world, it can be confusing to figure out how to purchase digital assets. To assist you, we have compiled these five simple steps to help you understand how to buy cryptocurrencies.
Select a Broker or Crypto Exchange
If you want to buy and sell cryptocurrencies, the first step is to choose a platform – a cryptocurrency broker or a crypto exchange.
A crypto exchange is a website or app that allows people to buy, trade, and sell digital currencies. When it comes to the buying and selling of Bitcoin or altcoins, every exchange has its guidelines. Usually, you can exchange a cryptocurrency for another, swap FIAT cash for crypto (like the US Dollar), or vice-versa at the selected crypto exchange.
Your ideal crypto exchange depends on your requirements, but beginners should look for platforms with a simple web and mobile interface, learning materials, and 24/7 customer assistance. If you look for the best app to buy crypto, consider Changelly. You can access it from laptop and mobile, chat with a support team, easily build your portfolio from 150+ cryptos, and enjoy affordable fees.
Register Your Account
You can sign up to register an account while deciding on a cryptocurrency broker or exchange. You may have to validate your identity, depending on the platform and the amount to be purchased. This is a vital step towards fraud prevention.
Make a Deposit
To purchase cryptocurrency, you must first ensure that you have enough funds. Therefore, you need to make a deposit first. You can do this by linking to your bank account, approving a wire transfer, or even using a debit/credit card payment.
Fees are another matter to look into before depositing. In addition to trading fees, the company can charge deposit/withdrawal transaction fees. These fees vary at every crypto exchange, so before you begin, pay special attention to the additional expenditures. The majority of exchanges charge extra for credit/debit card deposits. For example, Changelly has no hidden costs and charges only 0.25% as a fixed fee.
Place Your Order
Once you have funds in your account, you're ready to place your first buy order. There are hundreds of cryptocurrencies like Bitcoin and Ethereum to choose from. You need to input their ticker symbol; for example, Bitcoin's symbol is BTC and select how many coins you wish to buy. You can then click on the buy button on the crypto exchanges' website and finalize the order.
Choose Where to Store Crypto
Theft and hacking of cryptocurrency is a real issue. This is why it is so essential for your cryptocurrency to have a secure storage place.
You have several alternatives to keep cryptocurrency:
Exchange – Once you buy cryptocurrencies, it is usually stored in a cryptocurrency wallet connected to the exchange. You can transfer this to a different hot or cold wallet if you wish to move it to a safer spot.
Hot wallets – They are online-specified crypto wallets that run on Internet-based devices like tablets, PCs, or smartphones. While hot wallets are convenient, the risk of stealing is increased since they are connected to the Internet.
Cold wallets – Cold crypto wallets aren't Internet-connected, making them your safest cryptocurrency storage alternative. External devices, such as a USB drive or a hard drive, are used to store data.
There are many alternatives when it comes to purchasing cryptocurrencies. But choosing the right platform to purchase from is vital. Therefore, the first step is conducting adequate research to select the best app to buy crypto.

Working as a cyber security solutions architect, Alisa focuses on application and network security. Before joining us she held a cyber security researcher positions within a variety of cyber security start-ups. She also experience in different industry domains like finance, healthcare and consumer products.