A Netherland university that became the target of a massive ransomware attack has received back its ransom money that it paid to hackers. They got double the money back. University spokesperson said "This money will not go to a general fund, but into a fund to help financially strapped students.
The southern Maastricht University in 2019 was hit by a big ransomware attack, a type of malware from cryptovirology that threatens to publish the victim's personal data or perpetually block access to it unless a ransom is paid. While some simple ransomware may lock the system without damaging any files, more advanced malware uses a technique called cryptoviral extortion.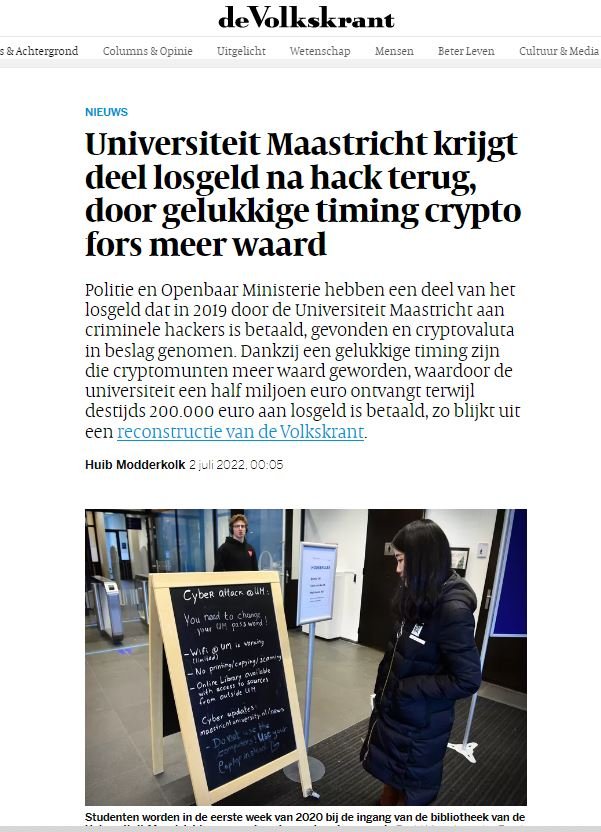 "Hackers had encrypted hundreds of Windows servers and backup systems, preventing 25,000 students and employees from taking classes and working," the daily De Volkskrant said.
The hackers demanded ransom of $208,000 in bitcoins. After a week the university paid the ransom to hackers as personal data was in danger of being lost and students were unable to take an exam or work on their theses.
Netherland cyber police traced part of the ransom paid to an account belonging to a money launderer in Ukraine. Later on worked with Interpol to seize this man's account, which contained a number of different crypto currencies including part of the ransom money paid by the university. Now after years the police contacted the university to give their bitcoins back but now the value had increased from 40,000 euros to half-a-million euros. Maastricht University will now get the $521,000 back. Interpol and the Netherland cyber police are still working together to bring down the responsible hacker group.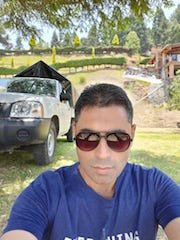 Cyber Security Specialist with 18+ years of industry experience . Worked on the projects with AT&T, Citrix, Google, Conexant, IPolicy Networks (Tech Mahindra) and HFCL. Constantly keeping world update on the happening in Cyber Security Area.