VMware has patched two security flaws in VMware Workspace ONE Access and Identity Manager as of today:
Authenticated Remote Code Execution Vulnerability in VMware Workspace ONE Access and Identity Manager, tracked under the CVE identifier 2022-31700 and assigned a CVSS score of 7.2
Broken Authentication Vulnerability in VMware Workspace ONE Access and Identity Manager, tracked by the CVE ID CVE-2022-31701 and assigned a CVSS score of 5.3.
With the release of ESXi80a-20842819, ESXi70U3si-20841705, Workstation 16.2.5, and Fusion 12.2.5, VMware has addressed the bug. Customers are strongly encouraged to implement the fixes as quickly as they can.
The security flaw, which has been assigned the tracking number CVE-2022-31705 and received a CVSS score of 9.3, is present in the USB 2.0 controller (EHCI) function of Workstation, Fusion, and ESXi. It is possible for an adversary to exploit this vulnerability in order to run arbitrary code on the system. The credit for disclosing the vulnerability goes to the people that organized GeekPwn 2022 as well as the security researcher Yuhao Jiang.
This vulnerability could be exploited by a malicious actor on a virtual machine who possesses local administrative privileges in order to run code on the host computer in the context of the virtual machine's VMX process. On ESXi, the exploit is confined to the VMX sandbox; however, on Workstation and Fusion, this could result in code execution on the machine where Workstation or Fusion is installed. This is not the case with ESXi.
ESXi versions 7.0 and 8.0, as well as Fusion 12.x and Workstation 16.x, are vulnerable to the CVE-2022-31705 vulnerability. Additionally affected are versions 4.x and 3.x of VMware Cloud Foundation (ESXi).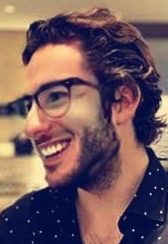 Information security specialist, currently working as risk infrastructure specialist & investigator.
15 years of experience in risk and control process, security audit support, business continuity design and support, workgroup management and information security standards.