The private information of firefighters is likely to be among the material that was leaked into the dark web by the hackers who broke into the information technology system of Fire Rescue Victoria.
It is thought that the cybercriminals who targeted the information technology system of the emergency rescue service around the end of the previous year gained access to the personal information of staff members.
Contractors who worked with the agency are also at danger, as are other emergency service professionals from allied organizations such as the Metropolitan Fire and Emergency Services Board, as well as job candidates and secondees.
This month, the agency gave its employees the assurance that the data had not been shared online; but, on Wednesday, the agency revealed that the material had been placed on the dark web.
According to Fire Rescue Victoria, "analyzing the material that has been posted on the dark web is a hard undertaking, and we have cyber security professionals aiding with this investigation."
We will give further information as soon as we determine what information may have been made public.
Those whose information was compromised have been asked to take measures to secure it, and Fire Rescue Victoria has announced that it would give help for identity monitoring via IDCARE and support for credit monitoring through Equifax
Additionally, the agency will make an effort to get in touch with individuals whose information was compromised.
The agency has issued the following statement: "We strongly advise the media and anybody else to desist from accessing sensitive or personal FRV data from the dark web and to refrain from personally contacting any of our personnel."
"During the whole of this situation, the community's safety has not been jeopardized, and FRV has continued to dispatch workers and fire engines via the use of mobile phones, pagers, and radios.
In the event of a life-threatening situation, members of the community should always dial 000.
A notification about the data breach has been sent to the Office of the Australian Information Commissioner.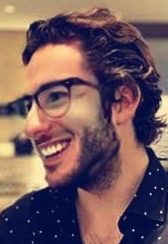 Information security specialist, currently working as risk infrastructure specialist & investigator.
15 years of experience in risk and control process, security audit support, business continuity design and support, workgroup management and information security standards.