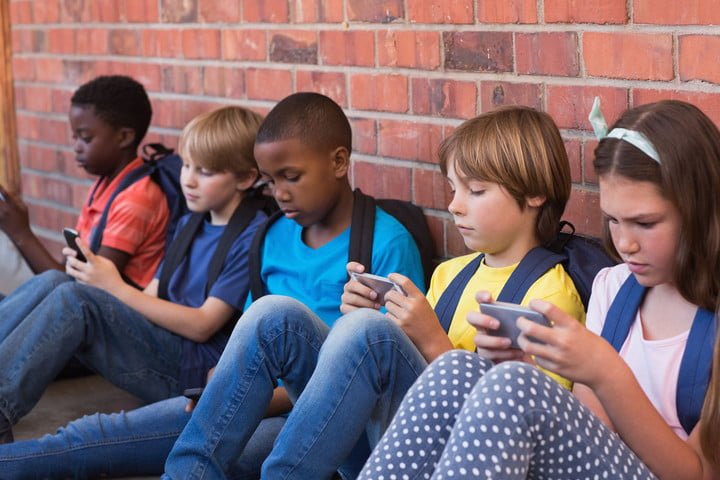 The law was passed on Monday and will apply to children between 3 and 15 years
Experts in enterprise network security report that starting from next month French students will no longer be able to use smartphones or tablets while they are in school.
The Smartphone Ban Act was originally part of President Emmanuel Macron's election campaign and was introduced for the first time to avoid greater addiction to smartphone use among young people in France.
From the start of the new school year in September, students will not be able to use their cell phone during school hours, even during breaks and lunch times. According to reports of enterprise network security experts, children will be able to bring their phone to school, but they must give it to a teacher and pick it up at the end of the day.
This has caused concern about logistics among those who are against the law since 90% of children in France have a smartphone. As students will not be allowed to take their phone with them, teachers wonder how feasible it will be to enforce this law.
This is not the first time that France has tried something like this. In 2010, a law that prevented students from using their smartphones during teaching hours was passed, but they could carry their phone in the bags while it was switched off.
Anyways, this new attempt extends the measure and will completely prohibit students from retaining their mobile devices during school hours and this even applies during meals and recesses.
There has been concern about the amount of time children spend on their phones all over the world, but France is one of the first countries to take such a strong action against the use of smartphones among young people.
There is concern that smartphones will help screen addiction, sleep interruption, and cyber bullying. This law has been passed in response to those concerns. However, the ability of teachers and students to formally comply with this new law remains to be seen.

Working as a cyber security solutions architect, Alisa focuses on application and network security. Before joining us she held a cyber security researcher positions within a variety of cyber security start-ups. She also experience in different industry domains like finance, healthcare and consumer products.