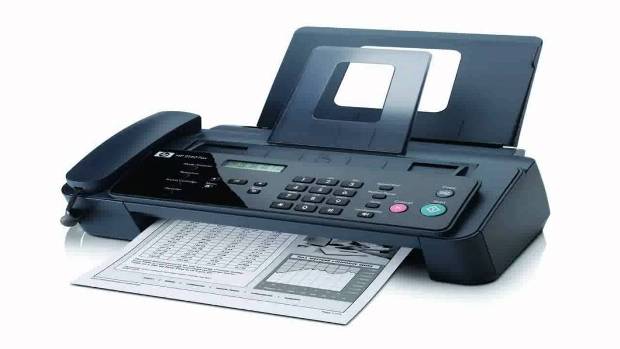 You may want to think twice before providing an enterprise fax number to a stranger
Many companies still provide their fax number in the contact information section on their websites. After all, it is considered completely harmless to share the fax number alongside other data, such as email addresses or phone numbers of a company. However, cyber security organization experts have found that the fax machines are also exploitable by hackers.
According to a research by cyber security organization experts, named "Faxploit", if an attacker gets the fax number of an organization, it is possible to send a specially crafted image file to the targeted machine and anything can be encoded in that file, like malware, mining software, ransomware or spyware. The machine will decode the file and load that software into your device's memory. This way, attackers can easily get sensitive data or can alter the entire network the fax machine is connected to.
Researchers claim that certain vulnerabilities in communication protocols used by most fax machines around the world are responsible for the attacks, if vulnerabilities are exploited, an attacker can take control of any network, whether private or commercial use. Defective protocols are installed not only on widely used fax machines, but also on various multifunctional printer models.
The research shows that the vulnerabilities present in the protocols used by all the fax machines and the multifunctional printers allow the hackers to inject malware into a company's network in a very simple way. "Using only a telephone line, we were able to send a fax that could take full control of the printer, and then release our load within the network accessible to the device".
The exploit was tested on HP Officejet Pro 6830 fax printers. However, researchers say that this flaw can be exploited in any fax machine because the vulnerabilities are in their communication protocols. Online fax services such as fax2email are also vulnerable to similar types of attacks. It is worth noting that HP quickly fixed the vulnerability in the above mentioned model by launching a software patch, which is now available for download on the company's website.
Cyber security organization experts from the International Institute of Cyber Security consider that the rest of the manufacturers must address this vulnerability as soon as possible, modifying how modern network protocols deal with fax machines and multifunctional printers. They also stated that as of today, companies should remain alert and consider fax machines as a possible attack vector for hackers.

Working as a cyber security solutions architect, Alisa focuses on application and network security. Before joining us she held a cyber security researcher positions within a variety of cyber security start-ups. She also experience in different industry domains like finance, healthcare and consumer products.