We talk about zero day vulnerabilities in Windows, Win10 restart issues, Huawei without android but new OS, Android Tor browser & Google Gsuit password.

Below are the links of the cyber security news.
1.Hackers can take control of your PC due to new vulnerability in Windows 10
2.Microsoft Windows 10 Update with reboot failures
3.Huawei will no longer be able to use Android on their smartphones
4.The Tor browser has a new Android application in Alpha version
5.Google stored passwords of Gsuite business accounts without encryption
Please leave your questions and comments.
Subscribe to see more official content of the cyber security news channel: https://www.youtube.com/channel/UCkSS40hQHvq7_QvevJuME_g
Official website: https://www.securitynewspaper.com/
Follow us on our social networks.
Twitter: https://twitter.com/Webimprints
Facebook: https://www.facebook.com/webimprint/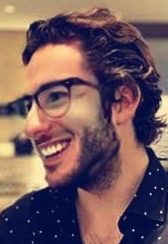 Information security specialist, currently working as risk infrastructure specialist & investigator.
15 years of experience in risk and control process, security audit support, business continuity design and support, workgroup management and information security standards.