Should you buy Bitcoin as it has reached it's maximum value and about the cybernetic war between the US and Iran that is beginning.

Below are the links of the cyber security news.

1. The cyber war between the United States and Iran has begun
2. Increase Bitcoin value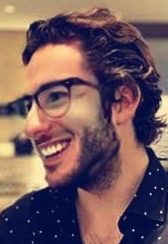 Information security specialist, currently working as risk infrastructure specialist & investigator.
15 years of experience in risk and control process, security audit support, business continuity design and support, workgroup management and information security standards.