Whenever you opens your email id, you can probably see lots of unknown email with unknown URLs. Everyone wants to open such URLs. But opening such URLs can cause damage to your computer. According to Ethical hacking expert of International Institute of Cyber Security, there are 70 percent chance that URL could contain malware. Such URLs contain automated scripts which can copy the cache & cookies of the web browser. Cache & cookies in basics are the web storage which stored content to enhance the user experience & performance of URLs. Cache contains web documents such as html pages, images to lower down the bandwidth usage. and cookies contains useful information of user session. We will show you some methods how to check if URLs are suspicious or not. Attacker can also use link shortener's like bitly & tinyURL.
Not every Anti-virus can protect you from the malicious URLs, antivirus bypass can be done easily. User have to check if the URL is malicious or not. You can find many URLs on Facebook posts, many users forward such URLs on Instant Messengers Applications. Malicious links could appear with funny videos, amazing discounts, shocking news. Such methods you can normally notice on the emails. You will see many unknown emails appears with shopping discounts, funny videos & many more.
For Checking the Malicious Links :-
Know The Actual URL :-
Slightly move you computer mouse towards the link but don't click on the link. You will notice link on the down left side of your browser. For example – below you can see the links on the left side bottom.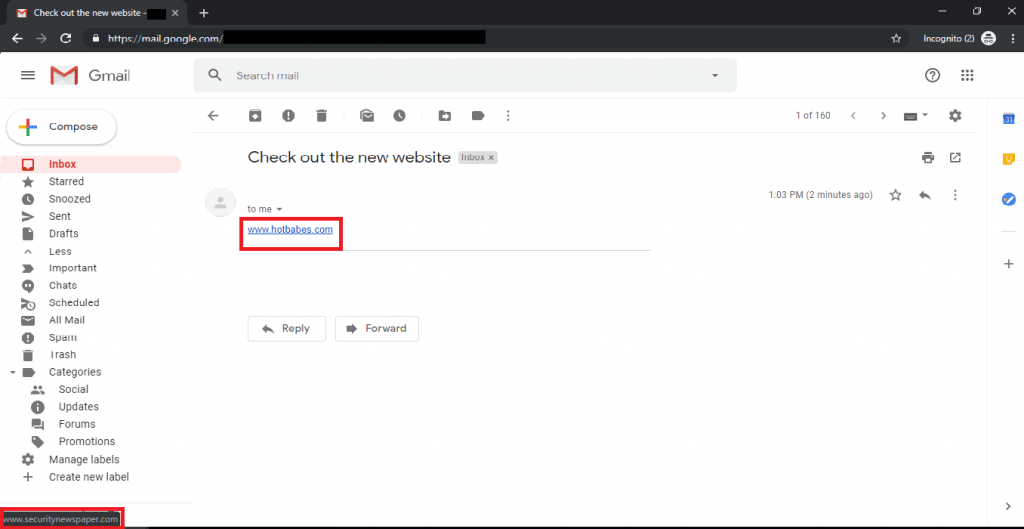 Above on the down left side, you can see the links. Many time in unknown mails names or some popular products names are connected with the URL. If you hover your computer mouse on the link. You will see the URL on the left hand side. That on which page you will land after clicking on the link.
Web Browser Extensions : –
Usually we do many things online on the basis of ratings. Even if you want to purchase any product or you want to visit any place. You will check the ratings. So why not for the websites. Suppose you have mistakenly open the malicious URL.
WOT (WEB OF TRUST) browsers tells you if the URL is malicious or not. There are three colors of this extension which shows if the URL is dangerous or not. Download the add on from : https://chrome.google.com/webstore/detail/wot-web-of-trust-website/bhmmomiinigofkjcapegjjndpbikblnp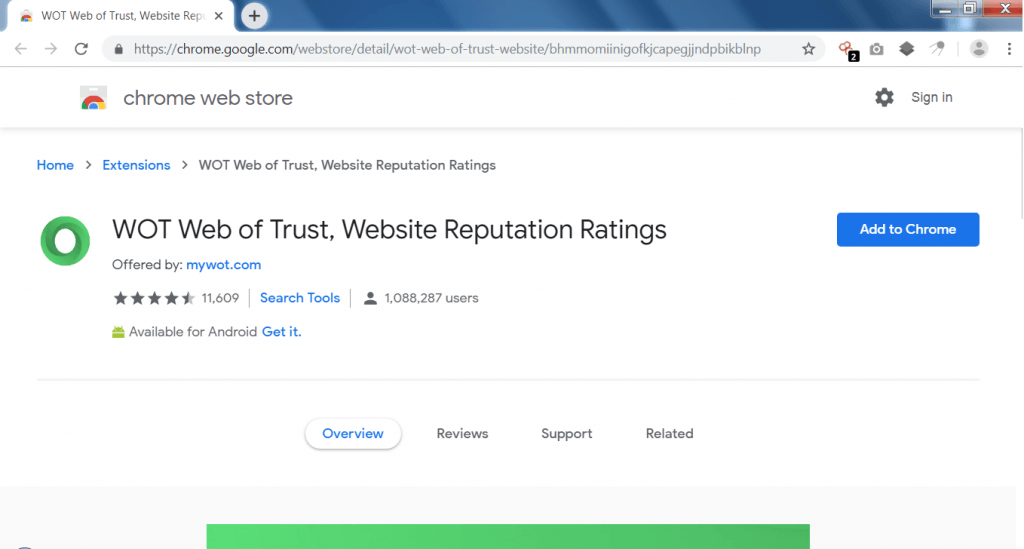 Above is the chrome addon which shows the rating of the website you visit.
Attacker Hides the Malicious URL :-
If you receive any email containing URL using link shortener. As per ethical hacking researcher of International Institute of Cyber Security, malware writers sometimes use URL shortener in malware code. You can use Link expander to check for the what exactly the URL is. For example we have received this email. Now we will expand the URL.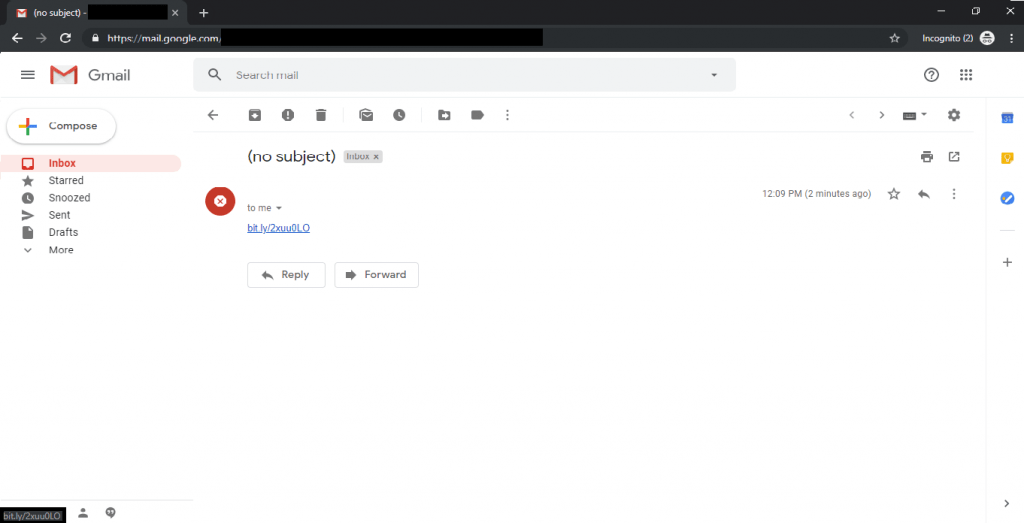 Go to : https://checkshorturl.com/expand.php
The above shortened link shows to the original link.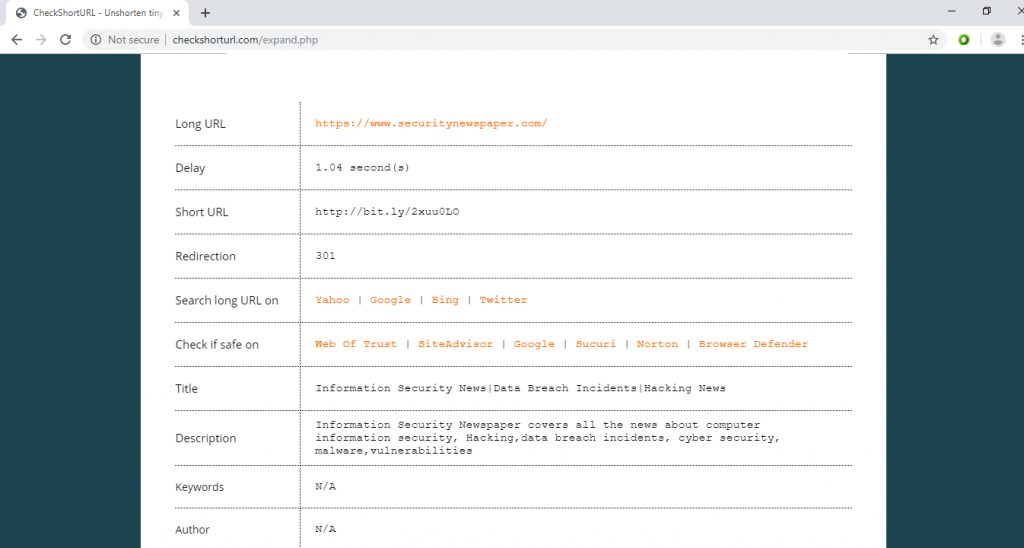 Above screenshot shows the original link. Now we will try out another addons.
TrafficLight :-
TrafficLight is the another addon used to check if URLs are malicious or not. It works with any windows compatible browser. Just like another addon, trafficlight will not block entire website. This addon will only block the malicious web page. TrafficLight is designed by BItDefender Cloud Services. Suppose user is searching any information online. We will show you simple search how TrafficLight addon works.
Below we have searched the keyword news. And First icon on every search green icon.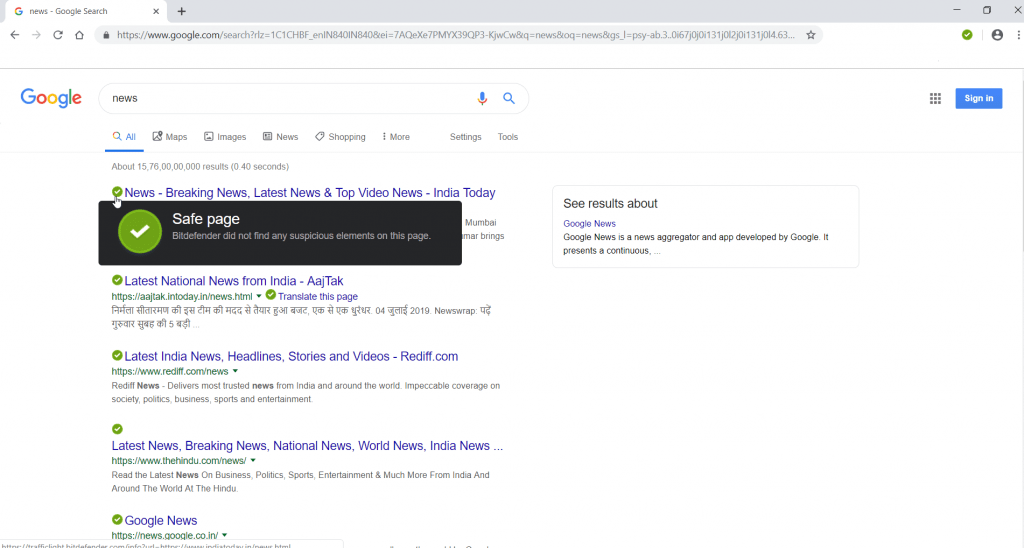 When we hover mouse towards the icon, it shows that web page is safe. This is how TrafficLight works. It checks each web page when we search any keyword in the search engine. Before reaching to the web browser, TrafficLight intercept & scans the web traffic. The add-on blocks attacks before reaching to the web browser.
Scan Suspicious Link :-
If you are only interested in knowing the URL is malicious or not. Or you found any link to be suspicious. You can scan the URL using following Online URL Scanners. Copy the suspicious URL carefully, do not click on it.
Online Link Scan websites:-
https://onlinelinkscan.com/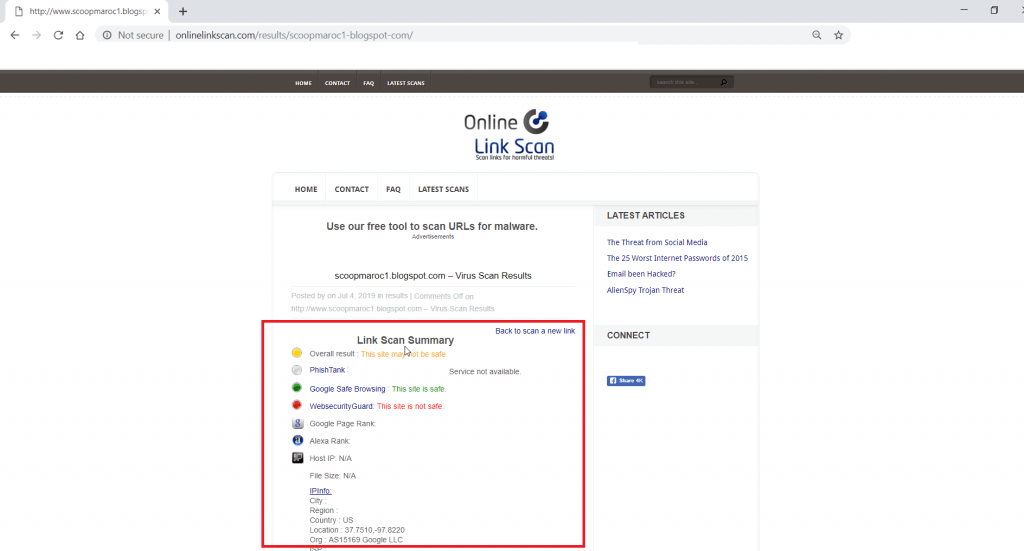 Above screenshot shows that target website is vulnerable. Onlinelinkscan scans website using online services like google safe browsing. Most Easy way to check suspicious URL.
Norton Link Scanner :-
https://safeweb.norton.com/profile/Linkscanner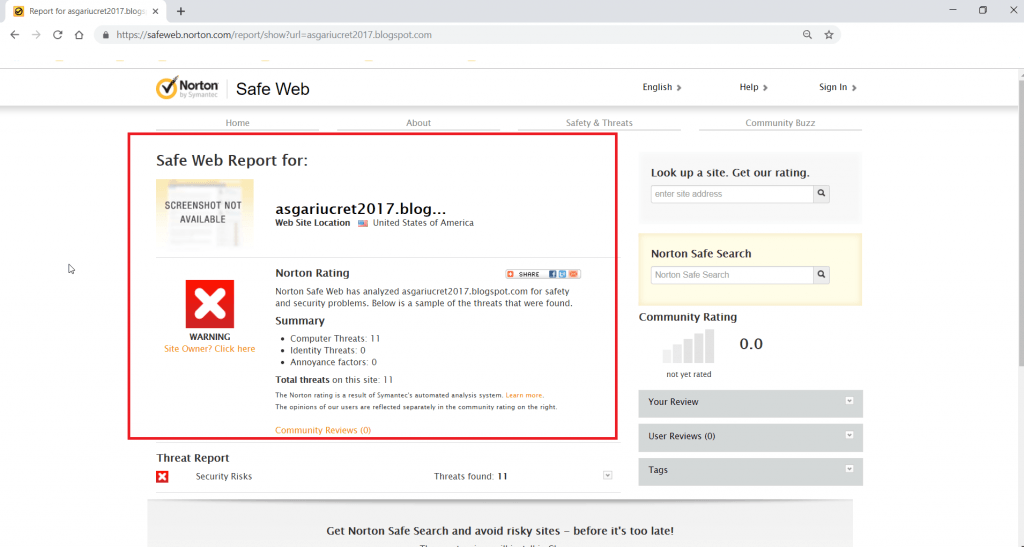 Above is the another popular link scanner which is used to scan the suspicious URL. This URL does not show any special information.
It only shows that simple message that URL is suspicious or not.
Virus Total URL Scanner :-
https://www.virustotal.com/gui/home/upload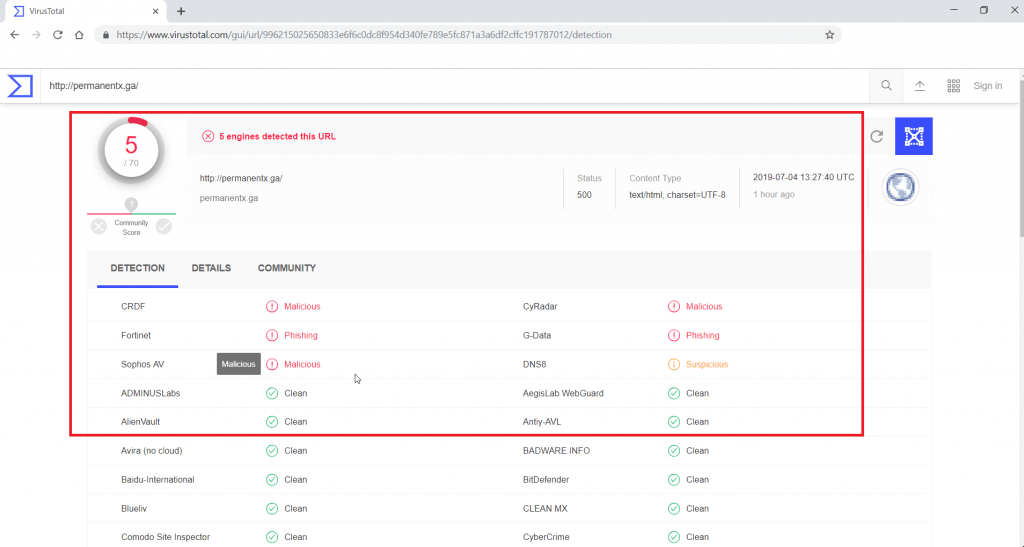 Virustotal is the another popular scanner for scanning suspicious windows executable's. But you can also scan suspicious URL. This website uses popular scanners for scanning URL.
Above screenshot shows that URL is malicious in three network firewall scanner.
Virus total is very common among script kiddes, said by iicybersecurity researcher.
Trend Micro Link Scanner :-
https://global.sitesafety.trendmicro.com/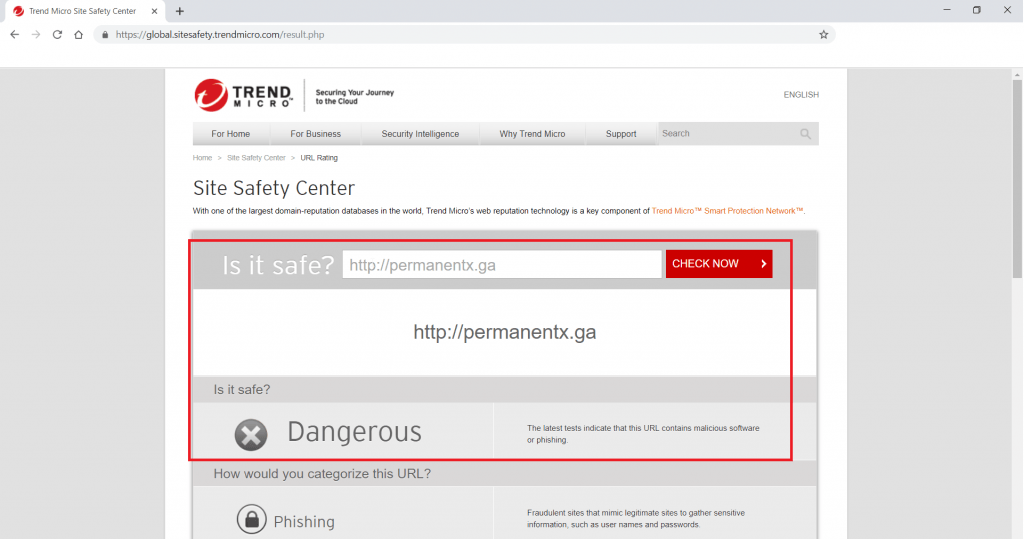 Trend Micro safety scanner used in scanning URLs. Trend micro simply shows that website is vulnerable. Above screenshot shows that website is dangerous.
URL Void Scanner :-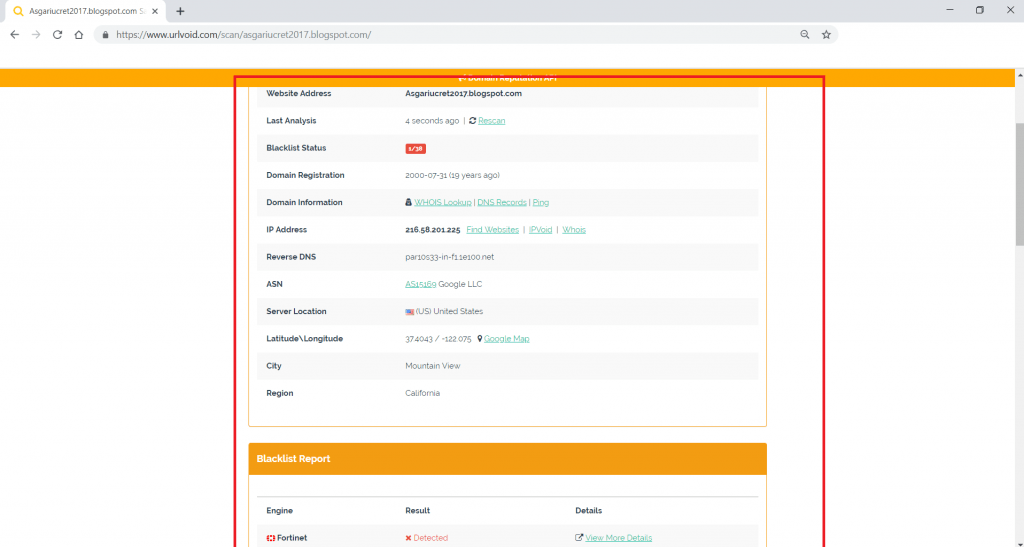 URL void link scanner which shows the basic info about the website like – IP address, Domain Registration date, Server location & even shows the reverse DNS.
Information about the website is basic but can be considered in initial phase of information gathering & further hacking activities.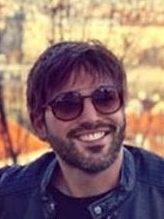 Cyber Security Researcher. Information security specialist, currently working as risk infrastructure specialist & investigator. He is a cyber-security researcher with over 25 years of experience. He has served with the Intelligence Agency as a Senior Intelligence Officer. He has also worked with Google and Citrix in development of cyber security solutions. He has aided the government and many federal agencies in thwarting many cyber crimes. He has been writing for us in his free time since last 5 years.