Yes you heard it right Twitter CEO account compromised on Friday afternoon. Jack Dorsey, CEO account send some many tweets with racial slurs defending Nazi Germany.
According to ethical hacking researcher of international institute of cyber security, a spokesperson from twitter said that company was aware that CEO account was compromised & was investigating exactly what happened. It took about 30 minutes to recover the account of Jack Dorsey.
Here are some samples what Attackers tweeted in CEO account.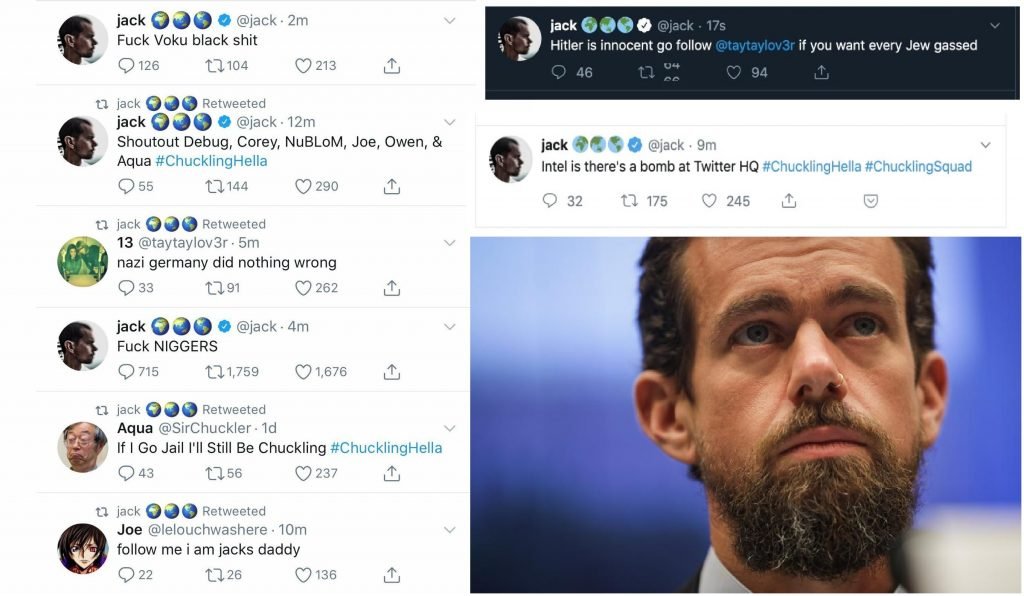 Currently CEO account has 4.2 million followers tweeted out highly offensive remarks. Further investigation shows Twitter systems were not compromised instead company is blaming unamed mobile operator.
Attackers reach out to the mobile number because of security failure by mobile provider. Which allowed attackers to compromise the account.