The era of online shopping is in full swing. Now, more than ever, people are altering their shopping habits to be conducted almost completely online. Anything you need can be purchased at the click of a button – clothes, tools, movies, even groceries. With this new form of the industry comes the need for more platforms to conduct business on. Websites like eBay and Craigslist started the online revolution and companies like Amazon perfected it.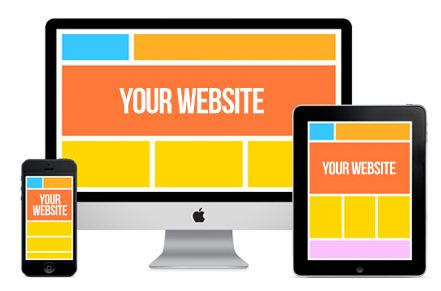 This doesn't mean there isn't real estate still up for grabs, though. The time to take your place amongst the world of online Classifieds websites is now. But how do you get started? Building a website like Craigslist can be difficult but with the right advice, you can get the work started today! Here is some useful advice on how to create a website like Craigslist.
Features of a classifieds website
Before you begin building your website, you'll need to understand what exactly a Classifieds type website is. The most well-known Classifieds websites would be Craigslist and eBay. The purpose of these websites is to connect the buyer to the seller through forms of advertisements. This means the consumer will see an ad listing items they need and contact the buyer to discuss pricing options.
Other popular Classifieds websites include a Facebook Marketplace, LetGo, and Oodle. Each of these websites has similar features that make shopping and posting easy for anyone who uses their website. Listings posting, ad monitoring, and contact options should all be necessary features of any posting website.
Having listings allows people to window-shop without having a specific item in mind. This allows many sellers to be discovered as their items are shown on a front-page style presentation. Ad monitoring allows the developers to get rid of any scam postings. If your website becomes riddled with scams, people will be less likely to use it. Without contact information, your buyers and sellers would have no way of getting in touch to finalize the deals.
How will you earn money?
Advertising! The main way that any Classifieds website works is to sell advertisement space to its user base. If someone has an apartment in New York that they need to rent out soon, they might be pressed to show their listing to as many people as possible. This can be done by purchasing ad space on the website. The longer the ad is posted, the more people will see their listing.
As more and more people are incentivized to buy ad space from you, your website will begin to rack up revenue. Without ad space, your website likely won't be too successful, so be sure to promote the possibility to buy this space.
How to build your own site
Three basic steps must be enacted if you hope to have any success with the platform. First, you must differentiate your website from the top dogs. Find something that consumers are in need of that the bigger websites don't offer and capitalize on that. Second, solve issues that tend to plague these Classifieds website. Crimes are a big issue that accompanies sites like eBay and Craigslist – find a way to prevent this on your site.
Finally, find a dedicated and trust website developer. You might have an amazing idea and solution to many issues for these types of sites, but if you don't know how to make a website, your idea will go nowhere. Find a developer that offers high-quality service and a dedicated final product. Start building your new idea today!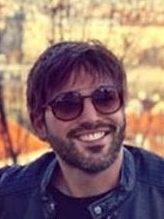 Cyber Security Researcher. Information security specialist, currently working as risk infrastructure specialist & investigator. He is a cyber-security researcher with over 25 years of experience. He has served with the Intelligence Agency as a Senior Intelligence Officer. He has also worked with Google and Citrix in development of cyber security solutions. He has aided the government and many federal agencies in thwarting many cyber crimes. He has been writing for us in his free time since last 5 years.