Web browser, e-mail, social network accounts, and even smart gadgets – we all use those. But not everyone realizes that the danger of personal information leakage on the internet is almost everywhere. So, how to protect your data?
In this article, we will try to figure out how writing services protect their clients' data. If you want to know more, keep on reading!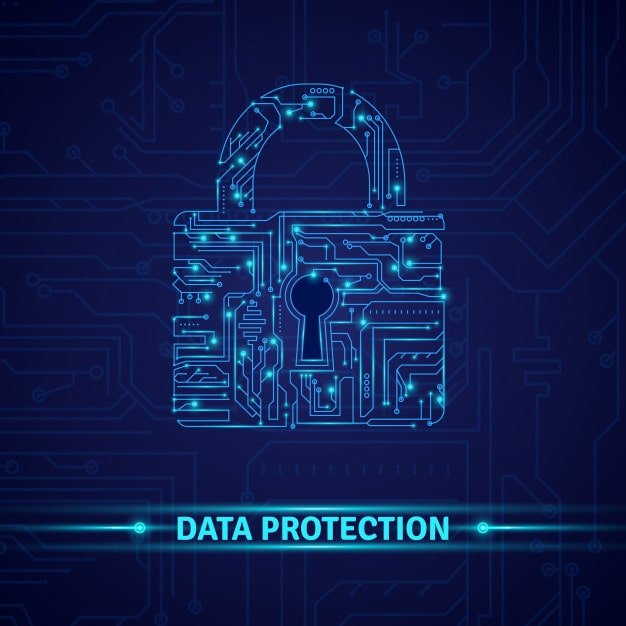 Here are 8 ways how essay writing services protect data of their clients:
1. All services should use professional online data encryption systems.
Essay Pro partially moves its servers to the cloud. In this configuration, protection against spam, virus attacks, and password pickers are taken over by service providers.
Essay Pro uses symmetric encryption. As for the technical means of protection, their number is huge. However, the principle of use has changed in recent years. We took the example of one of the most popular writing services to shed light on this tricky topic. This company has been on the market for over 20 years, which makes it a rather reputable sample.
Modern symmetric encryption algorithms, such as the Advanced Encryption Standard (AES), are both reliable and fast. Symmetric encryption is widely used by computers for encrypting files, hard drive partitions on a computer, fully encrypting drives and devices, and encrypting databases such as password managers.
Essay Pro also controls what employees do in the workplace: compiling lists of sites visited and controlling the copying of data to media.
All this gives full technical data protection.
2. All the information you provide will be used to improve the service.
Only information that will help to improve service quality is collected. Personal and payment data does not go to third parties. Also, all web servers gather information only such as IP, the type of operating system, times of access, the type of tour browser and nothing else. They use it for statistical purposes exclusively.
Upon signing up, you will be requested to provide some personal information. That includes your name, email address, phone number, and date of birth. But, that information is only collected to mediate communication between the company and clients.
To use the service, your age has to be 18 and up; that's why that data is required. Demographic details can be used for marketing reasons such as finding target audience.
If you give feedback or make any request via email – this is only going to the private data of the service. Also, you can unsubscribe from any mailing list.
If you choose to delete your account, all your information will be permanently lost. That includes the aforementioned personal data, your orders history and communication.
Although, you should be aware that no service can guarantee the security of email transmission. Here is a guideline on how to send a safe message via email.
3. Cookies are not for running programs or sharing viruses
Cookies (text files) are set up to your computer just for reading any web server. It is a way to personalize your internet usage. These files are needed to follow your web traffic for improving service in the future. For instance, for how long you stay on the page of a writing service, what points take your attention. Everything for more interactive use. 
In any case, you can delete cookies. Also, websites are obliged to warn you that they use cookies. Additionally, you can set your browser to block all cookies if you want to.
4. No further questions and strict communication ethics
Every employee is strictly instructed in communication policy with the customer. You can be only asked about the details of your order and your preferences about the result. Of course, you remain anonymous. You don't give any of your personal information to the writer.
If the text has to be very specific, for example, if it is a motivational letter, you can give the writer the name of college, school or university. So that he or she will have the basis for creating the right text. However, you can omit this information and insert it later yourself. This is a more preferred and safer way.
5. Twenty-four hours support
In case of a misunderstanding, you can contact the support team of every writing service. You can use the chat or call; you can also write an email, but those usually take longer to process.
6. Don't forget to log out
If you are not the only person who has access to a device (your family, or if it is a device in a public place), it is better to log out. This is the best way to ensure your own safety. In the case of shared use, submit your credit card information from scratch; i.e. make sure it's not remembered by the device.
Conclusion
Internet privacy is attracting the attention of users due to the increasing number of incidents. Most breaches are associated with inadequate security measures.
By following some of the tips herein, users of online services will be able to better understand what they need to do to protect themselves against unauthorized intrusion and to minimize the risk of privacy breaches. Sure, some data breaches occur due to the provider's inadequate safety measures. But as an internet user in 2020, one should be fully aware of the right way to handle their data.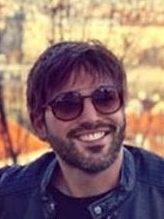 Cyber Security Researcher. Information security specialist, currently working as risk infrastructure specialist & investigator. He is a cyber-security researcher with over 25 years of experience. He has served with the Intelligence Agency as a Senior Intelligence Officer. He has also worked with Google and Citrix in development of cyber security solutions. He has aided the government and many federal agencies in thwarting many cyber crimes. He has been writing for us in his free time since last 5 years.