Being catfished is when you interact with a person who has created a fake person online, either through dating apps or social media platforms. Catfishers are usually lonely people who are looking for things they are missing in life, such as excitement, romance, or emotional thrill. They hide behind a persona instead of being real. Catfishing victims end up feeling deceived, embarrassed and betrayed. It hurts to invest many hours in a fake relationship that won't result in anything.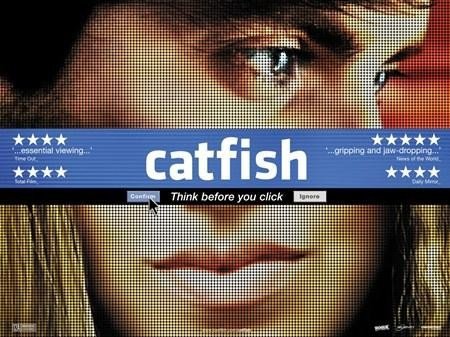 How to know if you are the victim
The relationship progresses at a rapid pace
Catfishers normally push the relationship forward quickly. They never want to meet you in person and will only want to interact online. Take caution of your flirtations to become serious in a few weeks.
If your potential lover starts sending you passionate declarations of love and you haven't gone for a dinner date, there is a chance you are being catfished. Marriage proposals should be a red flag since you can't marry someone you haven't seen. The catfishers try to create relationships quickly to manipulate you.
They don't have friends or followers
The first thing to do when you meet someone on social media is to scroll to their profile. Catfishers have fake profiles that are modified to look real. It can be hard to spot a fake unless you know what to look for.
Stay off if your potential friend has less than 50 followers. Also, check when the account was created. New accounts are a red flag since many people have well-established accounts in this era.
They don't want to meet
It's natural for the two of you to meet after chatting online for some time. Catfishers avoid meeting in person and will dodge you every time you plan to meet. Also, they may accept video calls, which may make you trust them.
If the picture is too hot
There are things that are too good to be true, and a super-hot picture is one of them. If your online beau is too hot, then it's possible that the person behind the picture may be taking pictures from modeling sites. Also, avoid people with professional images since most people snap social media or dating app profile photos with their phones.
How to avoid being catfished
Research on the persona
Nowadays, technology has made it easy to identify the real person behind an email or phone number. For instance, Spokeo allows you to do phone number lookup, people search and even email search lookup. It will help you confirm the real identity of your online flame and see whether it matches the profile.
Make use of Reverse Image Search
Reverse image searching on Google can help you know if the image has popped up somewhere. It doesn't matter if the image is real or not since it's important to take action.
Stealing someone's image on social media is not that hard, and you will save time if you identify a catfish early. The good is that conducting a reverse call is easy, and you can do it from your phone or computer.
Note that reverse image searching will not identify all catfishers. It works on the principle that the phot you search for has been posted somewhere else. A clever catfisher might decide to use their own images or could be using their friends or family member's picture that hasn't been posted online.
Meet as soon as possible
It's hard for a catfisher to hide in real life. Therefore, as for a face to face meeting once you feel attached to the other person. Ensure that you meet in a public space such as a restaurant, cafe, or mall. Note that you know this person, and you don't know what they can do.
They should at least video call you if they can't meet. There is a high chance that you are being catfished if they can't meet or video call you. Ask for a meeting as soon as possible to avoid wasting a lot of time on something that won't bear any fruit.
How to spot fake online profiles
There are many ways of spotting fake online profiles. Firstly, the profile should link to their social media accounts. Also, genuine profiles have several photos that show the full body. Catfishers don't have the time to complete their profiles, and you should stay off if the profile lacks details. Take caution if the interests and hobbies match yours since they may want to entice you.
What to do once you notice you've been catfished
The best thing to do is to learn from your mistakes and move on. There is a high chance that you will be frustrated, but that should not prevent you from looking for love online. There are genuine people out there, and it's a matter of time before you find the right one for you.
Conclusion
Catfishing is common, and it's crucial that you take the necessary precautions to prevent it from happening to you. Perform reverse phone lookup to know the real person behind a profile. The earlier you spot a catfisher, the better.
Author Bio
Maguire Haigh is a marketing manager for Spokeo. He is interested in the latest technology trends, marketing strategies and business development. He also prefers traveling, exploring the world and meeting new people. Maguire has great experience in creating and editing articles on different topics.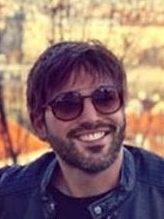 Cyber Security Researcher. Information security specialist, currently working as risk infrastructure specialist & investigator. He is a cyber-security researcher with over 25 years of experience. He has served with the Intelligence Agency as a Senior Intelligence Officer. He has also worked with Google and Citrix in development of cyber security solutions. He has aided the government and many federal agencies in thwarting many cyber crimes. He has been writing for us in his free time since last 5 years.