The MTA certifications are designed to validate one's understanding of building block technology concepts in the IT field. They help the candidates discover, pursue, and explore rewarding careers in the industry and engender an exciting career path. Each MTA is an entry-level credential that prepares the students for more advanced tracks in the IT sector by equipping them with the fundamental knowledge required to excel in their careers.
It is important to mention that MTA is not really a 'career certification', which means it doesn't focus on any specialization. This certificate only demonstrates to the recruiters that you are ready to take up job roles in the IT industry. As you launch your career and proceed to earn more advanced credentials to validate your skills, you can specialize and take up more professional job roles, such as a database administrator, a server administrator, a computer support technician, a web developer, and a Windows developer, among others.
In this article, we will talk more about the Exam-Labs : Networking Fundamentals certificate and its prerequisite exam that you need to pass.
Overview of MTA: Networking Fundamentals certification and Microsoft 98-366 exam
To get this credential, the candidates have to pass Microsoft 98-366. It is aimed at those individuals who are conversant with common networking technologies and concepts. These specialists have some level of hands-on experience with network management tools, Windows-based networking, Windows Server, name resolution process, TCP/IP, DNS, and network topologies and protocols. The main focus of the testis Windows Server 2016, and the students are required to develop competence in this domain.
Microsoft MTA 98-366 Questions are available in a variety of languages, including Italian, Chinese Traditional, English, French, Chinese Simplified, Japanese, Spanish, German, Spanish (Latin America), Korean, Portuguese (Brazil), and Russian.To register for the exam, you are required to pay $127 and schedule it with Certiport if they are still attending school. Those individuals who are no longer in school but want to take this certification test should register with Pearson VUE.
The 98-366 exam measures some technical skills, which are inherent in the topics. This means that the candidates should fully understand the elements of the content before attempting the test. The exam objectives that you need to cover are enumerated below:
Understanding protocols & services (45-50%)
This topic comes with the highest percentage of the total content of Microsoft 98-366. This means that there is a high chance that there will be more questions from this objective than from others. Therefore, you should pay adequate attention to the details of this domain to enhance your performance in the actual exam. To perform optimally, you must fully understand and be able to explain aOpen Systems Interconnection model, IPv4, IPv6, names resolution, TCP/IP, and networking services
Understanding the network infrastructure (30-35%)
This is the second most significant section among the three domains of the test. The examinees should understand and develop competence in answering associated questions before taking Microsoft 98-366. The areas where your understanding will be evaluated include the following:
Concepts of Internet, intranet, and extranet;
LANs (Local Area Networks);
WANs (Wide Area Networks);
Wireless networking;
Network topologies & access techniques.
Understanding network hardware (20-25%)
As you can see, this section covers 20-35% of the whole content. The applicants will be required to demonstrate their understanding in the areas that include switches, routers, and media types.
The above are the highlights of what the applicants should study and understand before taking Microsoft 98-366. More details about the exam objectives and subtopics can be found on the official page. In addition to this, you will find a list of links to different prep resources that will help you understand each section in detail.
Effective tips for Microsoft 98-366 exam preparation
Although this is a basic test, you cannot trivialize your preparation for it. To ensure you pass Microsoft 98-366 with flying colors, the tips shared below will certainly help you with your study.
Understand all the exam topics
This is the foundation of your preparation. When you have a clear understanding of what the exam content is about, your study will be more effective. Knowing the objectives will help you choose your study materials appropriately and easily identify resources that don't conform to the specifics of the content. With this, you won't have to waste time going through irrelevant prep tools.
Use recommended study materials
The vendor understands what the exam will evaluate and how exactly you can prepare for it. Therefore, the preparation resources that are available on the Microsoft website can ensure that you will fully cover the details of all the topics. The company has a lot of prep tools designed for Microsoft 98-366, including instructor-led training, free online training, study guides, and practice tests. You can also join the community forum to discuss all the answers that you have been searching for a longtime. The candidates can find links to this diversity of resources right on the exam webpage.
Take advantage of additional resources
Sometimes you may not have time to go through different sources to find good study materials that will suit your learning style. This is where the Exam-labs study bundle comes in handy. The package comes with an in-depth training course covering a series of lectures delivered by the seasoned professionals, a comprehensive study guide with more than 200 pages, and practice questions with answers that have been verified and certified by the experts in the industry. This bundle is not for free and you need to pay $59.99 for it. However, if you want to explore free prep tools before you purchase the premium package, you can find a lot of free brain dumps at your disposal.
Conclusion
With the appropriate study materials and the time that you dedicate to your preparation process, you can succeed in Microsoft 98-366 on your first try. Passing this test validates your knowledge of networking fundamentals, so after earning your MTA certificate, you can proceed to take more advanced exams in order to obtain the certifications of the Associate and Expert levels.Microsoft is a leading organization when it comes to providing in-demand products and services. Therefore, with a credential from this vendor, you will certainly be positioned for better career opportunities in the IT industry.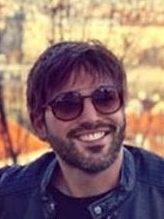 Cyber Security Researcher. Information security specialist, currently working as risk infrastructure specialist & investigator. He is a cyber-security researcher with over 25 years of experience. He has served with the Intelligence Agency as a Senior Intelligence Officer. He has also worked with Google and Citrix in development of cyber security solutions. He has aided the government and many federal agencies in thwarting many cyber crimes. He has been writing for us in his free time since last 5 years.