Even if you have never been the victim of an online fraud attempt or something similar, it is highly likely that access credentials for your email, social media or work platform accounts have been exposed in a data breach incident.
To check this, cybersecurity experts from the International Institute of Cyber Security (IICS) recommend using one of the platforms specialized in these incidents, allowing you to take appropriate steps to prevent your online accounts from being compromised. Below are the most popular platforms of their kind.
Have I Been Pwned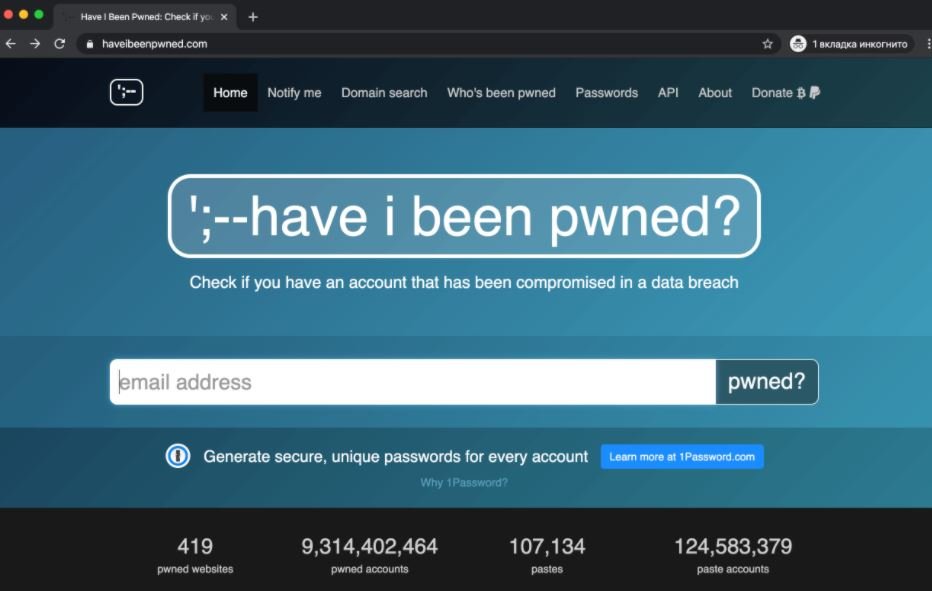 One of the most famous services for verifying leaked accounts is Have I Been Pwned, which was created after one of the most devastating data breaches in history.
This is a reverse engineering search engine that verifies the presence of an email account or password in huge databases. Users can simply enter their email addresses or passwords and Have I Been Pwned will verify if their data has been compromised.
Firefox Monitor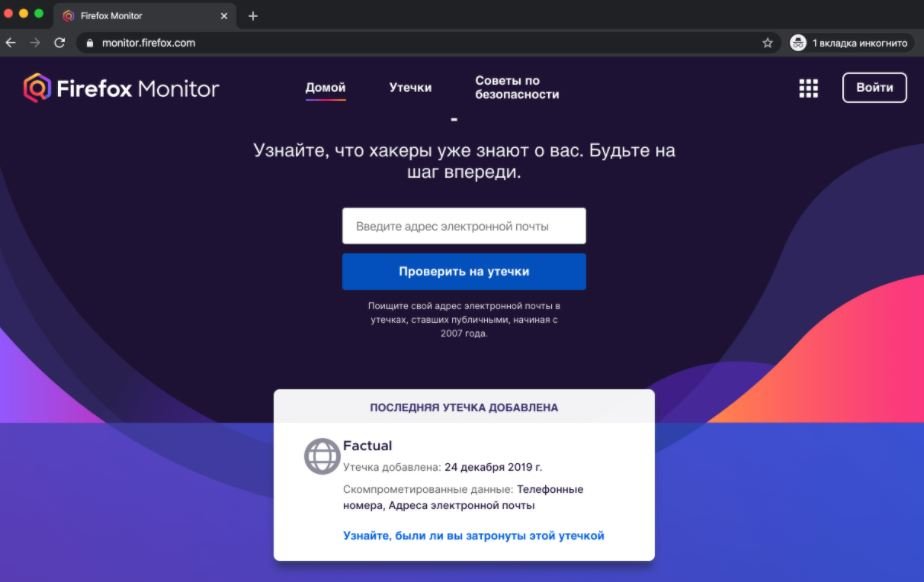 A couple of years ago Mozilla launched this service to verify access credentials potentially exposed in security incidents. Users can search the database or register to get alerts when a new case of mass exposure of information is detected, cybersecurity experts mention.
DeHashed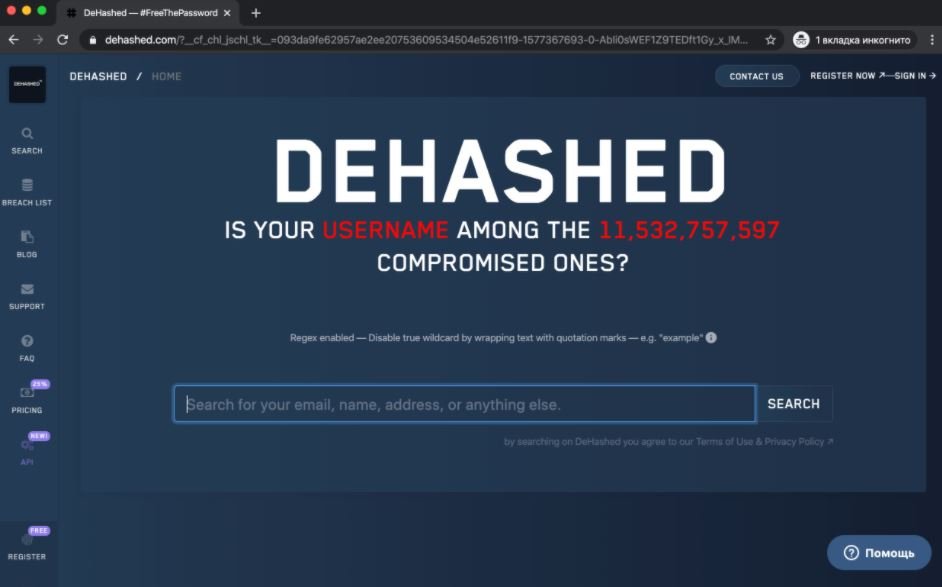 DeHashed is a compromised information searching service to look on security incidents. This service has a good reputation among researchers, journalists and regular users interested in keeping their online accounts protected. DeHashed users can search for IP addresses, phone numbers, addresses, and more.
GhostProject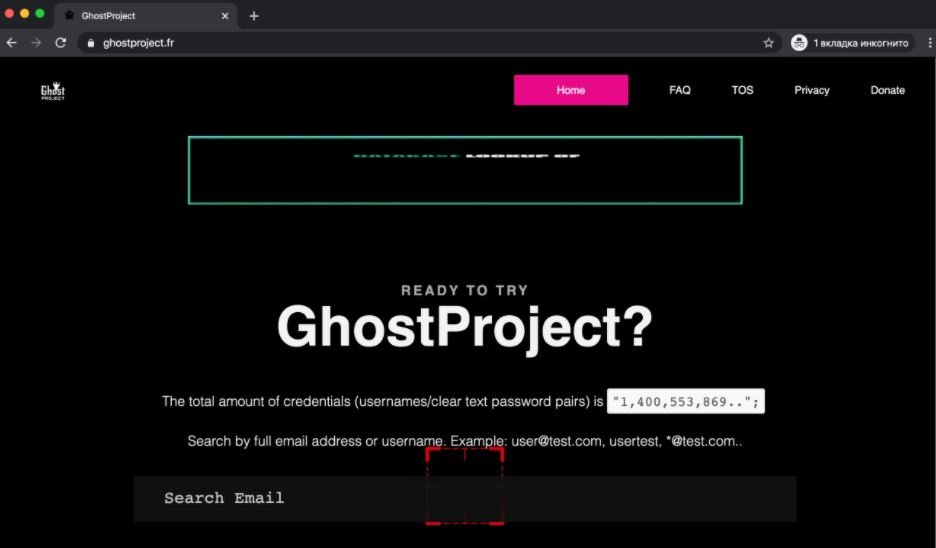 This is a free access database with over 1.4 million compromised credentials, plus it is constantly updated.
GhostProject developers recommend avoiding the use of easy-to-remember passwords, as well as never using the same password to access different online platforms.
Google Password Checkup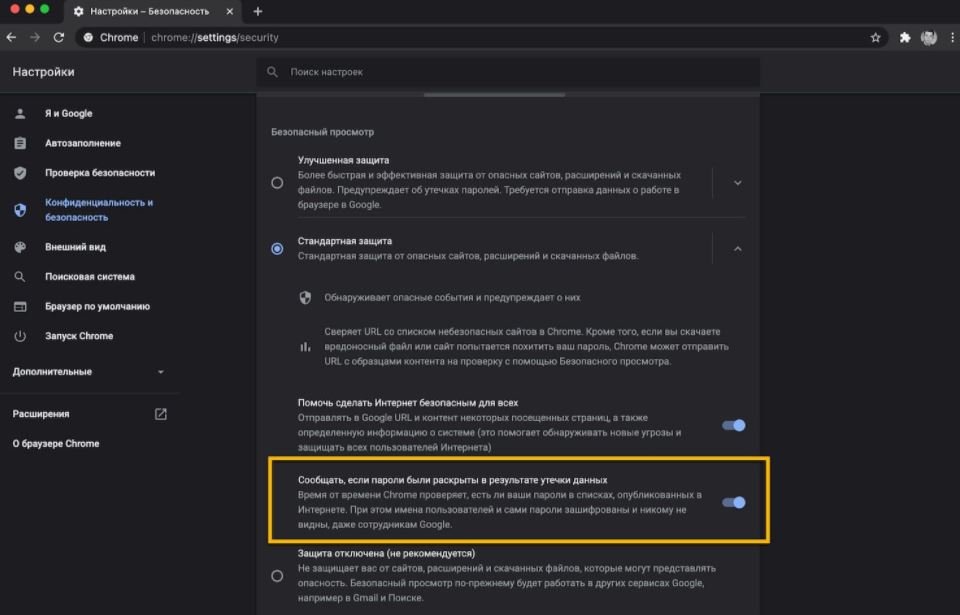 This is a Google extension launched in 2019 that notifies users if their login credentials have been compromised. Information entered by users is verified using a database of 4 million known compromised credentials. In October, Google introduced the Password Checker tool for Google accounts.
Starting with Chrome 79, this functionality is integrated directly into the browser, completely supplementing the functions of the extension.
BreachAlarm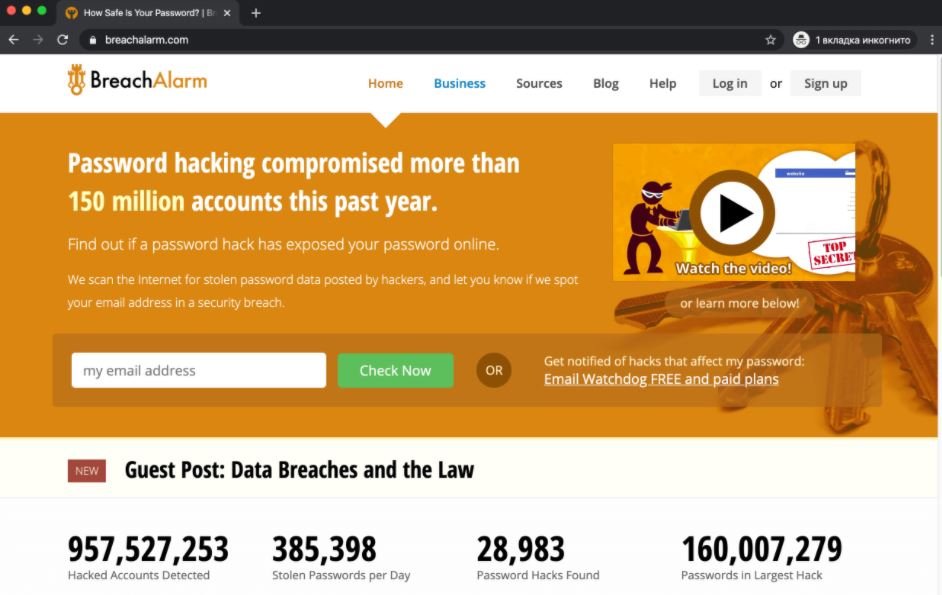 BreachAlarm is, along with Have I Been Pwned, one of the best known options. This service allows users to verify their email addresses for security incidents involving them. In addition, BreachAlarm has a paid service that, in exchange for $30 USD per year, offers specialized services for commercial accounts, small businesses and local government offices.
Sucuri Security Scanner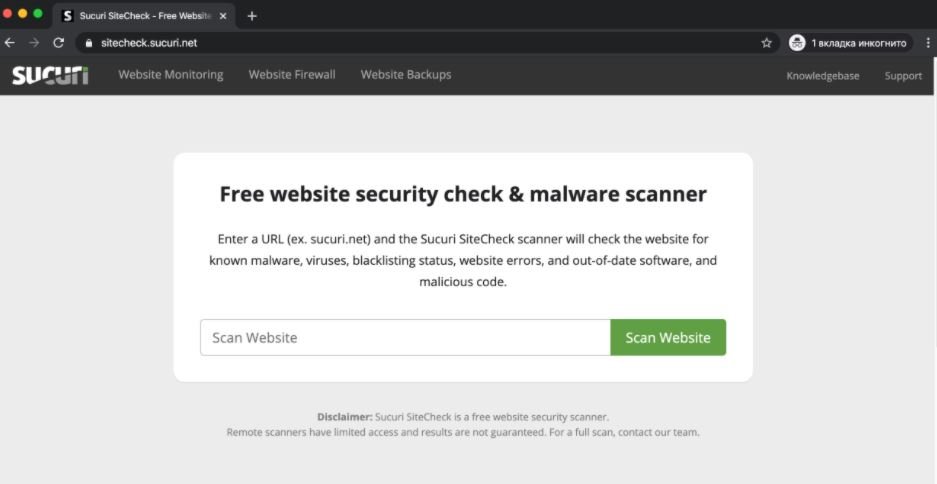 This is a service that allows you to scan entire sites for various vulnerabilities, blacklists and hacking incidents with a special focus on attention to private organizations.
Conclusion
While these platforms make great efforts to process publicly available information and develop the tools needed for users to look for whether their data has been compromised, there are multiple fraudulent websites that allegedly offer this type of information. These sites are put online in order to steal victims' information and willing to use it in subsequent hacking campaigns. Cybersecurity experts recommend paying attention to which platforms we are visiting and, if possible, just resort to the options listed here.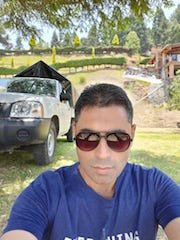 Cyber Security Specialist with 18+ years of industry experience . Worked on the projects with AT&T, Citrix, Google, Conexant, IPolicy Networks (Tech Mahindra) and HFCL. Constantly keeping world update on the happening in Cyber Security Area.