A few years ago, the US Department of Justice (DOJ) announced the seizure of 69,370 stolen Bitcoin units from Silk Road, one of the most popular dark web trading platforms that was shut down by authorities in late 2013. Silk Road founder Ross Ulbricht is serving a long prison sentence for his multiple crimes.
Since then the value of this popular cryptocurrency has increased by 200%, first passing the $60,000 USD per unit barrier, so this forfeiture could become the most lucrative in recent U.S. history if the authorities decide to release these virtual assets.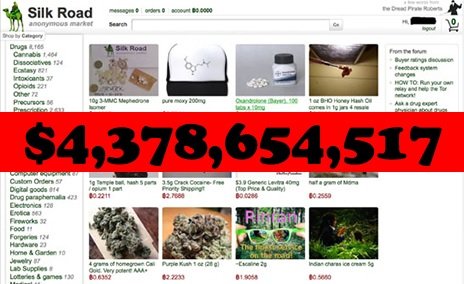 The contents of the wallet, identified as "1HQ3Go3ggs8pFnXuHVHRytPCq5fGG8Hbhx", were fully linked to Silk Road during the trial against Ulbritch, although the DOJ must wait for a judge to approve the liquidation of these assets for transfer to the U.S. Treasury Department, as mentioned in a report published by The Smoking Gun.
Several representatives of federal authorities claim to have legal interest in these assets as part of the liquidation process. However, an individual seeks to stop the liquidation process of these assets, claimed to know the identity of the Bitcoin thief, identified by the authorities as "Individual X".
Jay Bloom, an entrepreneur residing in Las Vegas, claims to have submitted information related to the identity of this Individual X. In this regard, Judge Richard Seeborg approved the submission of the documents collected by Bloom as part of the Bitcoin liquidation process. While Bloom has not explicitly mentioned his suspicion of the identity of Individual X, it has been unofficially confirmed that the entrepreneur refers to Raymond Ngan, a con man who claims to have graduated from multiple universities and handled multimillion-dollar investments on behalf of various aristocrats in the Middle East.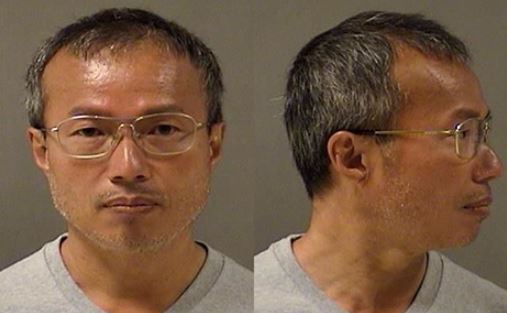 In 2017 Ngan and Bloom would have agreed to do a business together, as it was later confirmed as a scam for which Ngan was sentenced to pay compensation of $2.2 billion USD. Upon learning of the ruling, Ngan filed for bankruptcy, so Bloom began investigating him on his own to find a way to collect his debt, although at no point did the defendant mention any link between his assets and Silk Road's stolen cryptocurrency.
In early April 2021, Bloom's lawyers argued that these virtual assets are not subject to liquidation because their representative has a "higher ownership interest" over this cryptocurrency: "In simpler terms, Bloom argues that the bitcoin confiscated belongs to him by right because he has received no compensation arising from his trial against Ngan" , mentions a source close to the case.
Since starting his bankruptcy declaration process, Ngan has been jailed twice for contempt and for absenting a couple of hearings. As if that weren't the case, Ngan's last lawyer withdrew from the case a couple of weeks ago because of his client's "lack of cooperation."
As recounted in DOJ documents, the so-called "Individual X" successfully hacked Silk Road systems to steal a large amount of cryptocurrency and then transferred it to various online wallets under his control. This theft would have occurred in May 2012, just one year after the start of Silk Road operations.
The DOJ also claims that Ulbricht knew the identity of Individual X and even threatened the thief to return the stolen Bitcoin. At the time, the amount stolen was barely over $360,000 USD. The incident was not known until allegations against Ulbricht began, as Silk Road owner would have hidden information about the cyberattack.
Authorities found that the stolen cryptocurrency was transferred to two online wallets, of which a total of 941 Bitcoins were transferred in the following weeks. The remaining assets remained inactive until April 2013, when the balance of both accounts was transferred to the address previously named (1HQ3). Just that day the value of Bitcoin increased by almost 25%, so the total amount of the theft reached $16 million.
Two years later another transfer made through an exchange platform frequented by cybercriminals would be recorded. This platform has been shut down already by the authorities and its owner is serving a multi-year sentence.
A subsequent investigation by the U.S. Internal Revenue Service managed to determine the identity of Individual X, so the hacker had no choice but to sign a "Confiscation Agreement" in which he waived any power over the assets in these wallets.
For reasons of transparency, the DOJ provided various media outlets with a copy of the agreement signed by Individual X, only by concealing any reference to the defendant's name or gender.

The DOJ has formally accused Individual X of hacking and conspiracy to commit electronic fraud, and money laundering charges could be added. With this in mind, why do the authorities still not reveal the identity of this dangerous individual? Abraham Simmons, spokesman for the California Attorney's Office, mentioned that for now it is not possible to answer these questions, so there is no clear official answer to this. Adam Gasner, the defense attorney for "Individual X," was equally reluctant to answer questions about this case.
To learn more about information security risks, malware variants, vulnerabilities and information technologies, feel free to access the International Institute of Cyber Security (IICS) websites.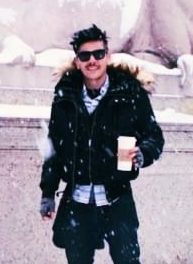 He is a well-known expert in mobile security and malware analysis. He studied Computer Science at NYU and started working as a cyber security analyst in 2003. He is actively working as an anti-malware expert. He also worked for security companies like Kaspersky Lab. His everyday job includes researching about new malware and cyber security incidents. Also he has deep level of knowledge in mobile security and mobile vulnerabilities.