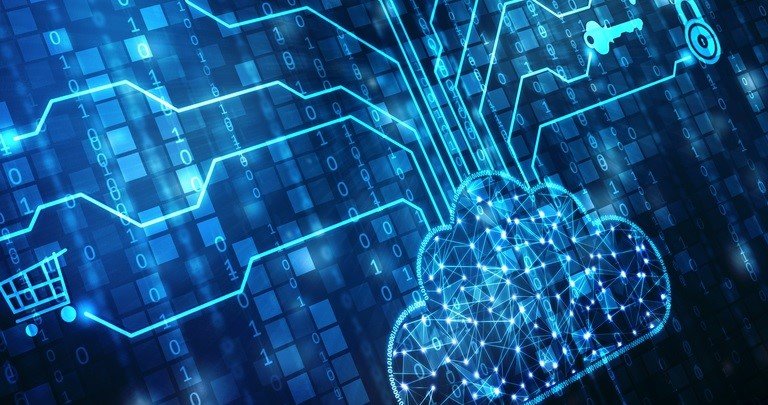 Cloud computing is changing out traditional way of communication and working system in a business. Previously, businesses could only access data through hardware. But now, users can access it anywhere, even with a mobile device. This technology allows you to store or access a program, application or data over the internet.
It can be categorized into three types:
The public cloud, a computing model delivered over the internet and shared across an organization or company.
Private cloud, which is only for your organization or company.
A combination of public and private clouds is called 'hybrid cloud computing.
Well, the hybrid cloud computing model is an exciting offer in itself. It can have a different impact with the other two types, especially regarding cost and security. In addition, this hybrid model can be a solution for companies that require extra or spare capacity in their existing information technology infrastructure.
How important is it of using a hybrid cloud infrastructure model in enterprise data management? What can you do to protect your data?
Hybrid Cloud Computing Solutions Help Enterprises to Grow Their Businesses
Theoretically, hybrid cloud computing allows companies to use a private cloud for their IT, then equip the infrastructure with a public cloud to accommodate the occasional spike in traffic.
It depends on the design and architecture of the system that you implement. Still, many large organizations use the private cloud as the primary infrastructure, while the public cloud is a secondary or backup network used only when needed.
In short, you use a public cloud for non-sensitive data to save costs but still have a private cloud for sensitive data security.
Hybrid cloud computing solutions can solve problems for companies that need additional capacity and resources quickly. If procuring new devices for the private cloud takes months, power and resource expansion in the public cloud can be done in minutes.
Benefits of Hybrid Cloud
1. Optimizing the Costs
In the hybrid cloud, there is a process called cloud bursting. This process will help to expand workloads to the public cloud on demand when spikes occur. After that, it will scale back to the original server when the spike is complete.
Because of this, cloud bursting can help you overcome various problems, including cost and performance.
How could that be? This is because when you use a hybrid cloud, you can monitor the dashboard thoroughly. That way, you can adjust it to your needs, including budget adjustments in using hybrid clouds. You can save costs up to 24%!
2. Facilitate Infrastructure Repair
Sometimes, you will encounter obstacles such as damaged infrastructure and data due to certain factors. When this happens, it will usually cause panic. Not only is fear because the data/infrastructure cannot be recovered, but the repair costs are pretty large most of the time.
However, you can overcome this panic by using a hybrid cloud. The hybrid cloud system is equipped with a backup feature. This feature will undoubtedly make it easier for you to restore damaged data/infrastructure.
On the other hand, you can also migrate easily in stages, especially when you need a bigger cloud. Because of this convenience, many mid-to-high-end companies have switched to using hybrid clouds.
3. Maintain Better Data Security
Data becomes the most important asset when you decide to start a company or business. Without data, you will not be able to work optimally. This is one of the benefits of a hybrid cloud.
For this reason, it is not surprising that companies are looking for highly secure containers such as hybrid clouds to protect data. Hybrid cloud has the advantage of private cloud, securing essential data in the company. You can even share and store important data privately.
Hybrid Cloud Data Protection Tips
1. Make Sure to Have Decent Protection
The first simple step to add another layer of protection is by having a VPN service. Having premium services is always preferable to free ones. With the performance and protection features you can always depend on, you can be more confident in your data security.
Other than that, the VPN service also allows users to enter the internet without any interruption. So, you can now easily unblock Netflix using a VPN.
2. Choose the Right Cloud Storage Service
There are many cloud storage services and several options that will continue to grow in the years to come. This means that you owe it to yourself to research carefully and consider all available alternatives before using a particular service.
3. Save Multiple Copies of Data
One of the most significant risks of using cloud services is that the lifespan of the data you store is entirely out of your control. It could be that today you downloaded the data, and tomorrow morning it's gone. Therefore, you should never use cloud storage as the sole location for storing data.

Working as a cyber security solutions architect, Alisa focuses on application and network security. Before joining us she held a cyber security researcher positions within a variety of cyber security start-ups. She also experience in different industry domains like finance, healthcare and consumer products.