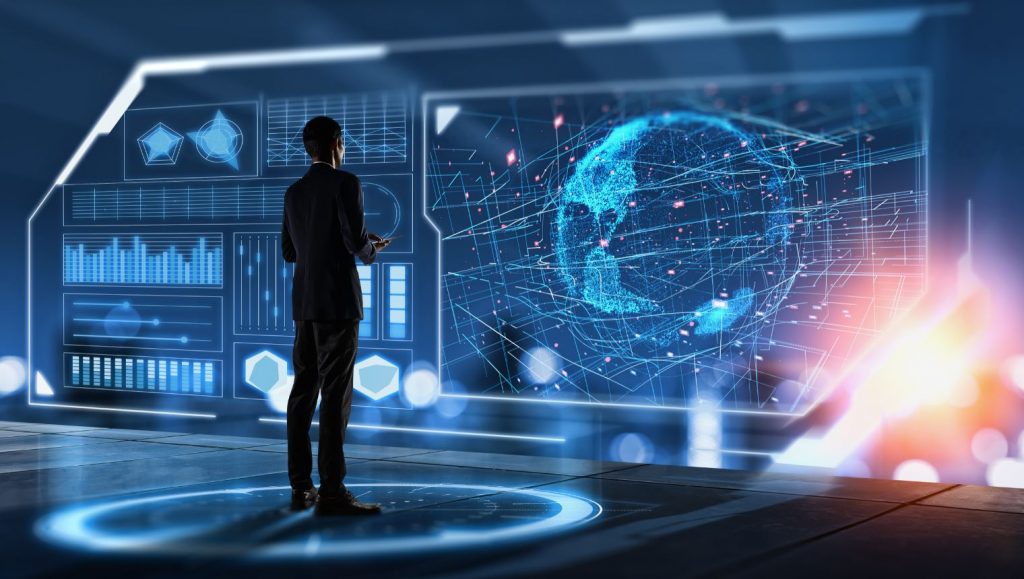 The use of virtual private network (VPN) solutions has become incredibly common over the past couple of years, although some interested users are still struggling to find the best option in a constantly growing market. Among these options, Surfshark has become one of the most eye-catching, highlighting its rapid growth and wide availability, so it is worth asking: Is Surfshark really a good option or is it just one more?
Below, we'll look at the main features of this tool, as well as determine whether Surfshark can earn a spot among the best VPN solutions or fall against its main competitors in this Surfshark VPN review.
Is Surfshark different from other VPN services?
Like most of its counterparts, Surfshark boasts a great interface design, plus it supports cryptocurrency payment and is sustained by an impressive server infrastructure around the world. This does not mean that there are no characteristic features of this service, since Surfshark stands out for:
Low prices: Surfshark's annual plan is a bit more expensive than that of other large VPN companies, although this is compensated by offering two-year plans at a significantly lower cost than its competitors, as well as offering discounts of up to 80%
Unlimited access: Unlike other companies, Surfshark allows access to the service on any number of devices simultaneously
Warrant canary: Surfshark has official documentation that maintains that its service has never received disclosure orders from any authority, so its users can feel completely free when using the service
Generally speaking, these are the main features of Surfshark; in the following lines, we will address more specific features of the service.
Privacy & Security
For Surfshark developers, privacy and security are the most serious matter, and the implementation of the following characteristics is proof of their commitment with users' experience:
MultiHop: It allows to mask the user IP in the most advanced way possible, since this data is handled by a chain of VPN servers that eliminates any trace that leads to the identification of the user
Camouflage Mode: This is an additional security protocol. By activating this protection, not even internet service providers could detect that their customers are using a VPN service
Emergency Switch: This function disables the users' Internet connection in case Surfshark systems fail, ensuring a completely safe environment under any possible circumstances
In addition to these advanced features, users can rely on Surfshark's Privacy Policy to support all technical features of the platform. For example, Surfshark emphasizes the fact that sensitive information such as the real IP address of its users will never be stored, in addition to the fact that the company only safeguards minimal details about its users.
On the other hand, this service is fully compatible with privacy-focused platforms, such as ProtonMail, while its privacy terms are governed under the legislation of the British Virgin Islands, so it is complicated that the governments of other countries can demand access to the few data protected by Surfshark.
It's clear that enhanced privacy is one of Surfshark's strengths, although a VPN service must meet other features, mainly when it comes to the service's performance.
Speed and locations
According to its own website, Surfshark operates more than 1,000 servers in more than 60 countries. While all servers are physical, some of the locations are digital: "For example, if you want to connect through Albania or Chile, you will get a local IP, but the server that properly handles your connection may be located in Germany or Colombia, respectively", mention Surfshark website.
The company assures that this mode of operation does not affect the performance of the service, although it is possible that sometimes users find some content written in unfamiliar languages.
To test Surfshark's speed, the SpeedTest and Fast.com tools were used, averaging a speed of 50 MB/s on both platforms. Below we can see the results of the most popular locations using Surfshark:
Connection speeds around the world on average are close to 30 Mb/s for SpeedTest and 20 Mb/s for Fast.com; a more than acceptable performance for an emerging VPN service, closely following the world's leading VPN firms.
Conclusions
In conclusion, Surfshark offers virtually the same services as the big companies, only at a considerably lower cost, not to mention that this platform has additional security features and its focus on user privacy is much more attractive than that of its counterparts.
It is understandable that new users have more confidence in companies with more time in the market or that offer other payment plans, although cybersecurity experts do not see any significant advantage to consider that those companies offer an objectively better service than Surfshark, so it is certainly a great option to start using VPNs.
To learn more about information security risks, malware variants, vulnerabilities and information technologies, feel free to access the International Institute of Cyber Security (IICS) websites.

Working as a cyber security solutions architect, Alisa focuses on application and network security. Before joining us she held a cyber security researcher positions within a variety of cyber security start-ups. She also experience in different industry domains like finance, healthcare and consumer products.