Iranian media has reported that Iranian hackers managed to take control of  servers of the Israel Metro. Sabereen News Telegram channel, said the "huge" cyberattack targeted the operating systems and servers of the "Israel Metro." Israel's news channel reported that this led to online bullying of its systems, as Israel has no underground train system.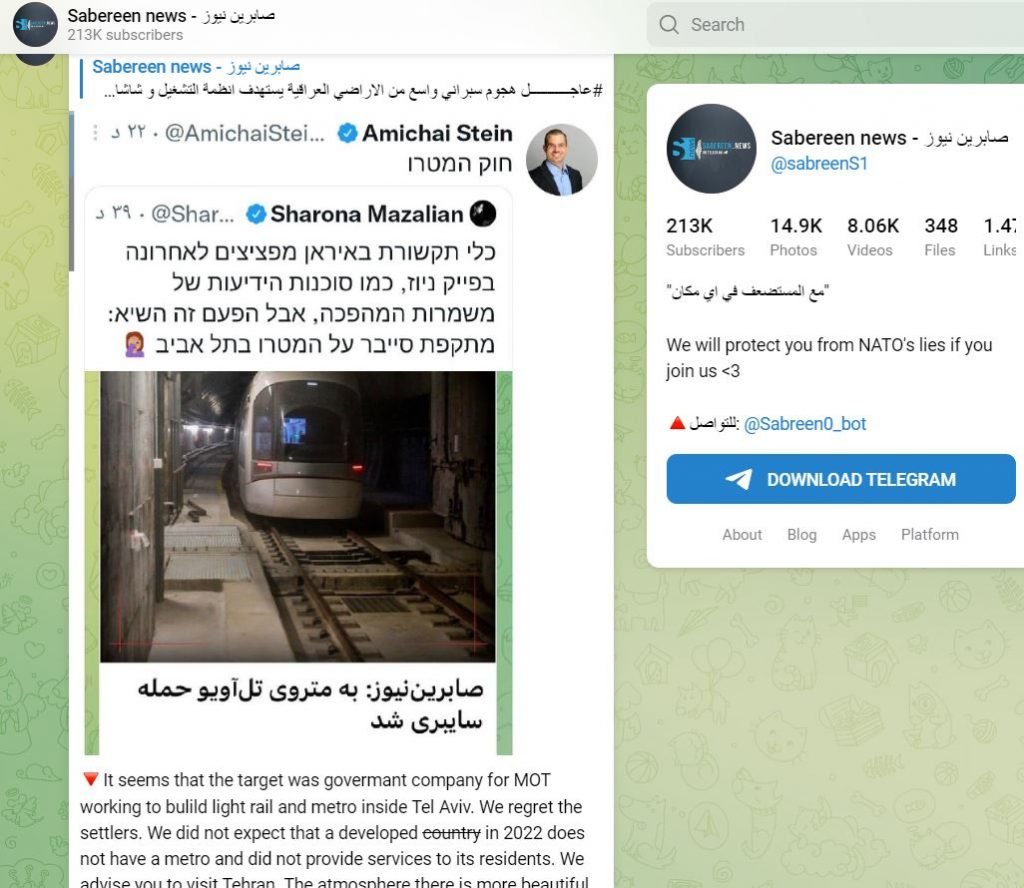 The attack came just a day after a similar one interrupted operations of the websites belonging to Iran's official culture and media offices, Channel 12 reported, clarifying that Iranian opposition activists had claimed responsibility and that it was not tied to Israel. Some days back a large cyberattack forced three Iranian state-owned steel companies  to halt production. A hacking group took the responsibility of the attack, saying it had hacked  Iran's three biggest steel companies in response to the "aggression of the Islamic Republic. This attack was done by Israeli military as verified by different sources. Israeli military correspondents indicated that Israel was directly accountable for the steel company assault in revenge to a suspected cyberattack that caused rocket sirens to be heard in Jerusalem and Eilat last week. 
Israeli communications firms have ordered to bolster cybersecurity, as the government rolled out a new cyber dome initiative to guard the country against cyber attacks. Under the law, Israel's major communications companies are needed to implement detailed plans for identification and prevention of future cyberattacks targeting communication networks. Late last month, Israel's Privacy Protection Authority reported that Iranian hackers took control of websites operated by Gol Tours LTD, an Israeli tourist company that runs over 20 travel booking websites. The hackers stole personal information of over 300,000 Israelis, including telephone numbers, addresses, dates and locations of booked vacations, and confidential medical information.
Israel's NTA Metropolitan Mass Transit System Ltd said in a statement that "a hack was detected" on its website and that an examination determined that it had fallen victim to a denial-of-service [DoS] attack from abroad. NTA said it managed to regain control of the website and that it had sustained no lasting damages.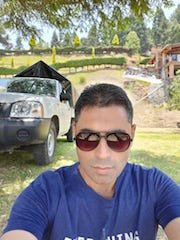 Cyber Security Specialist with 18+ years of industry experience . Worked on the projects with AT&T, Citrix, Google, Conexant, IPolicy Networks (Tech Mahindra) and HFCL. Constantly keeping world update on the happening in Cyber Security Area.