The company InterContinental Hotels Group PLC (IHG) has announced this Tuesday that it has suffered a computer attack that has blocked its reservation channels. IHG has a massive operation operating 6,028 hotels and 882,897 rooms in more than 100 countries. It has about 325,000 employees and includes its Regent, InterContinental Hotels and Resorts, Crowne Plaza, Holiday Inn and Holiday Inn Express, Candlewood Suites, Atwell Suites and Even Hotels brands.
In a statement, the company reports that parts of the company's technology systems have suffered "unauthorized activity."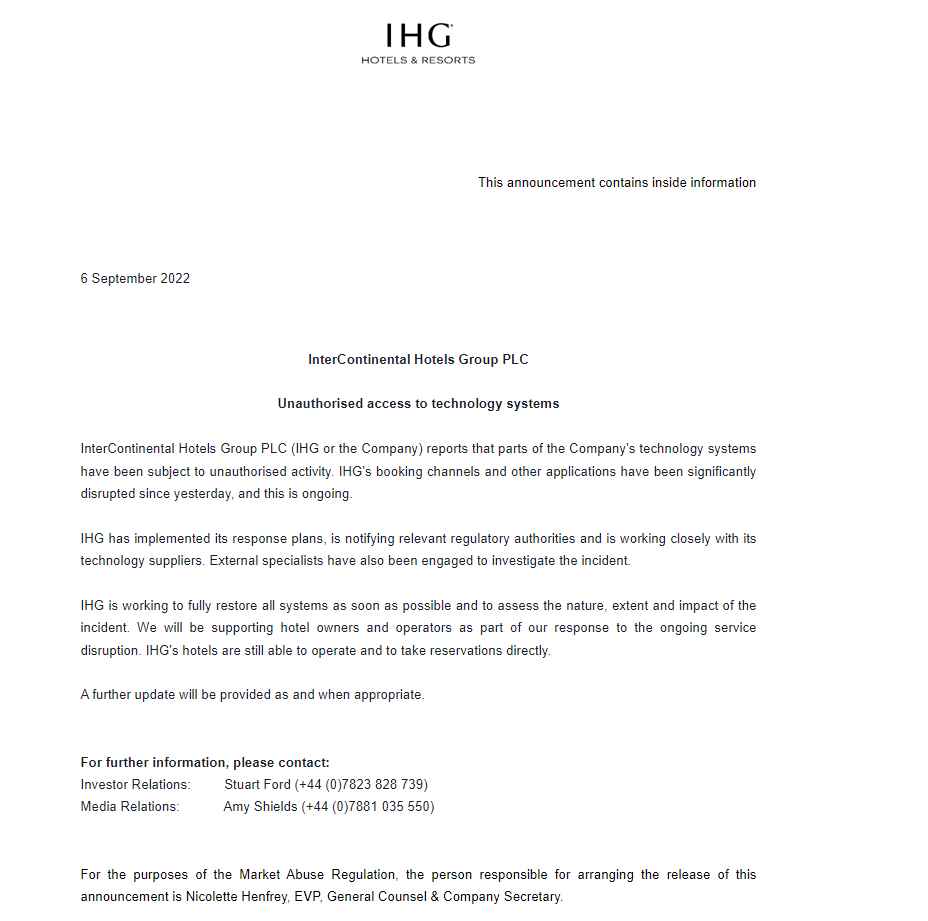 IHG booking channels and other apps have been "significantly" blocked from Monday to now.
The British hotel group has launched its response plans to this type of threat and has notified the regulatory authorities of the attack on its computer system.
In the meantime, the group is working closely with its technology providers "to fully restore all systems as soon as possible and assess the nature, scope and impact" of this incident and has hired outside specialists for its investigation.
IHG manages more than 6,000 hotels around the world.
However, the company points out that despite this hack, the group's hotels can still operate and accept reservations directly.
Victims of hackers
This is not the first time that one of the hotel giants has suffered an attack by hackers. In 2018, Marriott International, the world's largest hotel group, acknowledged that hackers had stolen customer information from Starwood hotels.
In addition to hotel companies, airlines are also one of the usual victims of hackers. The last to announce the entry of intruders into its computer system has been the Portuguese TAP.
Headquartered in the town of Deham (England), IHG has a portfolio of more than 6,000 establishments with nearly 883,000 rooms spread over more than a hundred countries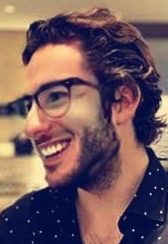 Information security specialist, currently working as risk infrastructure specialist & investigator.
15 years of experience in risk and control process, security audit support, business continuity design and support, workgroup management and information security standards.