Technological advancements have revolutionized the modern world's business practices. Technology has transformed every aspect of business, from advertising to supply chain management to product distribution. Specifically, a more streamlined means of exchanging documents that require signatures from concerned parties was introduced, especially during the height of the COVID-19 pandemic, when everyone relied heavily on electronics to fulfill daily tasks at work.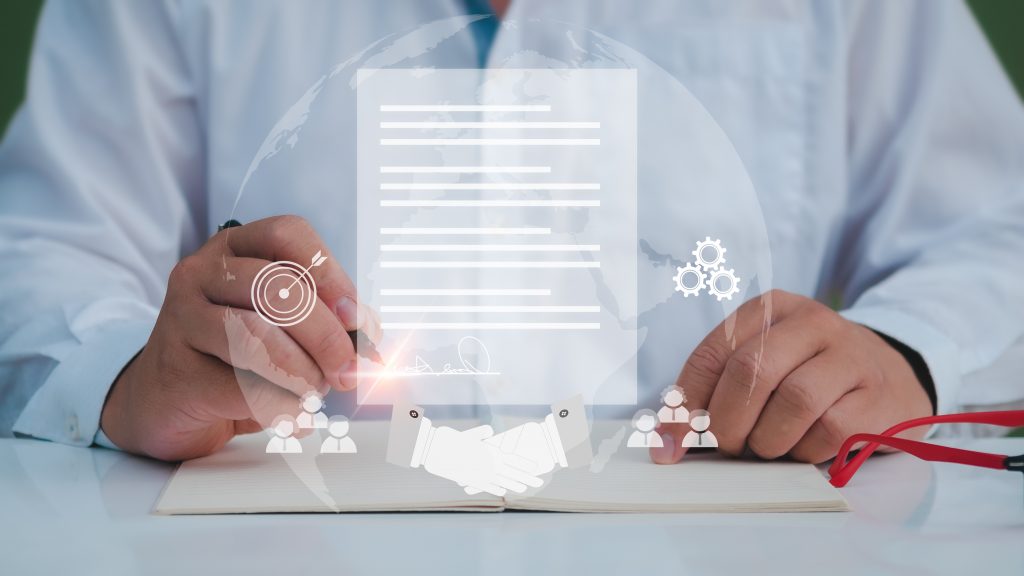 The significance of the signature has not diminished despite the widespread adoption of electronic forms of communication. Whether it's written by hand or typed on a tablet, signing your name at the bottom of a document still serves as a symbol of commitment. That said, the use of electronic signatures has rapidly increased. But how knowledgeable are you about this relatively new development? Let's dig deep.
Understanding eSignatures
Electronic signatures, or eSignatures, include a variety of digital authentication techniques for use with paper-based documents. With the rise of remote working, businesses from different industries, including auto finance, legal, banking, and others, have begun using eSignature solutions like esign to accelerate the signing of contracts and other legally binding documents without hassle, despite the distance that sets the concerned individuals apart.  
How Is eSignature Important?
Collecting signatures via mail, fax, or email is resource-intensive (time, money, and paper). The paper must be printed, copied, distributed, and archived. Overall, it's time-consuming.
Fortunately, electronic signatures have eliminated the need for businesses to invest resources in physically collecting signed documents from individuals like customers, business partners, or employees. Electronic signatures simplify the process without compromising security and validity.
With eSignatures, you can now email viral documents to anyone with a computer or smartphone using trusted electronic signature software. The recipient can sign or draw their signature, affirm they accept the terms, and send it back in seconds.
What Are eSignatures Used For?
eSignatures benefit practically every business area and can be used by companies in any industry. Consider some potential uses for examples of eSignatures in different divisions:
Sales
Salespeople need to be quick on their feet. The signing and archiving of paper contracts continue to be a sales chain bottleneck. Why? The average sales team spends five to six days managing the contract signing process, which wastes valuable time and money. Here are examples of documents that can be signed using eSignature:
Orders and Invoices
Sales Contract
Business Agreements
With eSignature software, you can now speed up signing these documents and boost productivity. From five to six days, you can reduce the time needed to fulfill this task to a day or less.
Finance
Whether you're a lender working with a customer or a user using financial services, eSignatures allow you to keep an audit trail of your banking history. Having all of your legally binding documents, like loan applications, for example, in one location is the best way to ensure that they are easily accessible, completely safe, and searchable at any time.
Legal
When it comes to legal matters, electronic signatures that are encrypted and secure to industry standards can be a huge time-saver. By giving customers or staff electronic access to documents like contracts, the legal team can focus on actual legal work instead of finding authorized signatories in person.
There is a solution suitable for your needs, whether you need to sign a PDF or require a complete system that allows your customers or clients to sign electronically.
The most effective eSignature platforms improve customer service and document management through automation and by simplifying signature processes. Hardware and software for these systems are available from various vendors.
How To Choose The Right Vendor
You should consider several factors before settling on any eSignature solution. Look at some essential considerations below.
eSignatures allow users to sign documents in real time. However, a bad user interface can outweigh this benefit. Is the eSignature software you're considering user-friendly for everyone who sends and signs business documents?
Inquire about the measures the eSignature provider takes to detect and avert security lapses. Knowing the vendor's security policies, certifications, history, and frequency of security audits is crucial. Researching a provider's security policies and procedures might reveal problems, including data loss, vulnerabilities, and a lack of competence in cloud security.
When discussing security with an electronic signature vendor, it's best to ensure compliance. The eSignature provider must also meet the regulatory requirements of various sectors.
Nowadays, being mobile is essential in any line of work. All companies' clients and employees rely heavily on mobile devices like smartphones for conducting business on the go. So, it is essential to find an eSignature provider that allows for mobile e-signatures. The signing process must be optimized by the vendor for use with all mobile devices and operating systems.
For eSignature products to make you and your customers' lives easier, they must connect with your existing systems. For example, if your eSignature solution doesn't work with your existing CRM, you'll have to enter in any new information or changes manually. Errors and delays in the work processes due to manual data entry are possible.
Conclusion
It's not an exaggeration to say that eSignature has had a significant impact on how the company works, especially during remote-work setups. By knowing its benefits to your business transactions, you'll be confident to decide whether or not to implement electronic signatures. Always opt for the best option available, given the circumstances.

Working as a cyber security solutions architect, Alisa focuses on application and network security. Before joining us she held a cyber security researcher positions within a variety of cyber security start-ups. She also experience in different industry domains like finance, healthcare and consumer products.