In an ever-expanding business landscape, cybercrime remains the number one threat for businesses. So that begs the question, can businesses leverage growth by acquiring security for Office 365?
Office 365 is a leading suite of productivity and collaboration tools designed to take businesses to the next level. However, security for Office 365 isn't something many businesses have on their growth checklists.
This guide will explain why security is crucial for businesses using Office 365 and how leveraging growth by acquiring proper security is beneficial in the long run.
With all that said, let's start.
Why is Security Important For Businesses Using Office 365?
For users and businesses alike, Office 365 is a highly secure platform. However, Microsoft implements the "shared responsibility" model. This model states that businesses are responsible for protecting data and preventing data loss, while Microsoft ensures uptime across the suite.
The shared responsibility model also puts you in charge of crucial backups, compliance requirements, information protection, devices, and business data across the Microsoft Office cloud apps.
In return, Microsoft will give you the tools to elevate your business to the next level. So that begs the question, does Microsoft have the tools to protect your business against cyber threats and internal actors? The answer depends. Even though we stated that Office 365 is a highly secure platform, it could be better.
Again, security isn't the suite's primary role – it's yours. That's why Microsoft allows you to implement third-party security for Office 365, which includes backup solutions, email solutions, and more.
The topic of cloud security remains a high priority for businesses and users alike. So let's see what Microsoft puts on the table regarding security solutions.
Microsoft Native Security Features for Business Growth
Falling victim to a cyberattack could mean the end of your business. Therefore, businesses should pay close attention to security across the cloud. Here is what users and organizations can expect from Microsoft regarding security features and solutions:
It's no secret that email remains the most important communication channel for users and organizations. However, hackers are also looking to exploit Office 365 email security holes by targeting your email systems. This is even more evident in the Microsoft Dynamics 365 hack, where hackers exploit the system's flaws to send phishing emails.
In terms of Office 365 email security, Microsoft offers plenty of features to protect your email against phishing attacks. Anti-phishing protection is right up there as the most important part of email security, as phishing attacks and other malware get sent through email.
Other email security features include Exchange Online Protection and Microsoft Defender, which incorporate tools to strengthen your email security.
Data Protection and Privacy
Data is a valuable commodity. So naturally, hackers are most interested in your sensitive information. The MS Office suite offers several data protection and privacy features. None are more important than the 90-day retention policy, which keeps your data secured for 90 days after deletion.
In addition, Microsoft 365 doesn't mine your data for advertisers and limits their own access to your cloud to prevent malicious insiders from getting their hands on your valuable data. Finally, Microsoft stores your data from applications such as Outlook, Microsoft Teams, OneDrive, and other apps and services in geographically distributed and secured data centers designed to be foolproof against natural disasters.
How Businesses Leverage Growth Through Security
To answer the question of this topic, we have to consider everything and lay out the growth benefits by focusing on Microsoft Office 365 security. Therefore, here are the crucial reasons businesses must focus on Microsoft Office 365 security.
Stop Internal and External Threats
Despite Microsoft Office being a leading productivity and collaboration suite, that doesn't discourage hackers from trying to gain access to your cloud environment. But we're figuring out that internal threat actors are just as dangerous as ransomware attacks, phishing attacks, and other malware delivered to your inbox.
To prevent these actors from targeting your system and stealing valuable information, implement a third-party Office 365 backup solution to safeguard your data from being lost.
Prevent Hardware Malfunctions
While it's impossible to prevent hard disks from going bust, it is possible to prevent data loss from hardware malfunctions. Office 365 security solutions offer access to on-cloud storage where businesses can store all their data. This includes data from Outlook mailboxes.
Remain Legal and Compliant
Data loss is equally damaging to an organization's growth as hackers and internal actors. In addition, businesses that handle data must remain legal and compliant in the face of certain regulations. If not, the organization risks going out of business. Most importantly, businesses will be asked to show crucial documents in the event of litigation.
But what happens when a business cannot meet legal requirements due to data loss? Well, there could be unenforceable damages. To efficiently manage the information lifecycle on the Office 365 suite, ensure data is backed up from all applications and services across the Office 365 suite.
Prevent Accidental Deletion
Even if your Microsoft Office 365 security is up to the task, there is always the issue of accidental deletion. While it can happen to anyone, there are ways to combat accidental deletion. Namely, third-party backup solutions will ensure data replication across the suite. That means you can access accidentally or intentionally deleted data at any time and recover it.
Conclusion
Security is essential for business growth. Therefore, businesses using the Office 365 suite must implement proper security for Office 365. Combining the suite's native tools and third-party solutions ensures your organization's successful growth.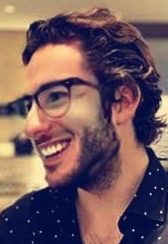 Information security specialist, currently working as risk infrastructure specialist & investigator.
15 years of experience in risk and control process, security audit support, business continuity design and support, workgroup management and information security standards.