We all practically breathe technology nowadays, but at the same time, we are not even aware of it. The use of the internet for almost everything has become so natural. You can find a desktop or mobile app for anything—banking, shopping, exercise, entertainment, you name it—and get what you need.
The importance of security has increased at the same time. Protecting yourself from threats from scammers, hackers, and other cybercriminals is crucial in this digital age. You'll do well to safeguard your internet information when making purchases or clicking on hyperlinks. Even while technology gives us daily conveniences, we need to be constantly on guard.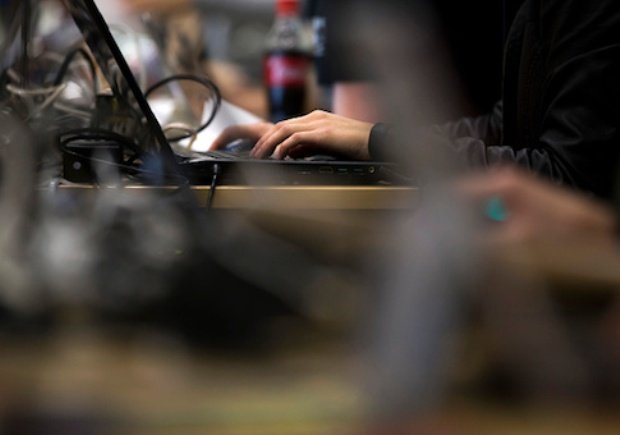 Are Sports Betting Sites Secure?
The online gaming and sports betting industries are likely the safest places to be on the internet. Since their inception, online casinos and bookmakers have set the bar for internet security. Thanks to the cutting-edge technology used online sportsbooks safeguard their users and keep their identity and financial information completely protected. Finding a website that offers a list of the best offshore sportsbooks is always a good idea as these sites have pre-selected the safest and best-reviewed sites for you. 
Modern Advanced Encryption Technology
Platforms for online gaming are essentially comprised of data. The gaming software that runs the preferred online casino table games and slots as well as the sign-up forms, payment systems, and user interfaces that provide your gaming experience are all stored in databases.
The gaming software that runs the preferred online casino table games and slots as well as the sign-up forms, payment systems, and user interfaces that provide your gaming experience are all stored in databases. It's crucial that online casinos adopt the most recent digital encryption technology because all of that data might be helpful to a cybercriminal. This entails implementing Secure Sockets Layer (SSL) and end-to-end encryption on pages and functions, as well as integrating HyperText Transfer Protocol Secure (HTTPS) into the casino's website.
Numerous businesses have teamed up with Shift4 Payments to conduct iGaming and sports betting payments through their sites and casino game apps in order to offer the finest possible online casino security.
Thanks to its top-of-the-line processing technology, Shift4 Payments is the global leader in integrated payment processing solutions.
Actual cardholder data is kept out of the system through point-to-point encryption that has been PCI (Payment Card Industry) approved. By substituting saved card information with a random number that is useless in the hands of hackers, advanced tokenization technology offers an additional layer of security.
Engineering Fairness Into Online Casino Gaming
While it's reassuring to know that your sensitive information is secure from data thieves, this knowledge is insufficient to completely sit back and enjoy online sports gambling and casino games. Players also need to be absolutely sure that they are using a platform for fair and responsible play.
RNGs, or random number generators, are one approach to guarantee that online gambling games are as fair as possible. An RNG is a complex computer program that generates enormous sequences of random numbers that don't have any discernible pattern. Following that, these numbers influence random game events, such as the symbols that appear on the reels of online slots or the hands dealt in card games, among other things.
It's advantageous to understand that the odds aren't unfair against you when playing games of chance. To make sure that games are unpredictable and that there aren't biases toward any particular outcomes, RNGs must be thoroughly and carefully verified. All legitimate online casinos, use RNGs that have been tested and verified by outside organizations to guarantee consistently fair gaming.
This inspires confidence in players and guarantees favorable reviews of online casinos. In truth, technology has had a huge impact on how people bet, and it's fascinating to look at how it has altered our perception of the gambling industry.
Assisting Gamers In Becoming More Responsible
Even while RNGs may maintain fairness, you are still responsible for engaging in safe gaming. Gaming responsibly is more important than ever because real-money online sports wagering and gambling games are getting more and more well-liked and acceptable.
GameSense, a cutting-edge responsible gaming product licensed to MGM Resorts International by the British Columbia Lottery Corporation, is one piece of technology that can aid in this regard.
GameSense incorporates resources and instruction for safe gaming into their customer service model. This gives each player access to resources that improve positive play judgments, enabling them to gamble responsibly and with knowledge. Players' screens are brought to life through interesting material and user interactions, with an emphasis on effective communication.
The application also links users to GameSense Advisors, qualified professionals. The goal is to provide gamers with support and information about responsible gambling practices in an approachable manner so they may enjoy fun, safe, and responsible gaming.
The National Council on Problem Gambling's Public Awareness Award was given to the GameSense initiative. As they engage in the many different kinds of casino games offered, players can have the required transparency thanks to this market-leading program.
Does Cryptocurrency Matter?
Since the invention of cryptocurrencies, gambling sites have been exploring these. Decentralized cryptocurrencies like Bitcoin and Ethereum are independent of any nation or government. Because the blockchain generates safe transactions and inhibits fraudsters from manipulating the system, digital casinos are intrigued by employing them.
Nevertheless, they have a long way to go before embracing cryptocurrencies widely, in part because they are so unstable. As a result, investors cannot be certain that the worth of any one cryptocurrency will stay constant.
The future of cryptocurrencies in the online gambling sector is therefore questionable. But as of right now, it makes no difference because BetMGM's safe payment system is so sophisticated that it renders cryptocurrency's security features irrelevant.
Conclusion
The FSGA and its affiliated companies are dedicated to enhancing these policy objectives through conformance in the jurisdictions that choose to legalize sports betting. Legislators have identified the protection of customers and the requirement of assistance for problem gambling as two of the most important policy objectives.
However, if you plan on attending the World Cup in Qatar, it is highly recommended that you purchase a burner phone. In addition, you should refrain from shooting any photographs that would run afoul of the rigorous moral regulations that are enforced in the Gulf state. Immigration officials are set on gaining access to your phone data forever therefore caution must be taken.
The powerful data protection agency CNIL in France is providing advice to football fans on how to protect themselves from the espionage that may occur as a result of using applications related to the Qatar World Cup 2022.

Working as a cyber security solutions architect, Alisa focuses on application and network security. Before joining us she held a cyber security researcher positions within a variety of cyber security start-ups. She also experience in different industry domains like finance, healthcare and consumer products.