At least nine persons, including Greenwood and Ignatova, have been charged with fraud in connection with OneCoin by the United States government in four separate but connected cases. The Chinese government has brought charges against 98 individuals on the suspicion that they attempted to sell OneCoin. 18 people were taken into police custody in India on suspicion of promoting the Ponzi scam.
According to the information provided by the Department of Justice, Greenwood and Ignatova established OneCoin in the year 2014 in Sofia, Bulgaria. OneCoin is said to have been promoted to investors as a cryptocurrency up to around 2017 of this year. In January of 2017, the OneCoin exchange was taken down, however it seems that trading occurred among persons linked with the exchange for some time. The website known as OneCoin.eu remained active till the year 2019.
In point of fact, OneCoin operated as a multi-level marketing (MLM) pyramid scam, in which members of the OneCoin network were paid commissions if they were successful in recruiting new customers for OneCoin. According to the company's own advertising materials, there have been more than three million individuals invest. And according to the company's statistics, OneCoin produced more than $4.3 billion in sales and $2.9 billion in alleged profits during the fourth quarters of 2014 and 2016 respectively.
Greenwood is said to have made $21 million per month while he was at the very top of the multi-level marketing pyramid. It was claimed by Greenwood and others that OneCoin, like Bitcoin, was mined using processing power and its transactions were recorded on a blockchain. But that wasn't the case.
According to a purported email exchange between Ignatova and Greenwood, Ignatova said, "We are not mining really – but telling people garbage."
On Friday, while pleading guilty in a federal court in Manhattan to accusations of conspiring to deceive investors and to launder money, Karl Sebastian Greenwood, co-founder of the fraudulent "Bitcoin-killer" OneCoin, presented a different view of the alleged cryptocurrency. Greenwood was charged with conspiring to mislead investors and to launder money.
In July of 2018, Greenwood was detained in Thailand and subsequently deported to the United States of America. "Cryptoqueen" Ruja Ignatova, also known as Dr. Ruja Ignatova since she has a law degree, is still at large and is listed as a fugitive on both the FBI's Ten Most Wanted list and Europol's Most Wanted list. She is the second co-founder of OneCoin.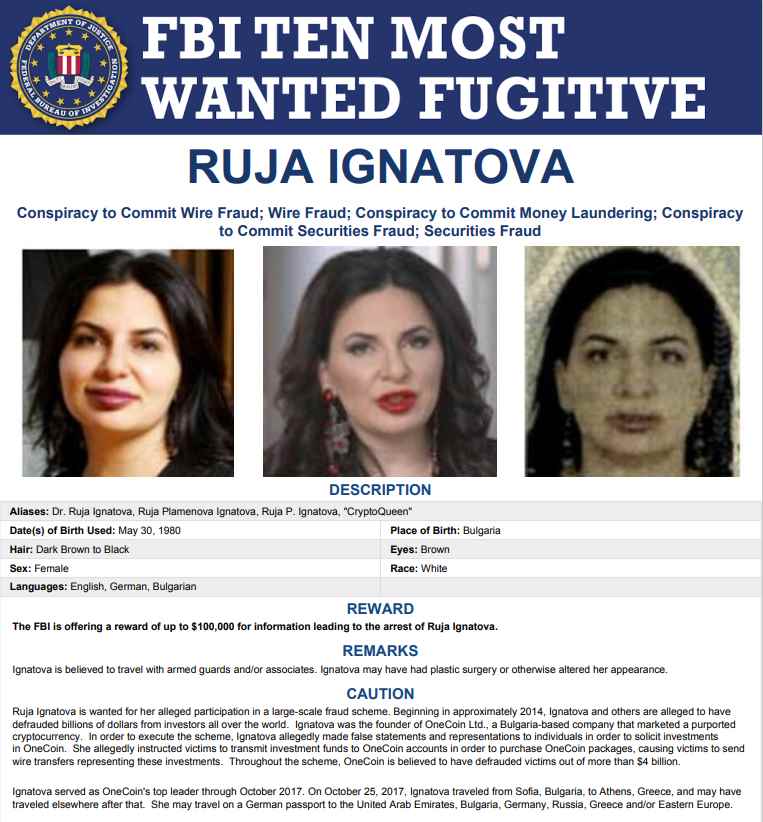 According to a statement released by the United States Attorney Damian Williams, "As a creator and leader of OneCoin, Karl Sebastian Greenwood orchestrated one of the greatest worldwide fraud schemes ever committed." "Unsuspecting victims were duped out of billions of dollars by Greenwood and his co-conspirators, including the fugitive Ruja Ignatova, who claimed that OneCoin would be the 'Bitcoin killer.' Greenwood is now on the run. In point of truth, OneCoins had zero value whatsoever."
The Feds believe that the value of OneCoin was arbitrarily determined by those in charge of the company; these individuals manipulated the OneCoin exchange in order to create the appearance of trading volatility; however, the price of OneCoin was consistently higher when it closed than when it opened.
Ignatova allegedly communicated with Greenwood about one of the objectives for the OneCoin trade exchange in an email dated August 1, 2015. According to the email, Ignatova wrote that one of the objectives was to "always close on a high price end of day open day with high price, build confidence – better manipulation so they are happy."
The value that was ascribed to OneCoin, as stated by the Department of Justice, increased gradually from €0.50 ($0.53) to around €29.95 ($31.80) per coin and did not see any drops in value.
Greenwood, who is a citizen of both Sweden and the United Kingdom and is 45 years old, entered a guilty plea to one count of conspiracy to conduct wire fraud, one count of wire fraud, and one count of conspiracy to commit money laundering. Each offense carries a potential jail sentence of up to twenty years.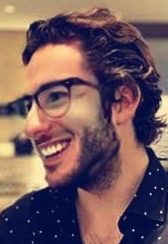 Information security specialist, currently working as risk infrastructure specialist & investigator.
15 years of experience in risk and control process, security audit support, business continuity design and support, workgroup management and information security standards.