With the increasing complexity of today's business world, understanding the role of investment banking in a corporation is essential for any modern businessperson. Investment banking services can help corporations make informed decisions about their investment strategies and long-term financial goals.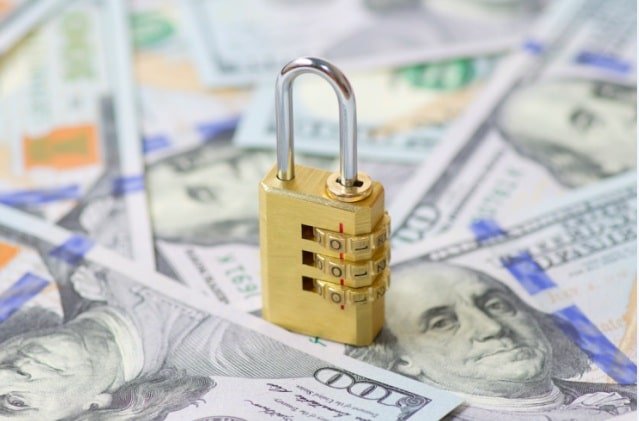 In this blog post, we will take an in-depth look at the role of investment banking in a corporation and how it can benefit businesses.
What is investment banking?
Investment banking is a specialized form of banking focused on helping companies issue securities, acquire assets or raise capital. Companies may also contact an investment bank to assist them with mergers and acquisitions, restructurings, or other complex corporate transactions.
Investment bankers typically work with corporations on large deals such as initial public offerings (IPOs), secondary offerings, debt financings, and mergers and acquisitions (M&A). They advise and counsel companies on all aspects of the transaction process, including pricing, timing, regulations, and disclosure requirements.
Investment bankers are like navigators in a sea of high finance. With their expert knowledge and experience, they provide invaluable guidance to their clients as the investment climate shifts and evolves.
Very often, investment bankers also use the services of third parties, such as data room services. Best data room providers allow companies to store and share their confidential documents with multiple stakeholders securely. In addition, the best virtual data room providers ensure that companies have truly seamless experience sharing confidential documents.
What are the most common investment banking sectors?
Investment banking has evolved to become increasingly specialized. The most common sectors today are:
Technology, media, and telecommunications investment banking (or TMT investment banking)
Healthcare investment banking
Energy and power investment banking
Real estate investment banking
Consumer/retail/branding investment banking
Capital markets
All of these sectors focus on helping companies make smart decisions about their investments and capital raise projects.
What is a data room in investment banking?
A data room is a secure online workspace used in investment banking to facilitate due diligence and other financial transactions. Today, there are two main types of data rooms: traditional physical data rooms and cloud-based virtual data rooms.
A physical data room is a secure, physically accessible location, usually at an investment bank's office, where documents and other information related to a transaction are stored. On the other hand, an electronic data room is a secure online repository where documents, financial records, and other confidential information can be stored, shared, and accessed.
Online data room software enables companies to securely store, manage and share confidential documents with advisors and potential investors. They are also a great way for corporations to have full control over their documents, allowing them to manage access rights on a granular level and monitor viewing activity.
In the event of an initial public offering (IPO), investment bankers and attorneys need access to confidential information from the private company. Data rooms are used for this purpose to provide such a secure environment.
All those who enter these areas should know that divulged information is legally prohibited. Of course, adhering to local laws and regulations, as well as individual agreements between parties, is integral for everyone involved to comply with the necessary legalities surrounding IPOs.
Importance of investment banking in a corporation
The role of investment banking in a corporation is to help them make the most informed, profitable decisions about their investments. Here are some examples of how an investment banker might help a corporation:
Act as financial advisors. The primary role of an investment banker is to act as a financial advisor to corporations by helping them develop strategies that optimize their capital structure.
Conduct market analysis. Investment banking firms will also provide market intelligence and analysis that enables corporations to understand their industry landscape better and position themselves for success within it.
Help find funding options. Most firms will also offer access to institutional investors, which can facilitate easier access to funding options for corporations looking to grow or diversify their investments or operations.
Provide strategic guidance. Investment banks also play an important role in providing strategic guidance regarding mergers and acquisitions (M&A) activity. They provide expert advice on target selection criteria, negotiation strategy, and due diligence processes which can help ensure that companies make sound decisions when entering into M&A agreements.
Have access to global networks. Additionally, they often have access to global networks of potential buyers, which can help facilitate quicker completion times for deals that may otherwise have taken months or years longer without their involvement.
Leverage data room software. Investment banking firms can also use data room software that allows companies to securely store, manage, and share confidential data with potential buyers or investors. Using a virtual data room, companies can have full control over their data and provide access to the data on a secure online platform. It is increasingly necessary in today's digital world, where data security has become a top priority for corporations.
Bottom line
Investment banking is integral in helping modern businesses navigate the complexities of today's ever-changing business environment. Corporations can take advantage of the numerous growth opportunities through their guidance, capital access, and data room software.
Whether it's an IPO, M&A, or strategic transaction, investment banks are the go-to solution for corporations looking to move the needle and achieve their desired outcomes. Investment banks can provide invaluable support in these endeavors through their expertise, experience, and access to networks.
Besides, investment banks are also able to provide strategic financial advice and market intelligence that can help companies make more informed decisions when making an investment or operational decisions!

Working as a cyber security solutions architect, Alisa focuses on application and network security. Before joining us she held a cyber security researcher positions within a variety of cyber security start-ups. She also experience in different industry domains like finance, healthcare and consumer products.