In order to resolve two separate cases launched by the states of Indiana and the District of Columbia about the "deceptive" location monitoring practices of Google, the company has reached an agreement to pay a combined amount of $29.5 million.
The complaints were filed as a reaction to discoveries made in 2018 that the internet business continued to monitor the movements of users on Android and iOS devices using a setting known as Web & App Activity, despite the fact that users had turned off the Location History choices.
Dark patterns are design decisions that are meant to fool users into carrying out acts that breach their privacy and overshare information without the knowledge or consent of the user. Google was also accused of using dark patterns, which relate to design choices that were employed.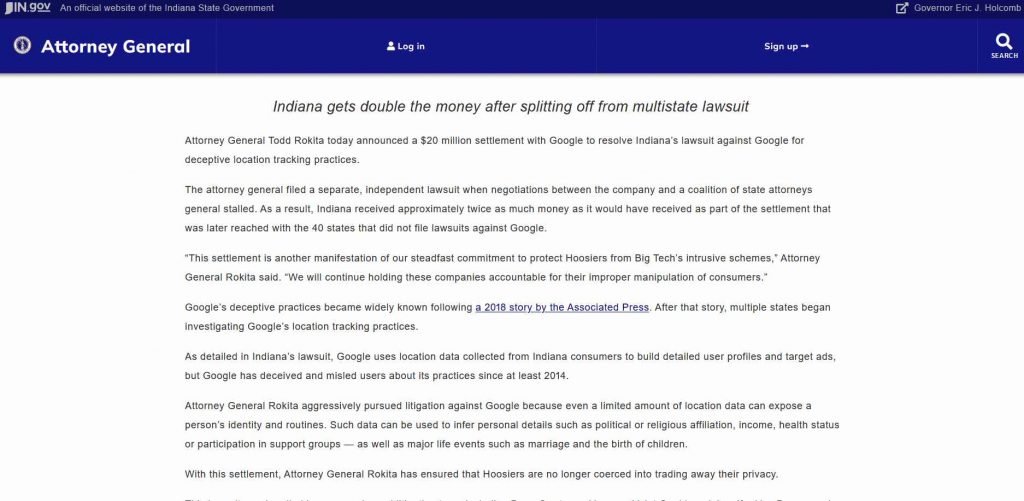 Last Monday, the state of Indiana issued a press release in which it said that "Google utilizes location data obtained from Indiana customers to develop extensive user profiles and target advertising," but that "Google has deceived and misled users about its methods since at least 2014," the statement read.
After being sued by the states, the search and advertising giant was ordered to pay $9.5 million to the state of District of Columbia and $20 million to the state of Indiana. The lawsuits brought by the states said that the firm monitored the whereabouts of users without the users' prior agreement.
The payment is in addition to the $391.5 million that Google agreed to pay to 40 states last month in order to resolve similar charges. The firm is currently being pursued in court for location monitoring in two further cases in the states of Texas and Washington.
In accordance with the terms of the settlement, the company has been mandated to provide users who have Location History and Web & App Activity enabled with information regarding whether or not their location data is being collected, as well as instructions for how users can disable the settings and delete the data.
In addition, it is anticipated that Google will keep up a web page that details all of the categories and sources of location data that it collects, and that it will refrain from sharing the precise location information of users with third-party advertisers without first receiving their express consent.
In addition to this, it will be required to automatically destroy any location data that was obtained from a "device or from IP addresses in Web & App Activity within 30 days" of the information being obtained.
The Mountain View-based business said in November 2022 that it has brought out a number of privacy and transparency changes that let users to automatically remove location data associated with their accounts and that the lawsuits are based on "outdated product rules."
In addition, Google said that it would begin offering more "specific" information on the Web & App Activity management. In addition, Google will establish an information center and a new toggle that will allow users to switch off both the Location History settings and the Web & App Activity settings and remove historical data in "one easy step."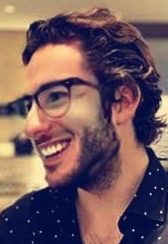 Information security specialist, currently working as risk infrastructure specialist & investigator.
15 years of experience in risk and control process, security audit support, business continuity design and support, workgroup management and information security standards.