The times when the range of ERP systems on the software market was still quite clear are long gone. In the meantime, the well-known cut-throat competition that the various ERP manufacturers are confronted with also prevails here.
Modern ERP programs for large companies allow for driving top-line growth. However, it is much more difficult to decide whether it is necessary to implement such a system. In this blog, we'll see what ERP systems consist of and 
What Do People Mean When They Say ERP?
ERP is the abbreviation for Enterprise Resource Planning. It is most valuable at the operational level as it provides an accurate real-time view of every function's performance. Extensive business software can do much more and serves numerous requirements of large companies or corporations.
This software solution maps the flow of goods in a company's business process. Naturally, it is limited to the areas of warehousing, logistics, and disposition. In contrast, ERP software focuses more on planning and integrating all relevant data for the entire resource planning. Within this field, one deal with planning, managing, and controlling operational production factors of a company as efficiently as possible. These resources can be, for example:
Materials
Capital
Operating resources
Work
Staff
In addition, ERP systems in the areas of warehousing and logistics often provide practical special functions for production planning and control, as well as for procurement and disposition. In combination, they ensure efficient warehousing and a precise warehouse overview.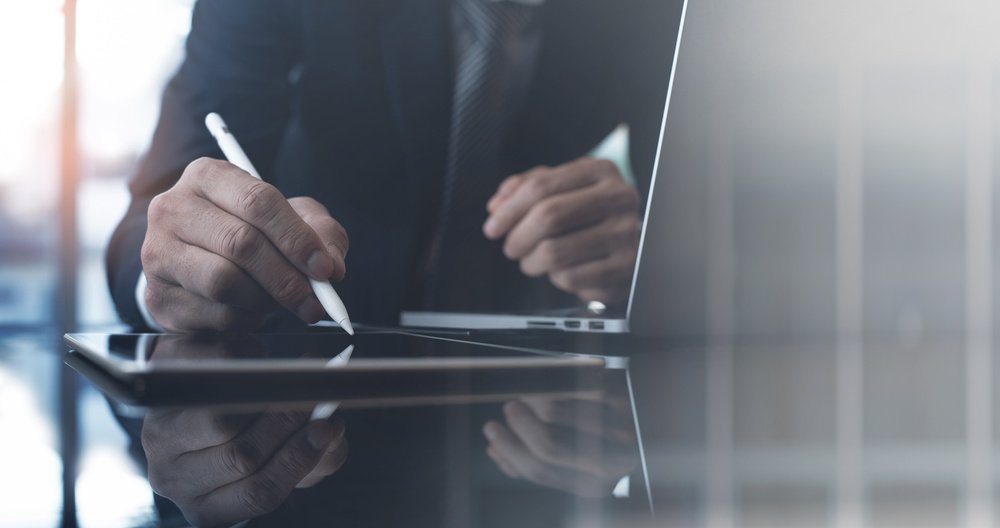 What Are the Main ERP Types?
ERP programs are now offered in different variants by ERP manufacturers. With regard to the technical provision, companies can choose between two software models:
On-premise software (license and usage model for locally installed computer programs) is mostly used in large companies and corporations since it can be set up specifically for a company, and the complexity and requirements can be mapped well.
SaaS solutions (online programs or cloud ERP systems) can be set up more quickly and simultaneously consider industry-specific requirements.
In addition, it is now possible to use hybrid ERP programs. This means that some parts of the system are operated in-house (on-premise), while others are in the cloud, ready for processing. Hybrid ERP solutions combine the advantages of both models and are particularly interesting for medium-sized companies.
How Do Different Business Functions Benefit From Using ERP?
ERP software today is a comprehensive business software with the corresponding ERP functions and modules. These enable all relevant business processes to be efficiently mapped in one system. As they are modularly expandable, systems allow companies to add modules and functions to software anytime. It can be adapted individually to the current requirements and needs. Modern ERP programs today include the following basic modules, which we will look at in more detail below.
Inventory management and logistics
A modern ERP solution has a module for merchandise management (WaWi) and logistics. This area of ​​application includes functions for the following tasks:
Goods receipt and goods issue processing
Material data management
Order and invoice processing
Consumables handling
In addition, ERP systems in the areas of warehousing and logistics often provide practical special functions for production planning and control, as well as for procurement and disposition. In combination, they ensure efficient warehousing and a precise warehouse overview.
Manufacturing
Manufacturing is one of the core areas, at least in industrial companies. The range of tasks can be mapped in a special basic module of the ERP software. The most important basic functions for production include:
Material requirements planning
Sales and production planning
Workflow and BOM management
Workplace and resource management
Production order release and implementation
Since production planning and control (PPC) is an important part of business software, ERP software for production interfaces with many other business areas – for example, sales or procurement.
Financial resources
ERP software also simplifies and automates numerous tasks in a company's finance and accounting departments. In most cases, the corresponding module contains functions for the following tasks:
Payments
Reminders
Depreciation
Assets and liabilities
Change of annual accounts and financial year
Modern ERP programs make day-to-day accounting work much easier. This saves responsible managers a considerable amount of work.
Human resources
Most ERP programs have a basic module covering the payroll and human resources (HR) departments. Efficient employee management in your company is ensured thanks to special functionalities. Here are some examples:
Onboarding and staff transfer
Career planning
Human resource development
Determination of fees and billing
Salary adjustment
In addition, ERP often includes its own time recording, with which all working, personnel, and machine times can be clearly booked.
How Do Enterprises Benefit From Using ERP?
Enterprises with different ERP program requirements can choose from various modules and functions that perfectly meet their individual needs, especially practical cross-departmental ERP functions:
Document and workflow management
E-commerce connections and interfaces
Archiving and database management
Reporting and data warehouse
In recent years, large corporations have benefited from the many advantages of ERP implementation. These are tailored to corporate needs and help them plan and control their business processes much more efficiently and map them uniformly.
Data aggregation and analysis. ERP systems generate enormous volumes of raw data, and there is always more value to be unlocked from this information. With ERPs, businesses can draw in-depth insights from their data directly within the operational system.
Customization. Even when every team in a business is working toward a common goal, individual stakeholders may have their own data analysis mandates and requirements. An integrated role-based ERP system allows each team to generate the reports and dashboards they need to meet their objectives.
Predictive capabilities. ERP allows for conducting predictive analysis and modeling. Together, they offer companies an end-to-end view of their past, present, and possible future.
Real-time decisions. Traditional reporting is retrospective, but enterprises need to get more predictive to stay competitive. That is where ERP software comes in, delivering data and analyses in real-time to fuel better, faster decision-making.
Comprehensive insights. When ERP is integrated, businesses don't have to go back and forth between technologies to assess their performance. All the necessary data is in one place, ready to be used for simple reporting, predictive modeling, or answering specific queries.
Efficiency. ERP allows companies to consolidate, organize and analyze large data sets from multiple sources in real time. This added speed removes a significant barrier that has traditionally hampered business agility.
Reporting. ERP enhances reporting by allowing teams to incorporate larger datasets for deeper analyses, all while speeding up the report generation process. Moreover, simple dashboards make reports accessible to authorized users across the organization, no matter their level of technical expertise.
Conclusion
If you are looking for a suitable ERP system for your company, you should ensure that the business software fits the company's structure and size. This is the only way to find the ideal solution for your company structure and ensure efficient process planning, management, and control across all levels and departments. Moreover, schedule some demos and calls with a prospective and experienced vendor as you look at your ERP software options.

Working as a cyber security solutions architect, Alisa focuses on application and network security. Before joining us she held a cyber security researcher positions within a variety of cyber security start-ups. She also experience in different industry domains like finance, healthcare and consumer products.