According to ION Group's , the company makes it possible for "financial institutions, central banks, and enterprises to digitize and automate their most business important procedures." The trading of financial derivatives on international markets has been affected as a result of a ransomware attack that targeted the Dublin-based software business ION Group. The attack on the financial software business by the ransomware had an effect on "global markets."
According to correspondence that was published by Bloomberg, the notorious LockBit gang, which is located in Russia, was the group responsible for the ransomware attack. Because of the incident, post-trade procedures, which are normally handled automatically by the software developed by ION Group, have to be carried out by hand. This applies to a variety of tasks, some of which are extremely time-sensitive and include the process of updating margin requirements for trades.

"The event is confined to a particular environment; all of the servers that were impacted have been unplugged, and repair of the affected services is now underway." According to ION's statement, more details will be provided "as they become available."
ION Group clients' ability to trade and clear exchange-traded derivatives is being negatively impacted as a result of network difficulties that were created by a cyber incident on selectION Group systems. ION Group is aware of these issues and is working to resolve them. To determine the degree of the effect on trading, processing, and clearing, they are now collaborating with members that are affected by the situation, such as clearing companies and exchanges, as well as market regulators and other parties.
It is currently working to coordinate communication and information sharing by holding regular calls with relevant parties to assess the firms that have been impacted, how those firms can collaborate to mitigate the disruption, and to seek clarity over concerns regarding affected regulatory obligations and reporting.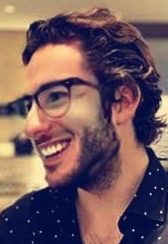 Information security specialist, currently working as risk infrastructure specialist & investigator.
15 years of experience in risk and control process, security audit support, business continuity design and support, workgroup management and information security standards.