The hacking gang known as Alphv claims to have broken into the network of Sun Pharmaceutical Industries Ltd. and stolen more than 17 terabytes of data, including the personal information of more than 1,500 workers, some of whom were located in the United States and Europe.
The hackers claim that they tried to extort a ransom from the firm via "conversation," but the company declined to interact with them. Sun Pharmaceuticals did not respond to the hackers' claims.
The hackers claim that Sun Pharmaceuticals purposefully downplayed the significance of the data leak by claiming in public that it was only a "small issue."
In addition, the hackers claim that the company's information technology staff is continuously attempting to arrest the criminals operating inside the company's network by putting in place a variety of honeypot traps.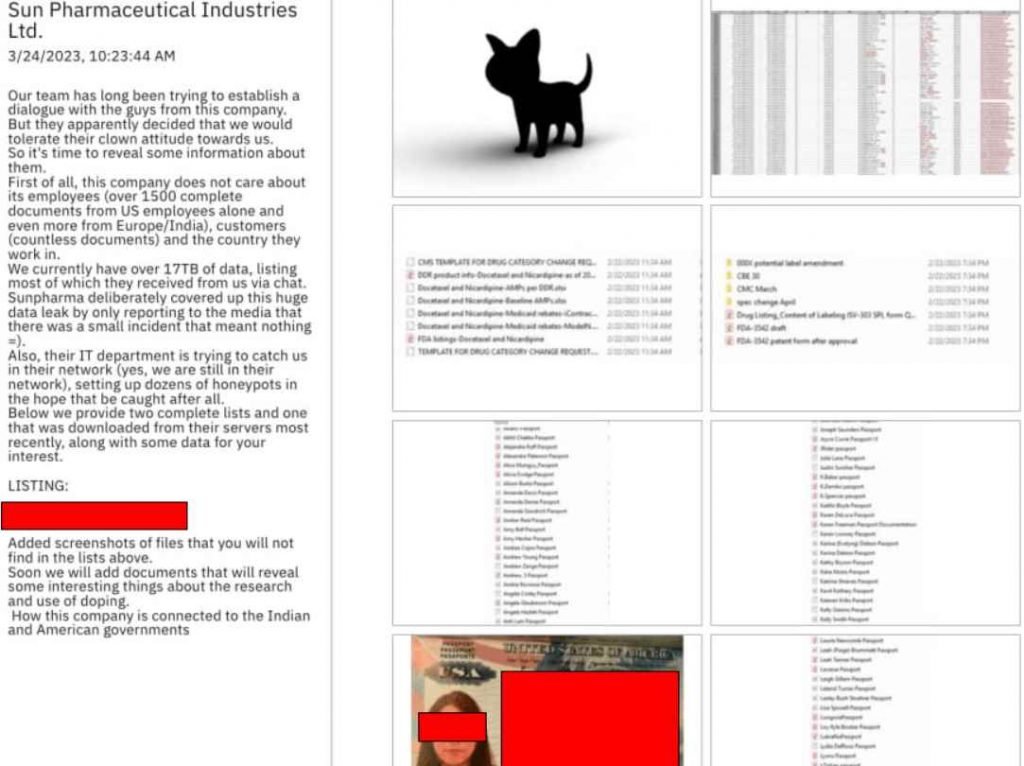 In filings with the Bombay Stock Exchange, Sun Pharmaceuticals, which is the fourth-largest specialty generic pharmaceutical business in the world, said that attempts to contain and eliminate the ransomware are underway, and that a cybersecurity firm has been recruited to assist react to the situation. The pharmaceutical medicines manufactured by this Mumbai-based corporation were sold in more than one hundred different countries in 2022, resulting in sales of $5 billion. It has more than 37,000 workers under its payroll.
The business has acknowledged that an anonymous ransomware gang has claimed responsibility for the attack; however, they have not identified the group. On March 24, the infamous Black Cat/AlphV ransomware organization posted information about the firm on their leak site.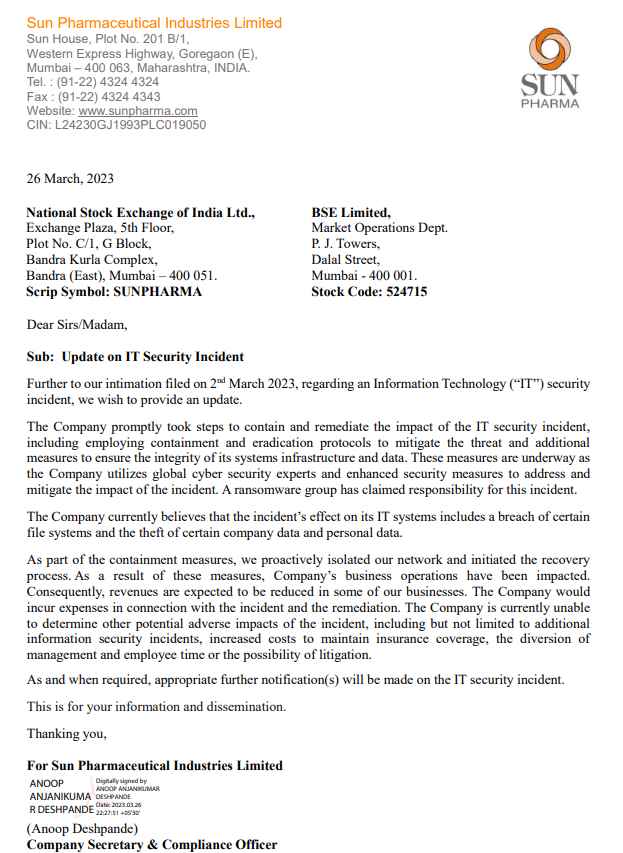 The hackers have made threats to release material linked to the company's alleged doping study, and they have threatened to do so many times.
The purported data breach at Sun Pharmaceutical Industries Ltd. may have severe and far-reaching repercussions in the event that it was confirmed to have occurred.
The price of Sun Pharma's stock was lower than expected when trading began in Mumbai. Nevertheless, it was trading at 980.30 rupees, a gain of 0.8%, on the BSE at 9.40 in the morning after recovering from its losses. The BSE Sensex had a gain of 0.4%.
This comes at a time when there is an increasing risk of similar attacks being carried out on the healthcare industry in India, which is the industry that has been targeted the most, followed by education, research, the government, and the armed forces.
As compared to other industries in India, the healthcare sector had the highest number of cyberattacks. In 2022, an organization in India was attacked an average of 1,866 times each week. In 2022, there was a 38% year-on-year rise in the number of global cyberattacks.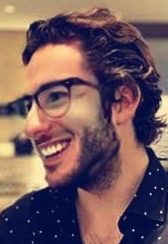 Information security specialist, currently working as risk infrastructure specialist & investigator.
15 years of experience in risk and control process, security audit support, business continuity design and support, workgroup management and information security standards.