Western Digital, a corporation that specializes in the storage of digital information, announced that on March 26, 2023, it was the victim of a "computer security incident" in which hackers gained access to numerous of the company's internal systems. SanDisk manufacturer reveals continuing intrusion after data taken by hackers.
A cyberattack that started a week ago on the data storage giant Western Digital is still underway, and the business has confirmed that hackers have acquired access to its systems as well as the company's data.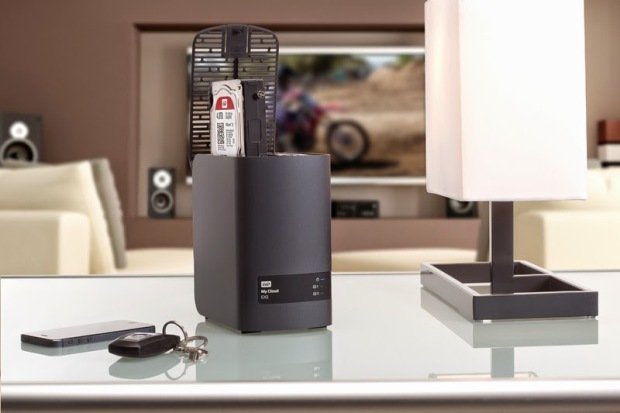 The corporation said in a statement that was made public on Monday morning that its IT staff made the first discovery of the network security breach on March 26. According to the statement, the hackers were successful in stealing data, but Western Digital is still trying to determine how much data was really stolen.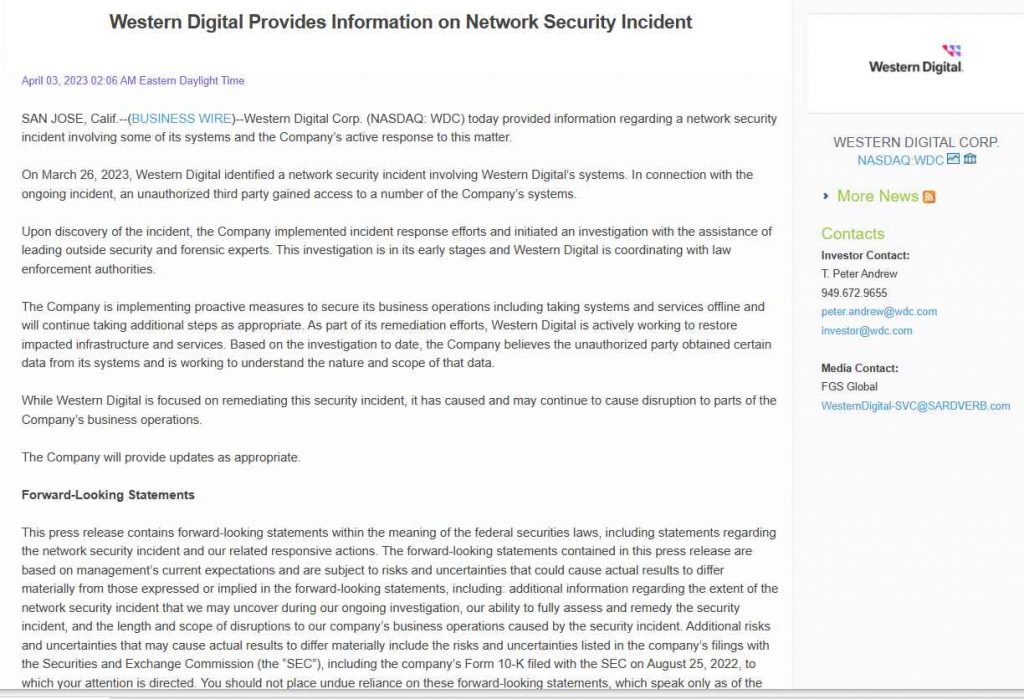 In relation to the continuing problem, the firm has said that "in conjunction with the ongoing incident, an unauthorized third party got access to a number of the Company's systems." The SanDisk brand is one of the most well-known products manufactured by Western Digital, which is primarily known for its portable hard drives and removable memory cards. The company reported sales of over $19 billion in 2022.
According to the statement, after discovering the occurrence, "the Company immediately deployed incident response activities and began an investigation with the help of top independent security and forensic experts." "Western Digital is collaborating with law enforcement agencies as this inquiry continues to go through its early phases."
The firm did not react to queries for comments about whether or not it was dealing with a ransomware attack; however, the company did state that it is "taking systems and services down," which is a common measure taken by many companies when dealing with ransomware.
The corporation claims that it is taking preventative actions to ensure the safety of its business operations, one of which includes keeping some systems and services down. Also, the corporation is adopting whatever extra preventative measures deemed necessary to avoid future security lapses.
Customers were reassured by the corporation that it is working to restore the compromised infrastructure and services while also putting in place safety precautions to thwart any such cyber attacks that may occur in the future.
In order to investigate the security breach, Western Digital is collaborating with a cybersecurity company, the identity of which has not been made public, and working in conjunction with law authorities.
The data breach that occurred at Western Digital brings to light the ongoing risk that cyber attacks pose to businesses and the consumers of such businesses. This serves as a timely warning to enterprises that they should take preventative steps to ensure the safety of their networks and the confidentiality of critical data.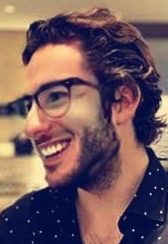 Information security specialist, currently working as risk infrastructure specialist & investigator.
15 years of experience in risk and control process, security audit support, business continuity design and support, workgroup management and information security standards.