The Dutch police are warning users of a known hacking site that they will no longer be anonymous by contacting them through email, postal mail, and telephone. The purpose of these communications is to instill fear in the users of the site.
Warnings are being sent by the nation's National Police Corps to anyone suspected of using the online forum known as RaidForums, which sold stolen user information, including databases taken from corporations. The hacker website, RaidForums, was taken down by foreign law enforcement agencies last year, and its user database was confiscated.
The Dutch police claim(Opens in a new window) that they have been combing through the records and have identified several thousand registered users who viewed stolen data that was circulating on the website. In response, the Dutch police have resorted to informing the individuals accused of committing cybercrime that their actions are being monitored by sending "thousands of emails," "hundreds of letters," and "a dozen stop calls" to their addresses.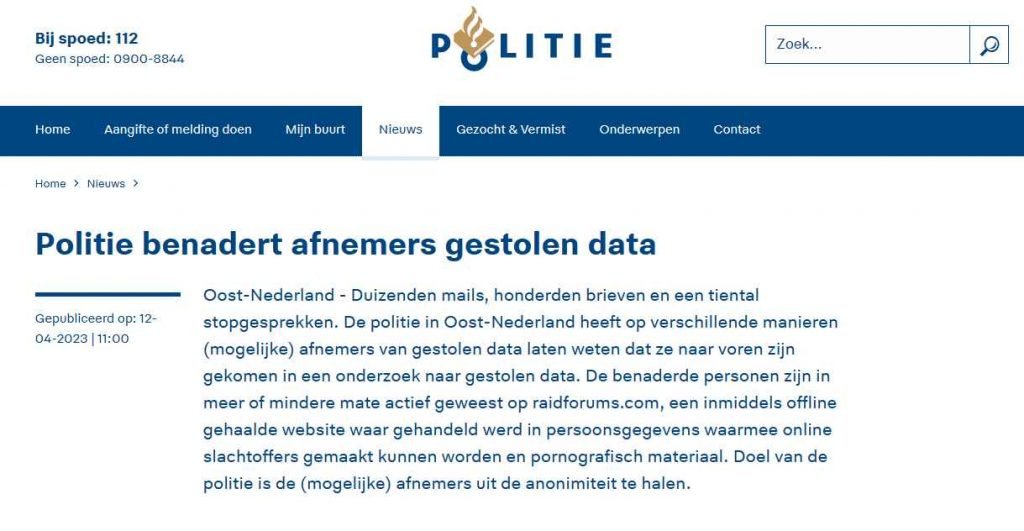 The police said that they want to convey a strong message that online activity is transparent by revealing the identities of (possible) customers, particularly on forums where lists of personal data are exchanged. An further statement was made by the organization, which said, "Depending on the level of activity on such forums, users may receive an email or letter informing them that they are users of a recently taken-down forum, an explicit call to stop their activities, and a warning of the consequences of engaging in online criminality." The police will have a word of caution with minors, and they will be warned.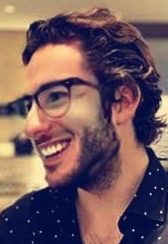 Information security specialist, currently working as risk infrastructure specialist & investigator.
15 years of experience in risk and control process, security audit support, business continuity design and support, workgroup management and information security standards.