Starting from 2018, GDPR and marketing have more in common than you could ever imagine. In fact, compliance with GDPR in marketing has become a common thing for those who operate in the EU market or with EU customers. Google GDPR has also been evolving to make sure that customers feel safe within the web space and that the SEO data collected does not violate their privacy. Learn more about the relationship between GDPR and marketing in this article to be compliant with EU regulations and avoid any associated penalties for non-compliance with GDPR.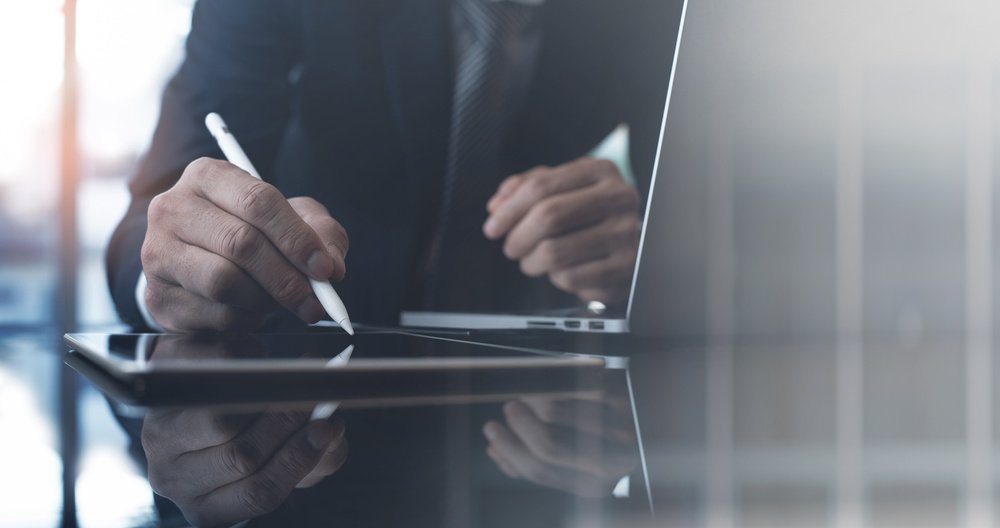 GDPR and Marketing in 2023
Surfing online is often a black box, especially for users who do not know whether their actions are monitored and information collected. To make users feel safe, a set of rules was adopted – General Data Protection Regulation (GDPR). It is a codex of regulations containing more than 200 pages of text and describing how user data should be treated in the web space.
Before we analyze the relationship between GDPR and Marketing in 2023, we need to better understand the principle of GDPR. Below find the core ideas of GDPR:
Transparency: All the operations related to data collection, processing, and storage must be clear to users.
Purpose: Companies must treat user data for a legitimate purpose and inform users about this purpose at the point of data collection.
Amount: The aspects of information to be collected must be adequate. Companies are supposed to request only that data that makes sense for further processing.
Accuracy: Companies must keep the user data actual and up-to-date. Users need to have an opportunity to correct any information if needed.
Erasure: Companies have to delete any information about users upon request. Users are eligible to ask for the deletion of their data in the company's digital systems.
Confidentiality: Companies must keep user data safe and secure. All user information must be treated confidentially and not shared with third parties.
Understanding these fundamental concepts about GDPR would help you build conscious marketing campaigns and SEO strategies. Compliance with GDPR will also help you to sustain your website authority for Google links gain. More details on the implementation of GDPR in marketing and compliance with SEO data are provided in the sections below.
GDPR Affect on SEO Data
Analyzing user actions on websites and retrieving their personal characteristics constitute the basis of analytics used in SEO. Ten years ago, websites gathered all that data without informing users or even providing a minor hint about it. The introduction of GDPR has triggered changes in how SEO data is collected online.
You must have definitely heard of website cookies but do you know exactly what role they play in SEO data? In fact, there are different types of cookies – session, first-party, and third-party cookies. The first two groups are nearly innocent and determine how you interact with the websites. Third-party cookies, in turn, is something that you have probably heard in news about SEO data breach or GDPR violation. Those cookies are not that dangerous as they aim to learn more about users and their behavior on the website. However, third-party website cookies become dangerous when used for ignoble purposes after a hacker's attack on the company's server, for instance.
In order to avoid such unpleasant situations and protect user data, GDPR has entered the world of SEO. Thus, once users land on a website, they would see a pop-up window with the cookie policy. Users have to either accept all cookies, reject them, or change cookies' settings. Depending on the particular user choice, you will get the corresponding SEO data for analytics purposes. See healthworkscollective.com to find out how you can benefit from limited amounts of user data for effective data analysis.
Best Practices to Implement GDPR in Marketing
There are certain things you need to consider during the website development stage to make GDPR and marketing comply with each other. In particular, GDPR-based requirements might concern the following aspects of digital marketing and their further implementation on the website:
E-mail campaigns
Customer reach via phone
Landing pages
E-Mail Campaigns
GDPR in marketing constructs invisible borders between producers and consumers. Companies cannot just send promotional materials to the email address of a customer whenever they want. They need to ask for a user's consent to receive promotional materials from the company. This is usually done as a checkbox with such an option – if a user selects it, you can undoubtedly include the customer's email on the mailing list for sharing news and promotions.
Customer Reach via Phone
The same goes for contact information such as a phone number – a customer should provide their consent to be contacted via a phone call or sms. If you decide to call a customer for polling or for offering some services without their consent, the privacy of a user and thus GDPR would be violated.
Landing Pages
Marketing often relies on landing pages to attract more leads and gain new clients. Landing pages usually request basic user information such as name and contact details, though sometimes there are also fields requiring job place mentioning. Users need to understand why this information is collected, so you need to include a checkbox stating that the gathered data would be used for marketing purposes. You may check local resources to see some excellent examples of landing page design for compliance with GDPR.

Working as a cyber security solutions architect, Alisa focuses on application and network security. Before joining us she held a cyber security researcher positions within a variety of cyber security start-ups. She also experience in different industry domains like finance, healthcare and consumer products.