In an operation that was coordinated by Europol and included nine nations, law enforcement officials were successful in seizing the illicit dark web marketplace known as "Monopoly Market" and arresting 288 people engaged in the purchase or sale of narcotics via the use of the dark web. A total of 117 guns, 850 kg of narcotics, and more than 50.8 million euros (about 53.4 million dollars) in cash and virtual currencies were recovered. In addition to the over 10 kilograms of LSD and ecstasy tablets, the confiscated substances include over 258 kilograms of amphetamines, 43 kilograms of cocaine, 43 kilograms of MDMA, and 43 kilograms of MDMA.
This operation, which was given the codename SpecTor, consisted of a series of distinct acts that were carried out in conjunction with one another in a number of different countries, including Austria, France, Germany, the Netherlands, Poland, Brazil, the United Kingdom, the United States of America, and Switzerland.
Europol has been hard at work putting together intelligence packages based on the troves of material that German police have given. In December 2021, German officials were successful in seizing the illegal infrastructure of the marketplace. The cross-matching and analysis of the gathered data and evidence allowed for the creation of these target packages, which were then used as the foundation for hundreds of national investigations. The sellers who were detained as a consequence of police action taken against Monopoly Market were also active on other illegal marketplaces, which further hindered the selling of illegal products and substances on the dark web. As a direct consequence of this, 288 individuals in Europe, the United States of America, and Brazil who were involved in the transaction of tens of thousands of sales of illegal items were apprehended. Europol deemed many of these suspects to be high-value targets at one point or another.
The United States of America (153), the United Kingdom (55), Germany (52), the Netherlands (10) and Austria (9), France (5), Switzerland (2), Poland (1), and Brazil (1) were the countries in which the arrests took place. There are a lot of investigations that are currently underway in order to discover other people hiding behind dark web identities. Because the authorities in charge of law enforcement now have access to the extensive buyer lists kept by the vendors, thousands of customers all over the world are now at risk of being prosecuted as well.
In April 2022, in the lead up to this concerted operation, authorities in Germany and the United States took down "Hydra," the highest-grossing dark web market, which had an estimated turnover of 1.23 billion euros at the time of its closure. German officials were able to confiscate cryptocurrency worth 23 million euros as a result of the Hydra operation.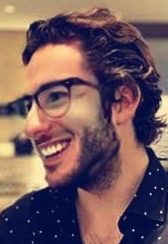 Information security specialist, currently working as risk infrastructure specialist & investigator.
15 years of experience in risk and control process, security audit support, business continuity design and support, workgroup management and information security standards.