The Cybersecurity and Infrastructure Security Agency (CISA) has come up with a list of free tools that businesses may use to protect themselves in cloud-based settings. According to the article published by CISA, these tools will assist incident response analysts and network defenders in mitigating, identifying, and detecting threats, known vulnerabilities, and abnormalities that occur in settings that are cloud-based or hybrid.During an attack, threat actors have generally focused their attention on servers located on the premises. However, several threat actors have been drawn in by the fast expansion of cloud migration in order to target cloud systems due to the vast number of attack vectors that are available when it comes to the cloud.
Organizations who do not have the essential capabilities to protect themselves against cloud-based attacks may benefit from the tools that are supplied by CISA. These technologies may assist users in securing their cloud resources from data theft, information exposure, and information theft respectively.
The Cloud Industry Security Alliance (CISA) stated that companies should use the security features supplied by Cloud Service Providers and combine them with the free tools that were recommended by the CISA in order to defend themselves from these attacks. The following is a list of the tools that the CISA provides:
Cybersecurity Evaluation Tool (CSET).
The SCuBAGear tool.
The Untitled Goose Tool
Decider Tool
Memory Forensic on Cloud (JPCERT/CC) is an offering of Japan CERT.
The Cybersecurity Evaluation Tool, also known as the CSET.

For the purpose of assisting enterprises in the assessment of their cybersecurity posture, the CISA created this tool, which makes use of standards, guidelines, and recommendations that are widely accepted in the industry. Multiple questions about operational rules and procedures, as well as queries on the design of the system, are asked by the tool.This information is then utilized to develop a report that gives a comprehensive insight into the strengths and shortcomings of the businesses, along with suggestions to remedy them. The Cross-Sector Cyber Performance Goals (CPG) are included in the CSET version 11.5. These goals were established by the National Institute of Standards and Technology (NIST) in collaboration with the Computer Security Industry Association (CISA).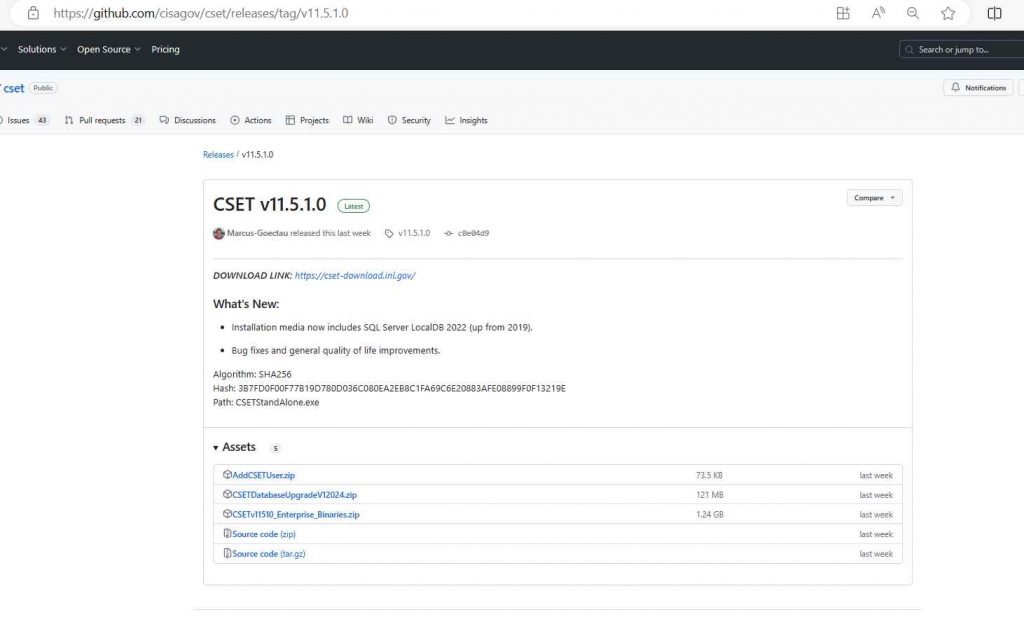 The CPG is able to give best practices and guidelines that should be followed by all organizations. This tool may assist in the fight against prevalent and significant TTPs.
M365 Secure Configuration Baseline Assessment Tool, SCuBAGear

SCuBAGear is a tool that was developed as a part of the SCuBA (Secure Cloud Business Applications) project. This project was started as a direct reaction to the Supply Chain hack that occurred with SolarWinds Orion Software. SCuBA is a piece of automated software that does comparisons between the Federal Civilian Executive Branch (FECB) and the M365 Secure configurations of the CISA. CISA, in conjunction with SCuBAGear, has produced a number of materials that may serve as a guide for cloud security and are of use to all types of enterprises. This tool resulted in the creation of three different documents: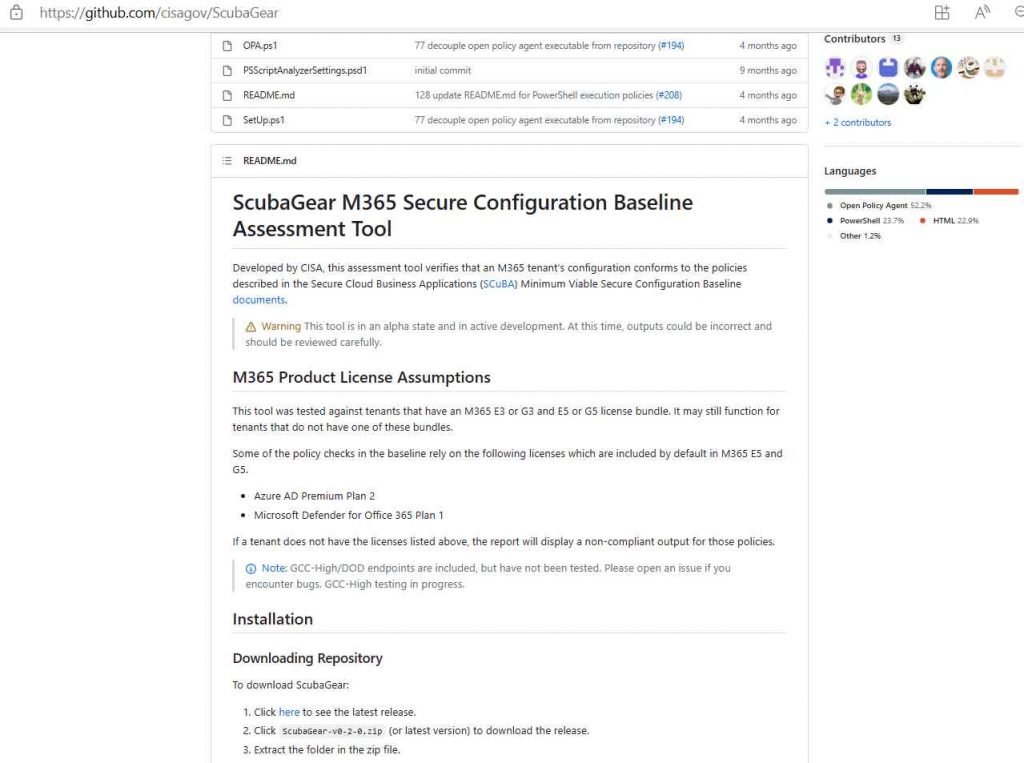 SCuBA Technical Reference Architecture (TRA) — Offers fundamental building blocks for bolstering the safety of cloud storage environments. Cloud-based business apps (for SaaS models) and the security services that are used to safeguard and monitor them are both included in the purview of TRA.
The Hybrid Identity Solutions Architecture provides the best possible methods for tackling identity management in an environment that is hosted on the cloud.
M365 security configuration baseline (SCB) — offers fundamental security settings for Microsoft Defender 365, OneDrive, Azure Active Directory, Exchange Online, and other services.This application generates an HTML report that details policy deviations outlined in the M365 SCB guidelines and presents them.
Untitled Goose Tool

The tool, which was created in collaboration with Sandia National Laboratories, is designed to assist network defenders in locating harmful behaviors in Microsoft Azure, Active Directory, and Microsoft 365. Additionally, it enables the querying, exporting, and investigating of audit logs.Organizations who do not import these sorts of logs into their Security Incident and Event Management (SIEM) platform will find this application to be quite helpful. It was designed as an alternative to the PowerShell tools that were available at the time since those tools lacked the capability to gather data for Azure, AAD, and M365.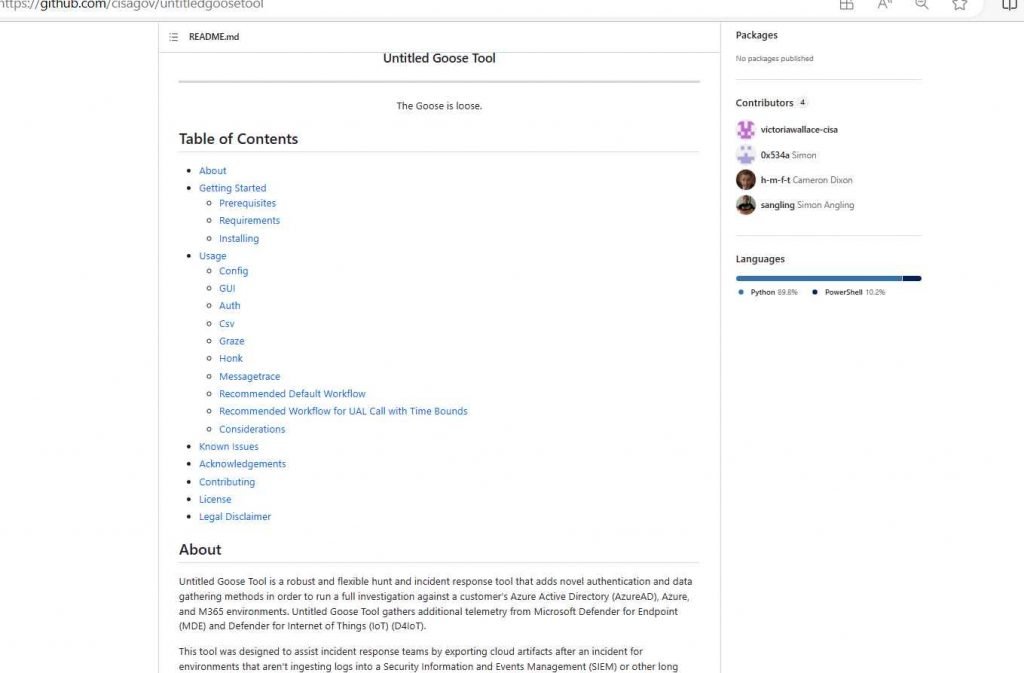 This is a tool that Network Defenders may use to,
Extraction of cloud artifacts from Active Directory, Microsoft Azure, and Microsoft 365
The Unified Audit Logs (UAL) should have time bounding performed on them.
Collect data making use of the time-bounding feature of the MDE (Microsoft Defender Endpoint) data Decider Tool.
Incident response analysts may find it useful to map malicious actions using this tool in conjunction with the MITRE ATT&CK methodology. In addition to this, it makes their methods more accessible and offers direction for laying out their actions in the appropriate manner.
Decider Tool
This tool, much like the CSET, asks a number of questions in order to give relevant user inquiries for the purpose of selecting the most effective identification technique. Users now have the ability to, given all of this information: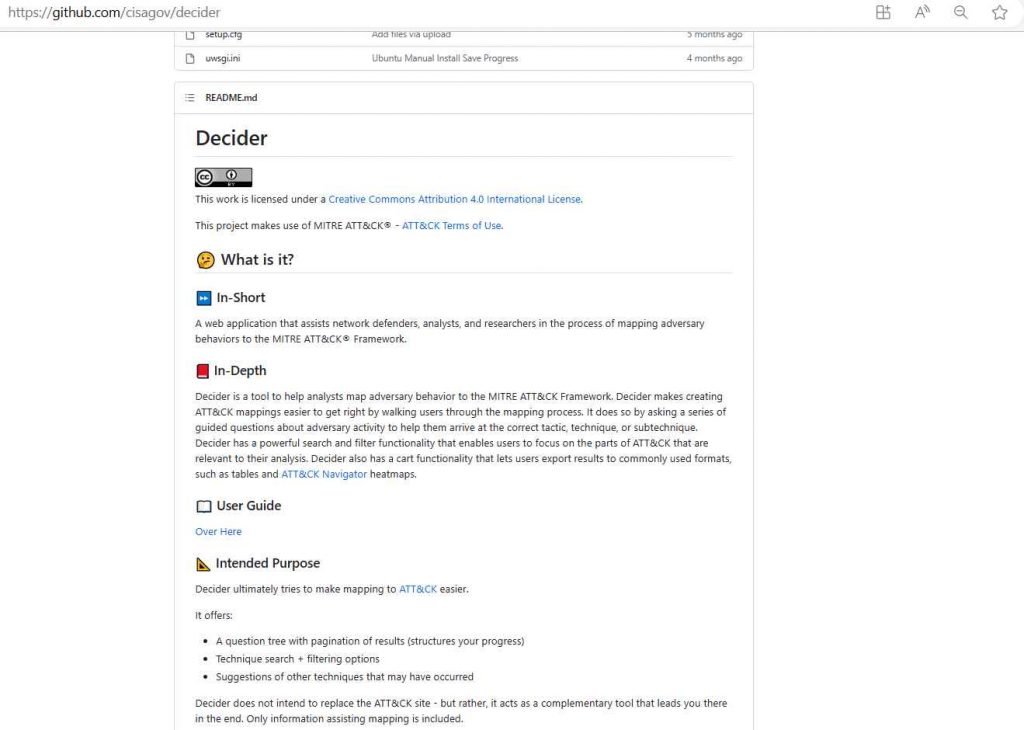 Export heatmaps from the ATT&CK Navigator.
Publish reports on the threat intelligence you have collected.
Determine and put into effect the appropriate preventative measures.
Prevent Exploitation
In addition, the CISA has given a link that describes how to use the Decider tool.
Memory Forensic on Cloud (JPCERT/CC)

It was built for constructing and analyzing the Windows Memory Image on AWS using Volatility 3, which was the reason why it was developed. In addition, Memory Forensics is necessary when it comes to the recently popular LOTL (Living-Off-the-Land) attacks, which are also known as fileless malware.
Memory image analysis may be helpful during incident response engagements, which often call for the use of high-specification equipment, a significant amount of time, and other resources in order to adequately prepare the environment.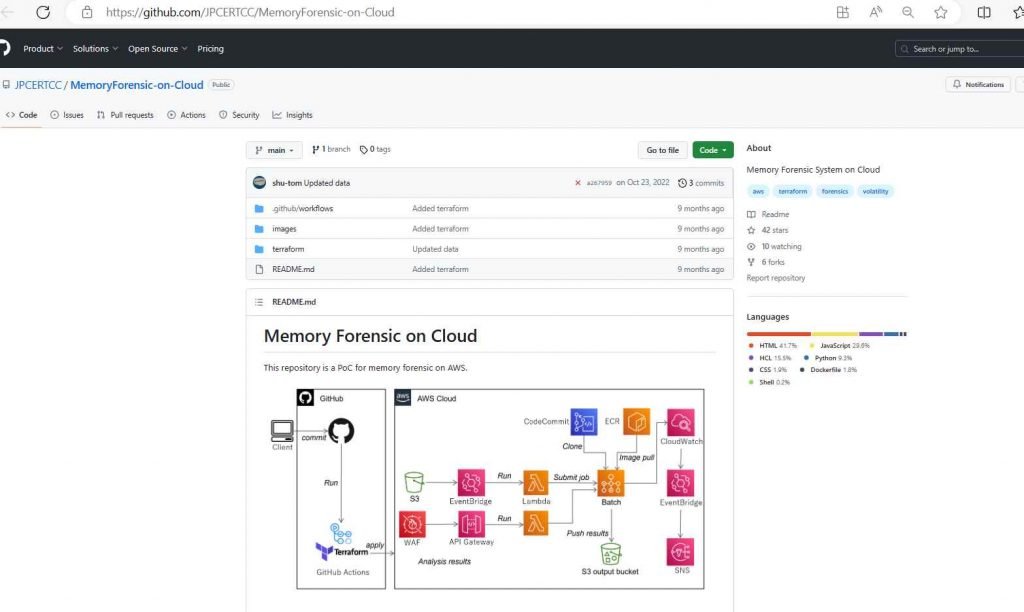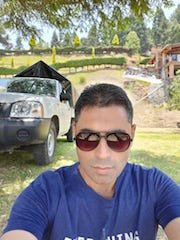 Cyber Security Specialist with 18+ years of industry experience . Worked on the projects with AT&T, Citrix, Google, Conexant, IPolicy Networks (Tech Mahindra) and HFCL. Constantly keeping world update on the happening in Cyber Security Area.