Google has designated a brand new CVE number for a major security vulnerability that has been discovered in the libwebp image library, which is used for displaying pictures in the WebP format. This flaw has been found to be exploited in the wild by malicious users. A major vulnerability that existed in Google Chrome for Windows, macOS, and Linux was addressed by a security update that was provided by Google. A CVE ID of CVE-2023-4863 has been assigned to the security flaw, and the vulnerability has been rated as having a severity of 8.8 (High).
As a result of the analysis of the vulnerability, it was found that the libwebp library included a heap buffer overflow vulnerability. This vulnerability allows a threat actor to conduct an out-of-bounds memory write by using a crafted HTML page to trigger the issue.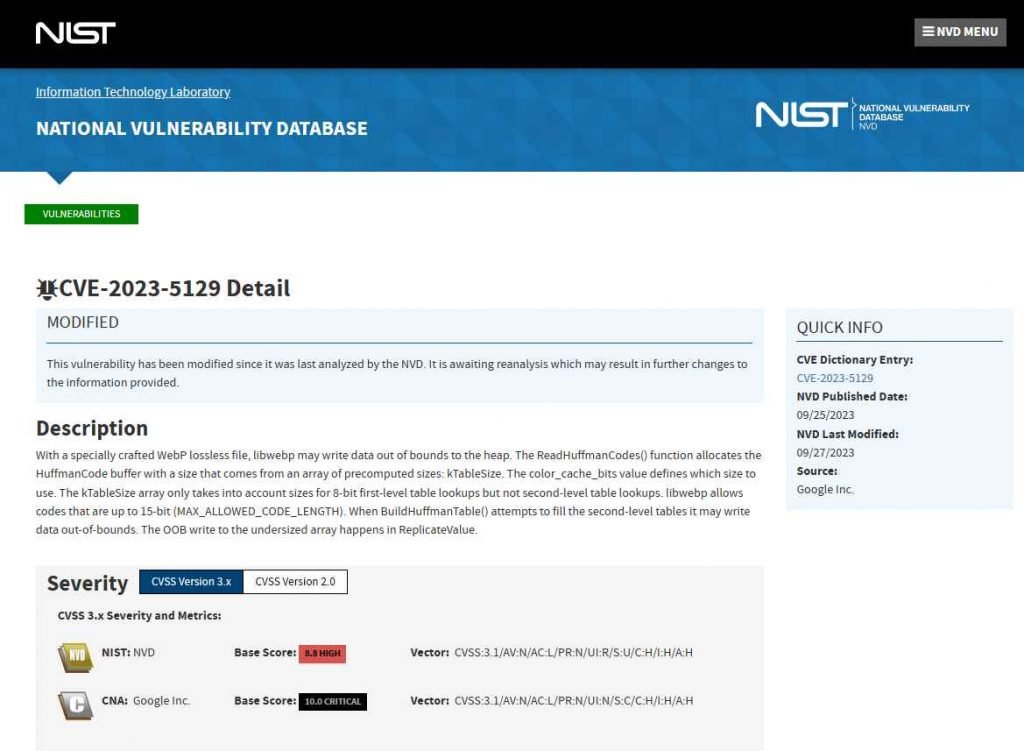 However, Google has once again reported this vulnerability, which is now known as CVE-2023-5129 and is being monitored. After further investigation, it was discovered that the vulnerability known as CVE-2023-41064 and this one also impacted the same libwebp library. The development comes after Apple, Google, and Mozilla provided remedies to address a flaw that may enable arbitrary code execution when processing a carefully designed picture. The bug is tracked separately as CVE-2023-41064 and CVE-2023-4863. The execution of arbitrary code might lead to a security breach. It is likely that both problems are solutions to the same fundamental issue that exists in the library. CVE-2023-41064 is claimed to have been linked with CVE-2023-41061 as part of a zero-click iMessage attack chain termed BLASTPASS to deliver a mercenary malware known as Pegasus, as stated by the Citizen Lab. At this time, we do not have access to any other technical specifics.
But the choice to "wrongly scope" CVE-2023-4863 as a vulnerability in Google Chrome belied the reality that it also affects practically every other program that depends on the libwebp library to handle WebP pictures, showing that it had a wider effect than was originally supposed. CVE-2023-4863 was discovered by Google security researchers and is tracked by the CVE identifier.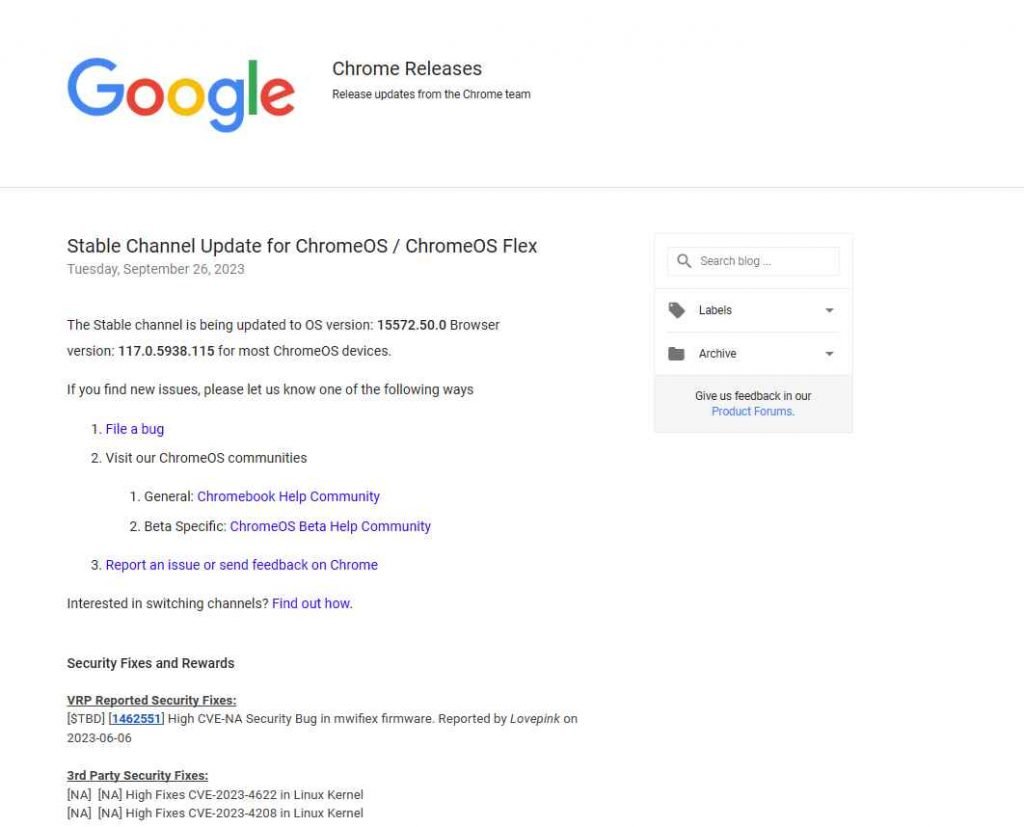 An investigation carried out by Rezillion over the last week has uncovered a comprehensive list of frequently used software programs, code libraries, frameworks, and operating systems that are susceptible to the CVE-2023-4863 vulnerability.
Additionally, the security researcher who found the vulnerabilities CVE-2023-41064 and CVE-2023-4863 reported both of them. This indicates that the researcher brought this issue to the attention of both firms, which led to the creation of two distinct CVEs in the past.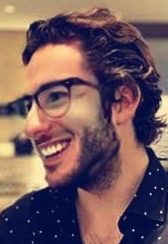 Information security specialist, currently working as risk infrastructure specialist & investigator.
15 years of experience in risk and control process, security audit support, business continuity design and support, workgroup management and information security standards.