British authorities have arrested fourteen people across the country on suspicion of helping the cybercriminals behind the Dridex and Dyre malware launder ill-gotten funds.
Officials believe the fourteen suspects helped launder over $13.6 million across several years.
According to the NCA (UK National Crime Agency), police officers arrested 13 men and one woman in London, Daventry, and West Bromwich.
The suspects are aged between 23 and 52 and include both British and foreign nationals from the Republic of Moldova and Romania.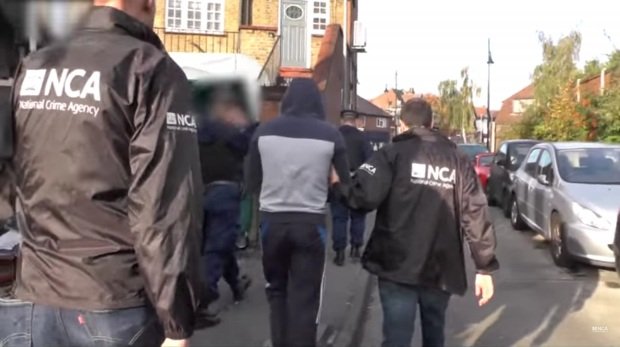 Not the malware creators, just low-level crooks
These are not the creators of the Dridex or Dyre malware, but low-level crooks, known as money mules.
The Dridex and Dyre malware operators use special underground forums to hire such types of criminals, who also advertise their services and sell them to the highest bidder.
The Dridex and Dyre operators transfer funds from hacked bank customer accounts to the ones controlled by the crooks. The crooks then disperse these stolen funds to multiple accounts, from where gang members withdraw money via ATMs or buy expensive products, which they later resell or send to their own country, also to be resold.
The money mule gangs keep part of the funds, while the Dridex and Dyre groups also get their cut.
Authorities arrested Dridex money mules in October as well
UK authorities said the money mule takedown involved over 160 officers and included home searches at 13 locations, which resulted in the seizure of cash, computers, smartphones, and false identity documents, all most likely used to launder the money.
Authorities have not released the names of the 14 suspects just yet. A 16 seconds video from the arrest has also been posted on YouTube, but with very little details.
At the start of October, British police arrested two other Moldovan citizens suspected of being money mules for Dridex operators.
Earlier in the year, the UK NCA announced that for the first time in its history, cybercrime surpassed traditional crime in the UK.
 Source:https://www.bleepingcomputer.com/

Working as a cyber security solutions architect, Alisa focuses on application and network security. Before joining us she held a cyber security researcher positions within a variety of cyber security start-ups. She also experience in different industry domains like finance, healthcare and consumer products.