We talk about E.U asks for network history, vulnerabilities in Cloud hardware, SIM Swapping attacks, Artificial clicks in MacOs, Apple launches access with ID

Below are the links of the cyber security news.

1.U.S. WILL REQUEST FIVE YEARS OF SOCIAL NETWORKS TO VISA APPLICANTS
2.THE THEFT OF MONEY BY ATTACKS TO THE SIM GROWS IN AMERICA
3.VULNERABILITIES IN HARDWARE OF CLOUD COMPANIES
4.APPLE LAUNCHES ID´s TO PROTECT ITS USERS
5.VULNERABILITY IN MACoS ALLOWS TO PERFORM "ARTIFICIAL CLICKS"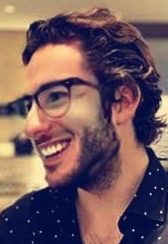 Information security specialist, currently working as risk infrastructure specialist & investigator.
15 years of experience in risk and control process, security audit support, business continuity design and support, workgroup management and information security standards.